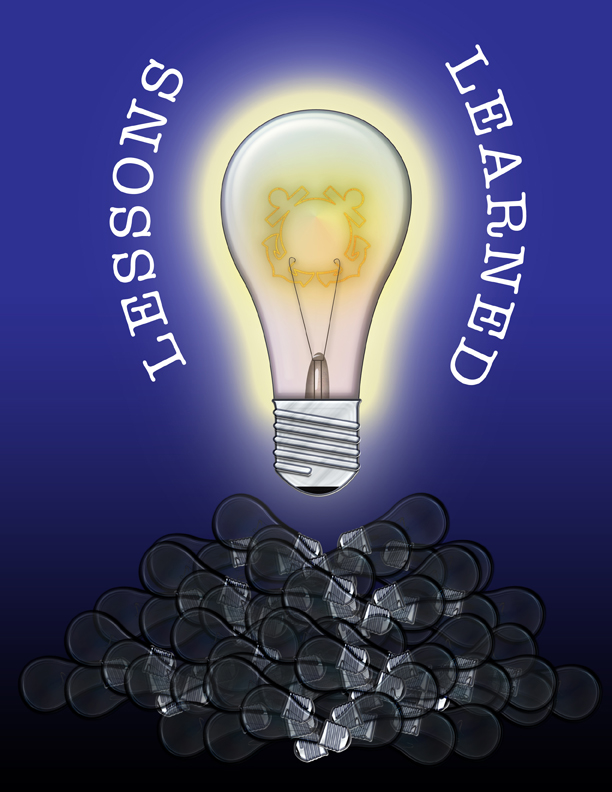 This is the forth and final part in the Vistaprint Enterprise 2.0 series.  Today, we're going to wrap things up by discussing the future of Enterprise 2.0 at Vistaprint as well as some of the lessons that Vistaprint has learned thus far.  Just to re-cap, they implemented two key Enterprise 2.0 initiatives: the Brainstorm (ideation) platform by Intuit and the Media Wiki; both used to power internal collaboration and knowledge sharing.
The future of Enterprise 2.0 over at Vistaprint looks to be quite interesting.  Daniel and Jay (the folks responsible for much of what Vistaprint has been doing) both admitted that they are far from done with their E2.0 efforts.  Continuous adaptation and adoption is going to be crucial for ongoing success.  Some of the ideas that they have on the horizon are being able to develop "pipelines" and tools for functional groups that wish to share and discuss ideas (aimed at the ideation platform).  It would be great, for example, to be able to have some sort of idea queue management system in place or a way to hold private discussions around suggested ideas.  Vistaprint is also going to begin "idea challenges" where employees, instead of always submitting ideas, they will actually be challenged and asked "do you know how we can do X."  As far as incentives go, they have yet to be rolled out.  Vistaprint is also going to start hosting events around ideas, think musical jam sessions, but centered around ideation.  Certain days will be set aside when employees will be able to go over ideas and actually build prototypes.
As far as the wiki goes, Vistaprint is really going to be working on improving the user experience and making it very easy to use.  They want to simplify basic functionalities such as being able to insert an image, or make and embed a table.  Integration with various tools such as MS Office is also on the near term list of things to implement.
Intuit has been a valuable consulting partner for Vistaprint, which is interesting because I don't think many people even realize that Intuit offers an ideation platform (I certainly had no idea).  During Vistaprint's Enterprise 2.0 journey, the key thing they mentioned to me was they didn't have a desire to implement E2.0 just because it was E2.0.  Vistaprint needed an effective way to share information and ideas, and E2.0 technologies and strategies were the solution.  I've said this before but I'm going to repeat it: the business drivers came first, the tools came second.
Also, remember that the wiki platform that Vistaprint used was absolutely free.  The extensions/applications that were needed to support the wiki were either open source (free) or were built internally.  I asked about some of the training around the wiki and was told that around 2,000 hours were spent to train the employees.  Vistaprint declined to comment on the actual financial impact (cost or benefit) however they did tell me that they have seen a large amount of anecdotal evidence, such as people reporting that they are now able to find information much easier.  Another interesting key point is that to train 25 employees (level 1 engineers) at Vistaprint (prior to the wiki), it usually took 10-12 weeks for them to become fully functioning engineers.  After the wiki was deployed, the training time dropped by around 50% which means that it now takes 4-6 weeks for a new employee to become a fully functioning engineer; that's quite an impressive improvement.
So what where some of the key takeaways from all of their E2.0 efforts?
Let's start with the ideation platform.  The key lessons here were to allow ideas to follow the passion path.  It is absolutely crucial to allow employees to stand behind their ideas, to follow their passions, and to really get their ideas in front of the right people.  Vistaprint also compared various ideation platforms and they found that many of the vendors placed a strong emphasis on the "wisdom of the crowd," something that I was adamantly told does not work over at Vistaprint.  Instead, what is more effective is not collecting votes but watching the actions of those who vote and making sure that ideas get in front of the right people who will turn those ideas into reality.  In other words, success depends on actions and not just on ideas.
For the wiki, the lessons learned can be broken down into 4 key things:
The collaboration and knowledge sharing problem was not a technology problem.  It was a people, process, and culture problem (and thus needed change)
Whatever platform/tool you go with needs to be frictionless and people have to love it
The technology solution that is going to solve your business needs must be fantastic
People who say they are too busy to edit or contribute to the wiki really aren't, they just think they are.  Everyone always have time for micto edits and inputting bits and pieces of information at a time.
I hope you found this series on Vistaprint valuable; I certainly learned a lot.  I'm going to continue this series by profiling other companies.  If you work at a company (or know someone who does) that is implementing Enterprise 2.0 and are interested in having me write an in-depth case study about what you are doing, let me know.  It's a great way to get help the industry move forward in the right direction while displaying thought leadership and initiative at your company.  I want to thank everyone at Vistaprint for making this series possible; it has been syndicated by quite a few sources.
Here are the other posts in the series:
Implementing Enterprise 2.0 at Vistaprint Part One: Business Drivers
Implementing Enterprise 2.0 at Vistaprint Part Two: Change Management
Implementing Enterpise 2.0 at Vistaprint Part Three: Operational Impact
Comments