Clients: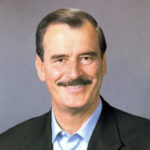 "Jacob is the world's leading authority on the future of work and employee experience. He delivered a passionate magnificent keynote to almost 2,000 attendees at Citek Forum 2017 in Centro Fox. His message is powerful, relevant, and compelling. If you want to be prepare for the new world of work then hire Jacob, I highly recommend him."
Vicente Fox, President of Centro Fox, President of Mexico 2000-2006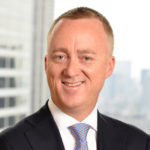 "Our Miami Latin America client forum was positioned around the new digital workplace and driving business outcomes through organizational change. It was made all that much more special by Jacob's keynote on the future of work, how the workplace is changing and the employee experience. Get him in, point him at the opportunity and benefit from the collaboration, I highly recommend Jacob!"
David Anderson, President of Growth Markets, Mercer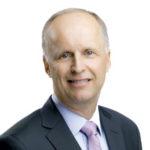 "Jacob truly is a world leader when it comes to the future of work and employee experience. His keynote was very dynamic and captivating. He excellently opened eyes of the audience on the multi-faceted nature of employer expression. Jacob's keynote was highly inspiring and presented a truly global perspective to our leaders."
Kimmo Alkio, CEO, Tieto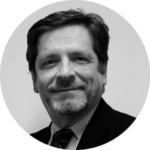 "Jacob kept our 1500 attendees engaged from beginning to end by demonstrating his enthusiasm, humor, and knowledge for how work is changing. Though, it is his style that so clearly helped him connect with our audience. Jacob isn't so much a "lecturer" as a "friend in conversation" and it was a pleasure to spend time with him and added to our understanding of what is happening to "jobs/work". I have no hesitation in saying, Jacob was a great choice!"
Ron Painter, National Association of Workforce Boards, CEO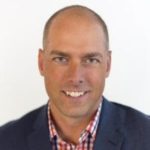 "If you want one of the world's top minds on the future of work and employee experience then hire Jacob! We brought him in to deliver a keynote for our executive customers to get them to think differently about how they build and design their organizations for the future. His talk was unique, inspiring, informative, and fun. I highly recommend Jacob!"
Tim Minahan, CMO, Citrix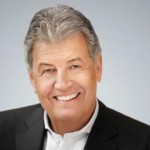 "Jacob delivered a great keynote to our international executive team on how to think about and create an organization where people truly want to show up. His talk was funny, informative, and eye-opening. I highly recommend Jacob as a speaker!"
Gerhard Zeiler, President, Turner International
Looking for customer experience keynote speaker?
Check out Blake Morgan (Jacob's wife!)
Visit Blake's Site →
Speaking Topics
(Click on the Topics For More Info)
Upcoming Speaking Engagements
March 7, 2018
Private Event (San Ramon, CA)
March 8, 2018
The Experience MGMT Summit for Qualtrics (Salt Lake City)
March 13-14, 2018
Private Event (Sea Island, GA)
March 19-21, 2018
Oracle HCM Conference (Dallas)
April 17, 2018
SHRM Talent Management Conference (Las Vegas)
June 7-8, 2018
Private Event (Monterrey, Mexico)
June 20, 2018
Cox Enterprises (Atlanta)
November 15, 2018
Private Event (San Francisco)
Why Work With Jacob
Wrote 3 best-selling books on the future of work and employee experience
Provides ongoing educational content such as podcasts, videos, and articles so attendees can always keep learning
Endorsed by the world's top business leaders and executives
Doesn't use any slides during his keynotes, instead focusing on engaging stories and content Is a millennial which means he brings a new and fresh perspective
A futurist certified in strategic foresight from the University of Houston