Clients: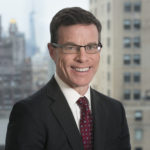 "Jacob has spoken at several of our most important firm events and has been a favorite among colleagues and clients. His insights on the future of work have helped to shape some of our strategic conversations, and we always enjoy working with him."
Tim Ryan, US Chairman & Senior Partner, PwC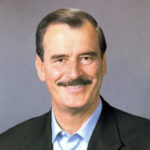 "Jacob is the world's leading authority on the future of work and employee experience. He delivered a passionate magnificent keynote to almost 2,000 attendees at Citek Forum 2017 in Centro Fox. His message is powerful, relevant, and compelling. If you want to be prepare for the new world of work then hire Jacob, I highly recommend him."
Vicente Fox, President of Centro Fox, President of Mexico 2000-2006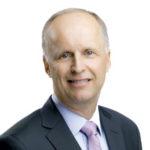 "Jacob truly is a world leader when it comes to the future of work and employee experience. His keynote was very dynamic and captivating. He excellently opened eyes of the audience on the multi-faceted nature of employer expression. Jacob's keynote was highly inspiring and presented a truly global perspective to our leaders."
Kimmo Alkio, CEO, Tieto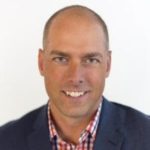 "If you want one of the world's top minds on the future of work and employee experience then hire Jacob! We brought him in to deliver a keynote for our executive customers to get them to think differently about how they build and design their organizations for the future. His talk was unique, inspiring, informative, and fun. I highly recommend Jacob!"
Tim Minahan, CMO, Citrix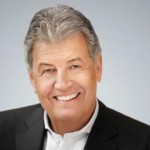 "Jacob delivered a great keynote to our international executive team on how to think about and create an organization where people truly want to show up. His talk was funny, informative, and eye-opening. I highly recommend Jacob as a speaker!"
Gerhard Zeiler, President, Turner International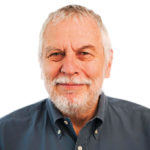 "When it comes to the future of work, Jacob is both extremely passionate and knowledgeable about the subject. He also has an interesting spin on the kinds of things that can be done to engage and stimulate creative thought in the workplace. I participated in a session he ran and found it to be engaging and informative. I highly recommend Jacob as a speaker!"
-Nolan Bushnell, Founder, Atari
Looking for customer experience keynote speaker?
Check out Blake Morgan (Jacob's wife!)
Visit Blake's Site →
Speaking Topics
(Click on the Topics For More Info)
Upcoming Speaking Engagements
August 7-8, 2019
Private Event (Dallas, Texas)
September 3-4, 2019
Australia Mining Industry Lecture (Melbourne Australia)
September 17-18, 2019
Indonesia HR Summit (Bali, Indonesia)
Why Work With Jacob
Wrote 3 best-selling books on the future of work and employee experience
Provides ongoing educational content such as podcasts, videos, and articles so attendees can always keep learning
Endorsed by the world's top business leaders and executives
Doesn't use any slides during his keynotes, instead focusing on engaging stories and content Is a millennial which means he brings a new and fresh perspective
A futurist certified in strategic foresight from the University of Houston