Important Housekeeping
Consider becoming a paid subscriber. As a speaker, author, and futurist I find that it's crucial to stay up to date on the latest trends and strategies and more importantly to share what I learn with you. This is your change to get all of the information from me at a very low cost.
The goal with the Membership is that you become a better leader, inspire the people around you, drive business performance, and create trust. The impact of this is far greater than the monthly cost.
For those of you who are subscribers (and there are many!) thank you for your continued support. I appreciate you all!
…
In today's episode, I speak with Thibaut Meurisse, the best-selling author of "Master Your Emotions: A Practical Guide to Overcome Negativity and Better Manage Your Feelings."
With over 10,000 reviews on Amazon, Meurisse's work underscores the universal need for emotional intelligence. We discuss his personal experiences as a writer and entrepreneur, touching on his battles with emotional regulation and the strategies he's adopted to stay positive. Key takeaways include the pivotal role of habits and routines in emotional health, the intertwined relationship between physical activities like exercise and meditation with emotional states, and a discussion on the ego's role in managing emotions. Today's episode is all about understanding emotional intelligence, the transformative power of habits, and the profound effects of physical and mental practices on emotional well-being. Plus, Meurisse's insights into the ego will offer a fresh perspective on this often misunderstood aspect of our psyche.
In this episode with Thibaut Meurisse, you will learn:
The importance of emotional intelligence and why it's a crucial skill for navigating life successfully.
Strategies for emotional management including overcoming challenges and fostering positivity and optimism in daily life.
The role of habits and routines specifically to enhance emotional well-being and resilience.
The impact of exercise and meditation and how they can influence and improve emotional states.
Understanding and taming the ego and its role in emotional management, learning how to harness its power for personal growth and emotional control.
…
Leaders are asked to be confident, competent, strong, and visionary. Yet on the other hand, employees also want their leaders to share their challenges, struggles, and mistakes. How can leaders reconcile both of these truths?
Vulnerability for leaders is not the same as it is for everyone else and my over 100 CEO interviews and survey of 14,000 employees proves it! So how can leaders approach vulnerability in the right way that allows them to unlock the potential of others, create trust, and lead through change? Pre-order your copy to find out and email me proof of HARDCOVER purchase to [email protected] and I'll send you 5 exclusive CEO interviews, and invite to a webinar I'm hosting about the book, and the first 3 chapters of the book before it gets released!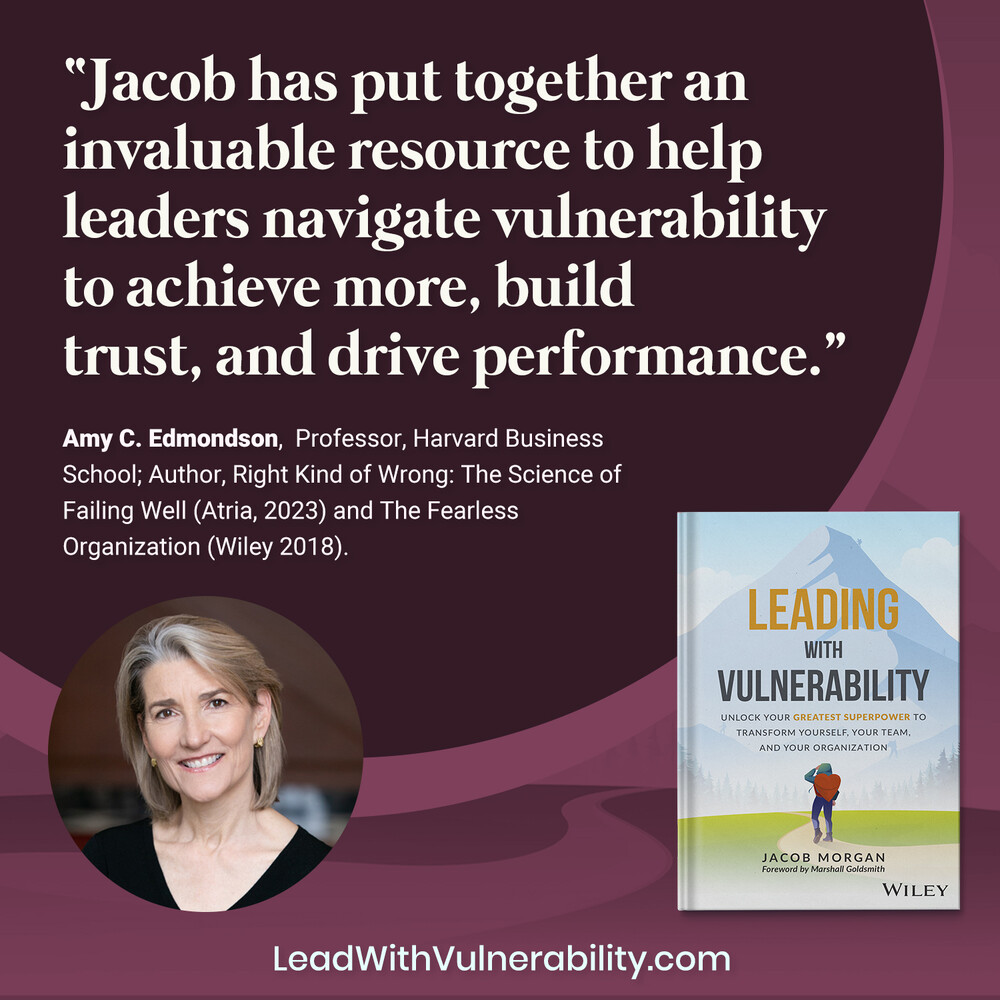 …
Get the rest of the article and transcript and start your day with the worlds top leaders, thinkers, and authors by subscribing to Great Leadership On Substack.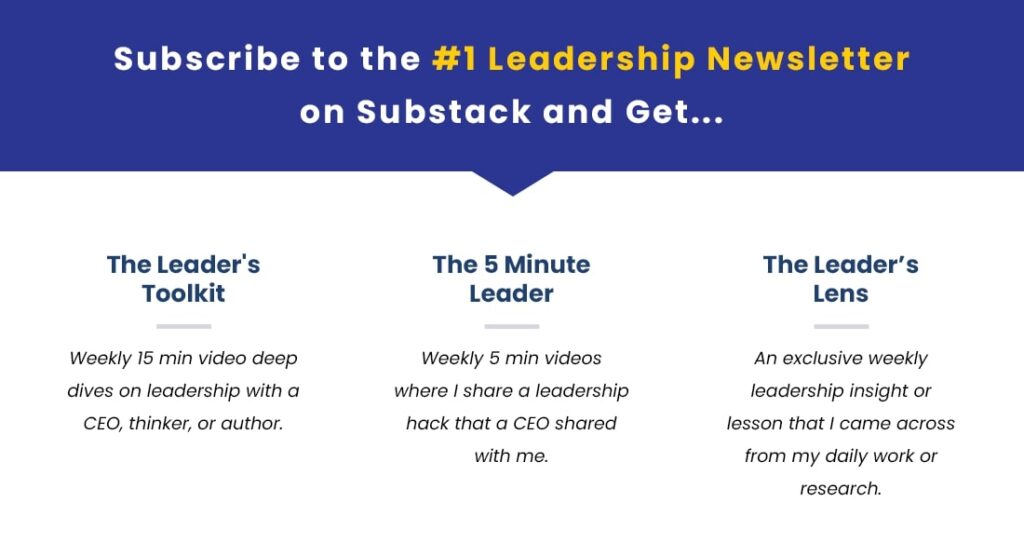 Comments