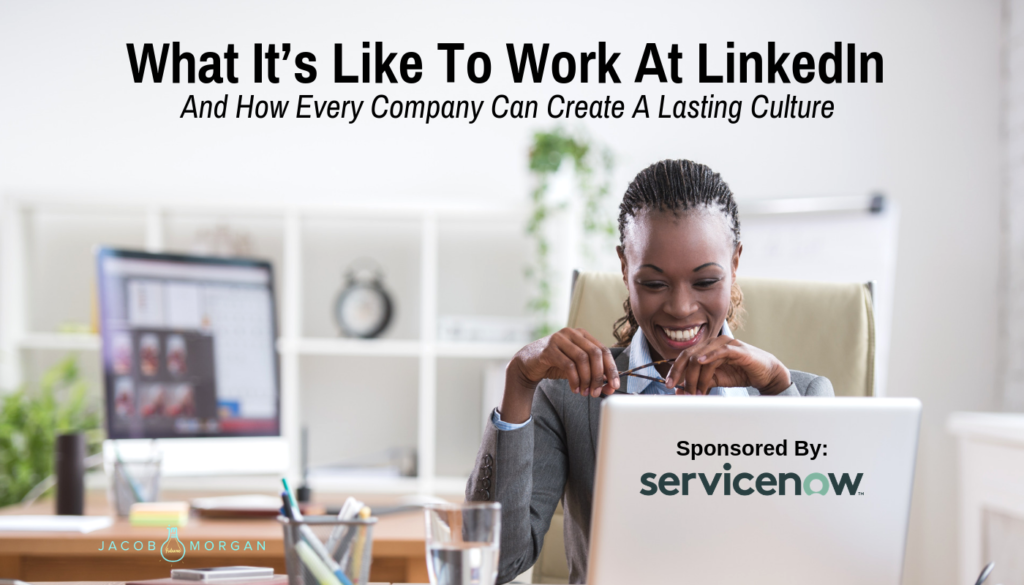 A company that facilitates networking and helps people find the best places to work is also a best place to work itself. LinkedIn has grown from 300 employees just 10 years ago to more than 12,000 employees today. Part of the reason for LinkedIn's success has been its commitment to a strong company culture. Through times of growth and transition, the culture and core principles have stayed the same.
"The tenants of the culture are still crisp, and we're as true to them as we were back then," says LinkedIn Vice President of Talent Solutions, Careers, and Learning Dan Shapero. "Of course as you get bigger, the way the organization comes together and the way you run the company scales, but the principles that we operate by have been amazingly consistent over the ten years that I've been here."
Shapero describes LinkedIn as a place where people work really hard because they're connected to the work they're doing. The company makes a huge effort to be a place where employees love coming to work. LinkedIn has a culture of people who are inspired by their work and their colleagues, who work hard, and who celebrate progress and success.
Every two weeks, CEO Jeff Weiner hosts an all hands meeting where he shares what's happening with the company. His transparency helps employees feel connected to the organization. Weiner also goes in depth on various parts of the company that every employee might not know about, which builds a sense of unity and ownership. LinkedIn also has regular InDays where employees are encouraged to clear their day to invest in themselves and their teams. A recent InDay was focused on learning and featured a friendly competition between teams about who could learn the most. Connecting with the people around you and investing in yourself is a big part of the LinkedIn culture.
The culture is about more than just the perks, although there are plenty of those. Each employee gets an annual budget to apply to anything that would make their life easier, from a babysitter to a gym membership. The self-directed program offers flexibility to whatever each individual employee needs. Perks are a nice part of working at LinkedIn, but they aren't the only reason people work there. The culture and core principles run much deeper.
What can other companies learn from LinkedIn? Investing in your people is crucial. Today, companies win and lose based on their employees. Finding and keeping top talent is difficult, but it's vitally important. People want to work for organizations where they are empowered and valued. As Shapero says, part of doing good business is creating a place where each person shows up to do their best work. Companies need to embrace their employees and create a culture where that can happen.
People work harder when they are engaged in their work and connected to a cause. Last year, Shapero's team helped 4 million people find jobs. Because employees can see how their work impacts individuals and the world, they are motivated to work hard and give their best effort. Everyone is different, and recognizing that everyone reaches peak performance in their own way drives business outcomes.
A strong company culture doesn't change with trends and new technology. Take time to identify solid principles, and then stand by them. Focus on employees and help them feel engaged.
Not every company can be LinkedIn, but every company can (and should) have a solid culture that values employees and creates an environment where people are excited to come to work.
Listen to Dan Shapero on the Future of Work Podcast here.

This episode of The Future of Work Podcast was made possible by our friends at ServiceNow. Please show your support by checking out the great work they are doing!
Give employees the service experience they deserve because everyone deserves great experiences at work. Eliminate frustration and improve employee satisfaction with a single access point for efficient, personalized HR services. ServiceNow helps you put service at the heart of your business. Start today.
Comments