Are you an entrepreneur focused on selling services instead of products?
Then you know the success of your business revolves around your ability to gain clients and close sales.
It doesn't matter if you are in financial consulting, personal styling, web design, or any other industry—this strategy can boost your sales and increase your revenue.
I made a video about this which you can see below. If you want more content like this then make sure to subscribe to the Be Your Own Boss Podcast Youtube Channel where Blake and I teach you how you can be your own boss.
When people approach you to work on a project or consult for them, don't just give them one price. Give them three different options:
1. Lower cost option with basic services
2. Medium priced option (20% higher than previous package) with added services
3. Expensive option (20–30% higher than previous package) with added services and value
Now more than ever, people are moving from full-time employment to entrepreneurship. We are collectively realizing that the only job security that exists is the one that you create for yourself, but how? My wife Blake and I are successful entrepreneurs who both made the transition while we had full-time jobs. You can learn how here.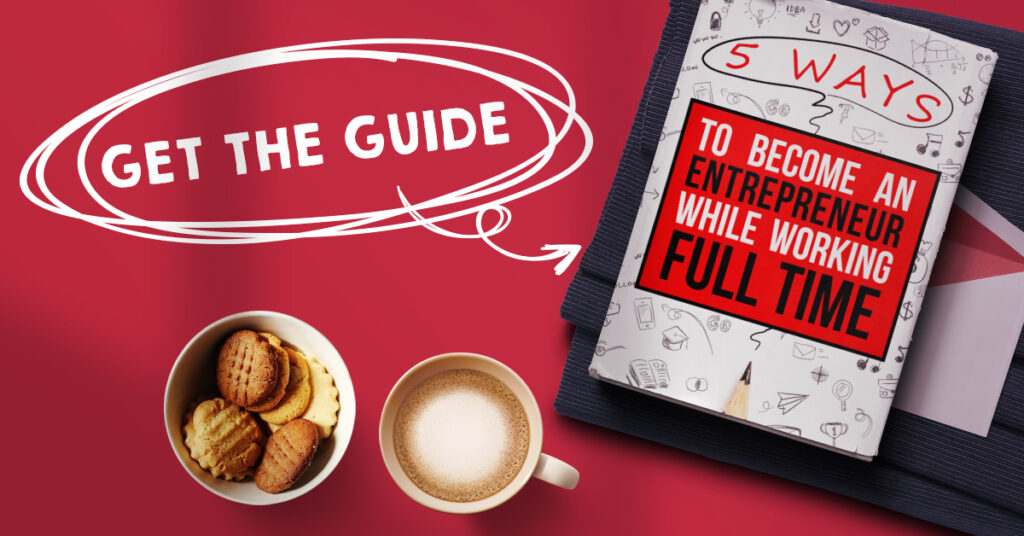 Download our new guide on 5 Tips For How To Become An Entrepreneurs While You Have A Full Time Job.
The simple act of offering three options instead of one changes the question of if they should work with you to how they should work with you. With only one price, it's easier for prospective clients to say no. But giving them options showcases your skills and helps them see the value of your work. I've used this strategy throughout my career, and you'd be surprised to find how many clients choose the medium or most expensive option. If you give people options, you're more likely to close the deal and less likely to leave money on the table.
_______________________________________________________________________________
If you enjoyed the article and want more content like this here's what you can do:
Subscribe to The BYOB Podcast Newsletter to get notified when a new episode comes out (once a week).
Subscribe to our Youtube channel where we talk about these things in much more detail including sharing our personal stories.
If you're interested in sponsoring or have suggestions for the show, you can send us an email at morgans@byobpodcast.com.
Comments