There's a lot of debate and concern about the impact AI will have on jobs.
Are the robots out to replace all humans and take over our jobs? Not necessarily.
Many people believe that jobs will be lost as AI grows. But jobs aren't car keys—they can't simply be lost. They can, however, be taken from us.
I put together a video which talks about this in more detail. Please check it out below and if you want more content like this you can subscribe to my Youtube channel.
There are two ways that AI will take our jobs:
If a company decides it wants AI to take jobs. The leaders of a company could consciously decide to replace their human employees with bots and machines. Doing so could increase their efficiency but lose the unique human characteristics like creativity and empathy. But this isn't what is happening in most companies. Organizations across all industries are automating without losing human employees by upskilling their employees or pivoting to new business models.
If you sit passively as the world changes. If as an individual, you watch the world change without doing anything, AI will take your job. You must become a perpetual learner and learn how to learn and how to apply new information frequently and quickly. You have the power to control technology and stay ahead of the change. AI will take your job if you act helpless and don't prepare yourself.
Technology isn't some big thing that's coming to take over the world—it's a tool, and we control that tool. When used responsibly, AI and new technology can transform our businesses and create efficient and empowering places to work. We can work alongside technology and use it to augment our human efforts.
The key to not having your job taken by AI is to work for a company that values its human employees and to keep learning and growing so you have the skills to lead and thrive in an AI world.
Now more than ever we need to take a step back to define what it means to be a leader and what great leadership looks like. But this isn't easy to do. In fact, man business leaders struggle with this. You cannot become and build what you don't define. In the PDF you will get a framework you can follow and also see how some of the world's top CEOs define leadership. Click here to get the PDF.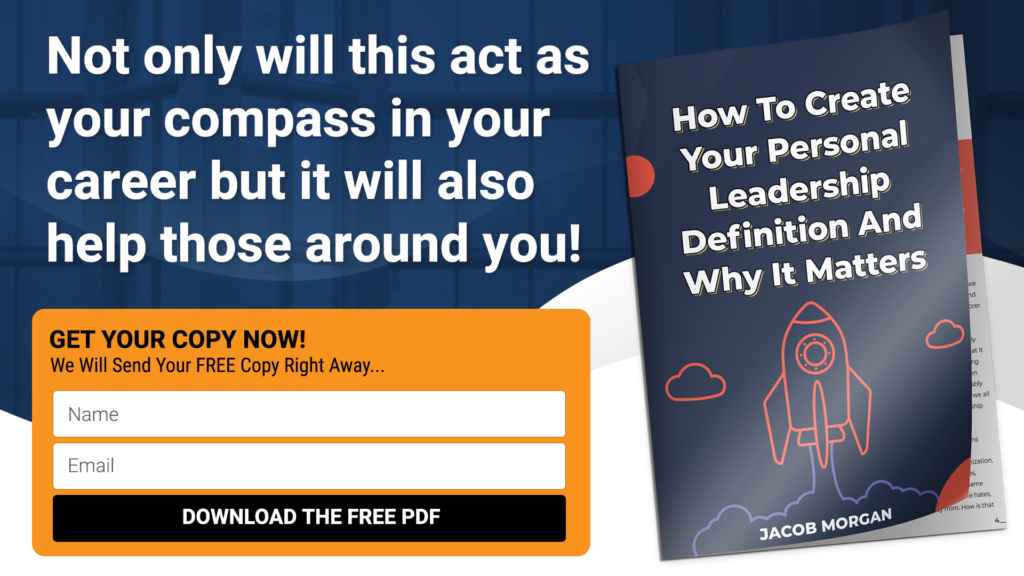 Listen to the audio version below.
. . .
This podcast episode is sponsored by Perceptyx.
Perceptyx helps enterprises get a clear picture of their employee experience with a continuous listening and people analytics platform aligned to key business goals. With the industry's largest portfolio of survey types – including engagement, DE&I, lifecycle, 360 feedback, pulse, and more – now you can see not only what's going on today, but how to move forward tomorrow with insights and prescriptive actions for every level of the organization. 
Given our unique blend of technology, domain expertise, and 'above and beyond' customer service, only Perceptyx makes all this possible. It's why 30% of the Fortune 100 already rely on Perceptyx and why 95% of the organizations stay with us year after year. Learn more or request a personal demo today at www.perceptyx.com.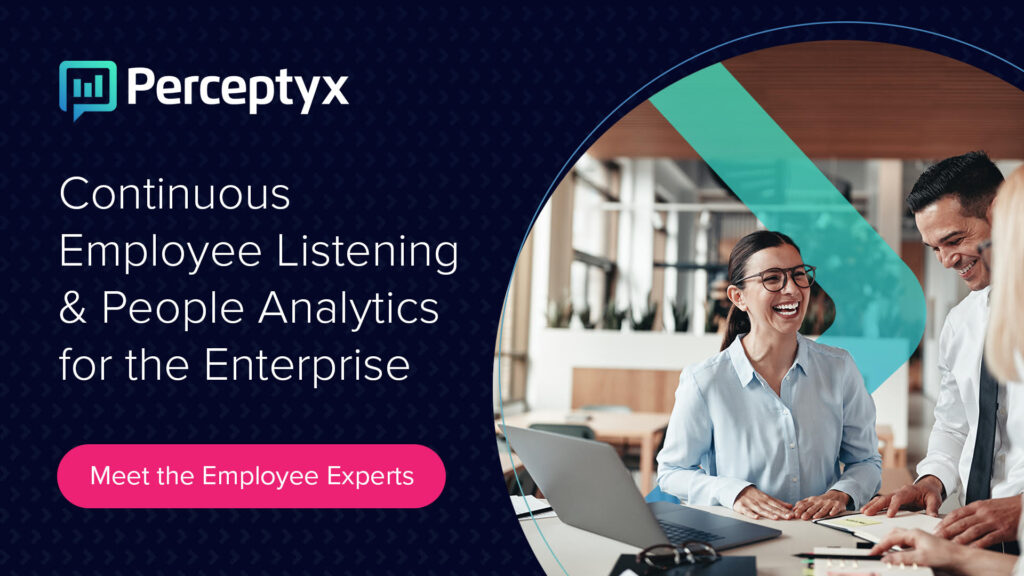 Comments