Carrie Birkhofer is president and CEO of Bay Federal Credit Union, a non-profit financial cooperative with 225 employees. She's been the CEO for 25 years, and under her leadership, the credit union has grown from $70 million to $1.4 billion in assets.
What does it look like to serve your employees? Carrie has great real-life examples. First of all, Carrie makes sure she meets all new employees on their first day at work.

Pre-Covid, that meant Carrie and four or five current employees would get together in person with the new employees. The current employees would share their path at Bay Federal. Then they would have the new employees do the same thing, except they would share their paths getting to Bay Federal.
Carrie would go last because she doesn't want to influence the process. Most people don't even know who she is until she shares. She also gives new employees a chance to ask any questions they want. But because she realizes they may be too nervous to ask anything, Carrie and two executive vice presidents take that same group out for lunch so they can ask their questions once they are more comfortable.
Obviously, this process looks a bit different with Covid. But this is still a priority for Carrie, so the initial meeting is done either via Zoom or in a large room where everyone is socially distanced. And instead of physically taking the group out to lunch, she orders everyone lunch to eat at their homes while on a Zoom call with Carrie and her team.
Over the last 15 years, I've had the privilege of speaking and working with some of the world's top leaders. Here are 15 of the best leadership lessons that I learned from the CEOs of organizations like Netflix, Honeywell, Volvo, Best Buy, The Home Depot, and others. I hope they inspire you and give you things you can try in your work and life. Get the PDF here.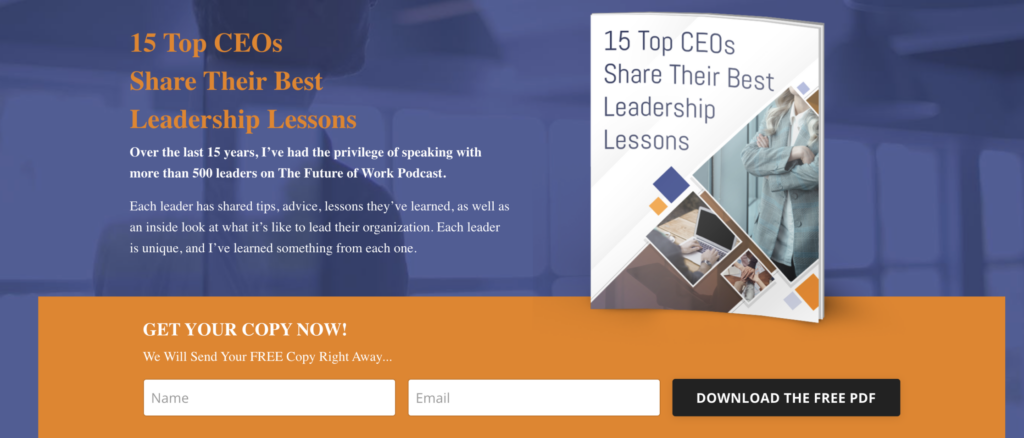 Carrie also started writing a Friday morning email to all employees when the pandemic hit. She wanted to make sure everyone had all the information they needed. She got such great feedback that she has continued sending the email every week. And even though she says it is a lot of work on her part, it's worth it because it has allowed her to be even more connected with her team.
2020 also brought a lot of attention to racial inequalities. Carrie wanted to make sure she addressed this in the right way, so she called and checked in on all of the employees in the company who identify as Black. She asked how they were doing and what she could do to help and made herself available to them. Carrie genuinely cares about her people and wants to make sure that everyone is heard and respected.
Comments