This is a special and exclusive episode which is actually one of the interviews I did for my new book, Leading with Vulnerability: Unlock Your Greatest Superpower to Transform Yourself, Your Team, and Your Organization.
…
Today's conversation is with Artie Starrs, the CEO of Topgolf, a worldwide 22,000 person sports entertainment company that specializes in re-designed golf driving ranges. Scaling the charts in 2022… Topgolf outperformed many with sales at $4 billion dollars and 15-20% top-line growth annually!
Artie leads with authenticity and teaches you the balance between being authentic and considering what the audience is willing to receive…
Learn:
How to avoid the dangers of oversharing or being self-indulgent with vulnerability

Artie's approach to addressing mistakes head-on, dissecting what went wrong, and learning from them

How to navigate the discomfort and vulnerability that arise when unable to relate to someone else's experiences or vice versa

How to handle the challenges that arise when there's a lack of shared experiences or understanding in leadership
To hear from more Artie and to learn from the over 100 other CEO I interviewed, make sure to grab a copy of my new book out NOW: Leading With Vulnerability.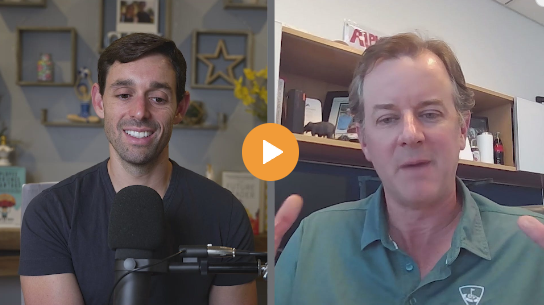 …
…
You should NOT be vulnerable at work!
Yes, you read that right. Vulnerability is about exposing a gap and doing so can actually cause far more harm than good. Leading with vulnerability on the other hand, is exposing a gap and then demonstrating what you are doing to close the gap. I interviewed over 100 of the world's top CEOs and surveyed 14,000 employees to figure out how to combine vulnerability with leadership so that you can create trust, unlock the potential of those around you, and drive business performance. Learn more in my brand new book!

Comments