Today's 5 Minute Leadership Hack is only for paid subscribers, if you haven't signed up yet, join the growing community of leaders around the world who are stepping up their game by access to weekly hacks, exclusive interviews, and in-depth insights written by yours truly. Click here to subscribe.
If you're already a subscriber thank you for your support!
…
As we grow older and enter professional environments, our innate childhood curiosity is often educated out of us. However, I've found through interviewing over 140 CEOs that curiosity is a crucial trait for current and future leaders.
Todd Kashdan, a leading expert on curiosity, identified four key characteristics of highly curious individuals who have the potential to innovate within their organizations. These 4 traits include:
Joyous exploration:
Deprivation sensitivity:
Openness to others' ideas
Stress tolerance
I believe that as a leader, it's essential to nurture these four traits of curiosity. So, are you ready to transform your leadership style and unlock your potential?
If you want to learn what these 4 traits are, become a paid subscriber.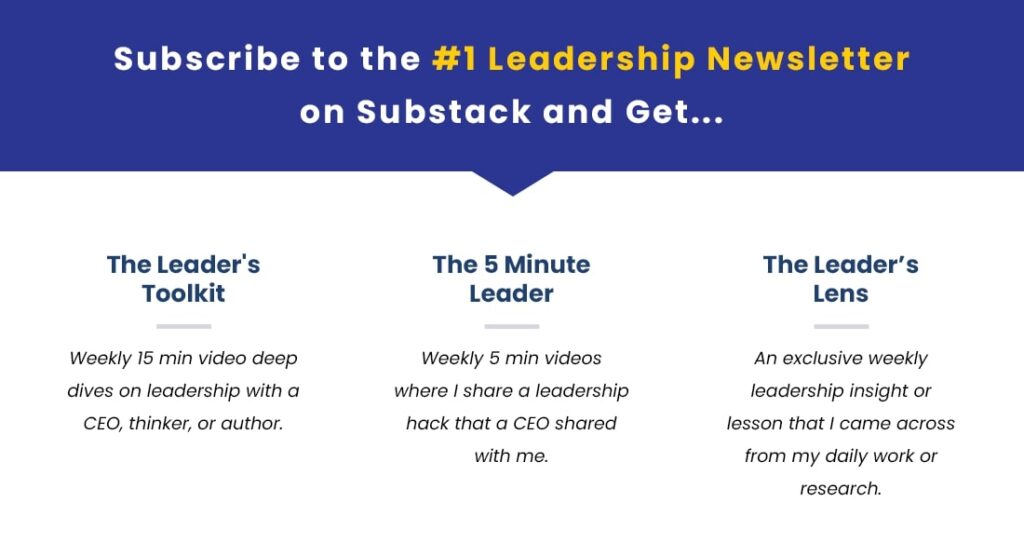 …
Leaders are asked to be confident, competent, strong, and visionary. Yet on the other hand, employees also want their leaders to share their challenges, struggles, and mistakes. How can leaders reconcile both of these truths?
Vulnerability for leaders is not the same as it is for everyone else and my over 100 CEO interviews and survey of 14,000 employees proves it! So how can leaders approach vulnerability in the right way that allows them to unlock the potential of others, create trust, and lead through change? Pre-order your copy to find out and email me proof of HARDCOVER purchase to [email protected] and I'll send you 5 exclusive CEO interviews, and invite to a webinar I'm hosting about the book, and the first 3 chapters of the book before it gets released!
Comments