Ravi Saligram is the President & CEO of Newell Brands a global manufacturer, marketer, and distributor of consumer and commercial products. The company has 30,000 employees and it's brands include a lot of household names such as Sharpie, Rubbermaid, Paper-Mate, Crock-Pot, and Coleman.
Ravi has been the CEO at Newell Brands for 2 years now, and looking back at when he first arrived he says the company was in the throes of a turnaround and in the middle of a merger. So he had a huge undertaking from day one. He shares that there were a fair number of integration issues, employee turmoil, and bringing two cultures together was challenging.
After the merger the company had around 110,000 skews,49 ERP systems, thousands of apps, 400 websites, and thousands of legal entities. And all of these had to be chipped away at, as it was just way too complex and unnecessary.
It was a lot of work, but Ravi says it has been an amazing journey. As a new CEO coming into a company with so many things happening where do you even start?
Ravi's first 100 days as CEO of Newell Brands
When he first came to the company Ravi knew that it was his job to stabilize the company and get employees aligned on a new purpose and excited to move forward. This situation could seem very intimidating to a lot of leaders.
Ravi took his experience as CEO of two other companies, Ritchie Brothers and OfficeMax, into his time at Newell Brands and he began his time at each company in the same way. He shares he always starts with a listening tour, and at Newell his listening tour lasted 100 days. He went around to employees up and down the company in different parts of the world and asked them questions.
He would ask things like, what's going well, what's not going well, if you were me and you had this position what would you change in the company, etc…And then he would just listen. He would take notes and look for themes and patterns in the responses he was getting.
But he didn't stop there. He also spoke with customers, he looked at what people were saying about the company on social media, he looked at Glassdoor and the reasons why employees had left before he became CEO, and he spoke with stakeholders and shareholders to get their take on things.
"So even though we had a turnaround plan, I needed to do the listening tour to validate is this the right direction. And I felt it was, but I also felt what needed most was to uplift our people to really give them hope, to give them a direction, give them a noble purpose, and say, what are we all about? Because I think you want to bring out the best in your people.  And the power of what I would say is, if you're 10 employees, you want one plus one plus one, not to equal 10, but to equal 100. How do you take 30,000 employees and make the power exponentially rise to 300,000? So that is what I think leaders have to really bring out. It's not about their being the best. It is about bringing out the best in their people and taking it up to an exponential basis."
And now, 2 years after he started at the company, things have really improved. Even with the pandemic they grew their organic sales by 6% in the first year and in the first half of this year it's gone up 23%. They also were able to take the 110,000+ skews and get them down to 47,000 and they are working to get that down to 30,000 by 2022. They have also reduced 85% of the apps and they went from 49 ERP systems to 2 ERP systems for 90% of their sales. Ravi also has a 92% approval rating on Glassdoor, so clearly his listening tour really worked.
"I think a lot of it has been really getting a culture which is focusing on the people, looking at people as our solution, not our problem. And galvanizing them to help solve these problems and pointing them and aligning them."
Ravi's "no jerk" philosophy
Starting back at one of his first jobs Ravi felt it was important to create a world where good people finish first, as opposed to last. And that has definitely impacted his leadership style. His "no jerk" philosophy to him means you treat your people with compassion and care. You don't write nasty emails, you don't respond to people without intentionally thinking about how you are coming across, and you try to interact with everyone using empathy and kindness.
Ravi says, "Over time, as I've gotten older, I really feel it's important that people want to work with people that they like, and that they respect. And because we spend so much time at work, those relationships are very important. And when you look at attrition and people leaving companies, usually they leave the boss rather than the company. And now I think it's really important, whether you're a manager or a supervisor, or an executive, that we're constantly reinforcing this message."
If Ravi becomes aware of a leader or an employee at the organization who is not treating others kindly and with respect he says the first step is to try to coach them to do better. A lot of times they don't realize how they are coming across to others. It's also crucial, he says, to give constant feedback and to do 360s. But if the person chooses not to change or improve, then they need to find somewhere else where they are better suited.
"In our company, at Newell, we talk about truth, transparency, teamwork. And for me that teamwork is so critical. I am very big on people who are all about the company as a whole and their team as a whole, and not about just themselves. If they're all about themselves, I get a little impatient. So at some point, you may have to take them out and I have done that many times."
There are 6 trends that are transforming leadership forever do you know what they are and are you ready for them? Download the PDF to learn what these 6 trends are and what you should be doing about each one of them. These are crucial for your leadership and career development in the future of work!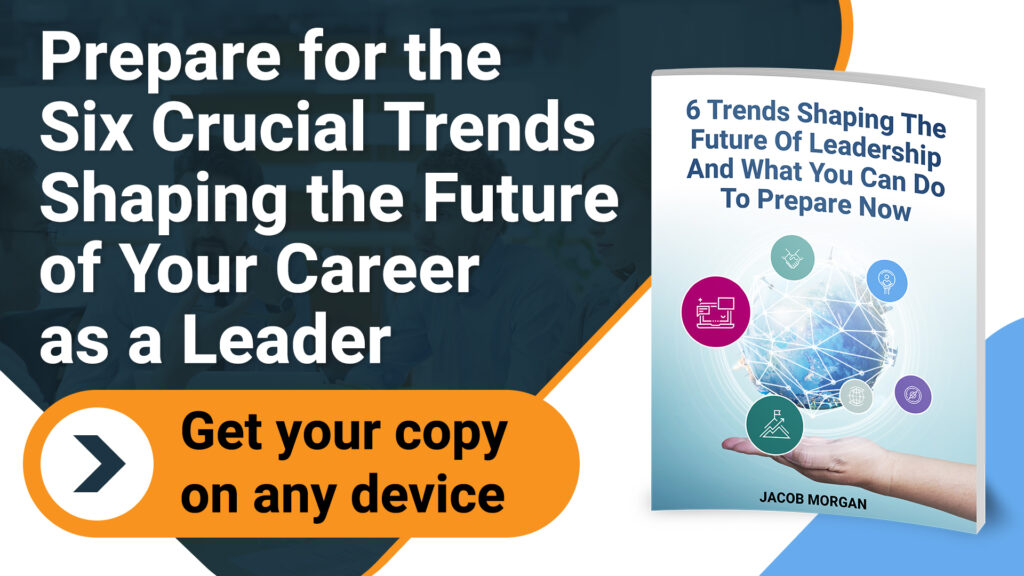 How to create a safe space for all employees to voice their point of view
These days it can be challenging to balance being open, honest, and transparent when some people are so quick to come after you if they don't agree. But finding that balance is important.
Ravi says it is important to talk to your employees and know what they care about, so you can take that into account. As a leader you need to be open and honest, but you also don't want to create polarization within the company.
He says, "As a leader our jobs, leaders need to unite, harmonize, align, because at the end of the day, you're in the business of serving consumers, rather than having politics. So you do want people to be able to express themselves. But there's also express themselves in the context of the culture you have in your company, because different companies have different cultures, and what may be acceptable in one company may not be acceptable in another."
It is up to leaders to unify everyone inside the organization, no matter what their beliefs are. And if they witness someone trying to cancel someone else because of a belief, it is up to leaders to intervene and get both sides to listen to each other. People need to be able to listen to each other, they don't have to agree with each other, but they have to at least listen.
Ravi wants diverse opinions, ideas, and thoughts inside of his organization. So instead of silencing issues, he thinks it is important to debate them, get all sides out in the open and have everyone reasonably listen to each other's thoughts. At the end of the day it's about what is best for the company as a whole.
He is also a big believer in employee resource groups or affinity groups. Inside of Newell they have groups for LGTBQ, women, veterans, black employees, etc…And you don't have to directly identify with the group in order to be a part of it, each group welcomes anyone because it creates allies for the people in that group. These groups are safe spaces where people can come together and discuss topics and inform people who may not know what other people may be going through.
"I spend a lot of time on, rather than talking about the divisions, how do you unite people on a common purpose, a noble purpose for the company?  So that the purpose is far bigger than any individual, even bigger than the CEO, or the board, or the shareholders–that's everlasting."
How to bring the best out of your people
In Ravi's experience in leadership across many industries, he says the key to unlocking your people's potential is humility and suppressing your own ego. It's also about balancing the long-term and short-term goals of the company and, as he shares, "Over communicate and be transparent, be truthful. Don't treat employees like babies, make employees part of the solution and don't treat them like they're the problem. And then I always say, use the word we, don't say I, we, because you can never do anything by yourself."
Listen to the episode on Apple Podcasts, Spotify, Google Podcasts, or your favorite podcast platform.
If you want more content like this you can subscribe to my Youtube channel.
. . .
There are 6 trends that are transforming leadership forever do you know what they are and are you ready for them? Download the PDF to learn what these 6 trends are and what you should be doing about each one of them. These are crucial for your leadership and career development in the future of work!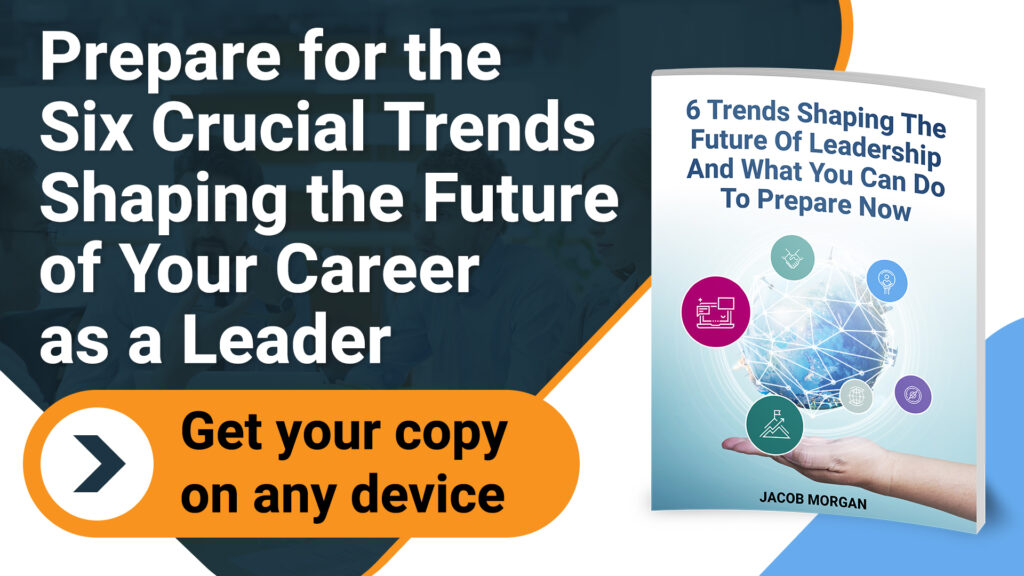 Comments