Modern leaders and organizations must be continually evolving and improving.
But that's nearly impossible without feedback.
Employees are on the front lines working with customers and putting strategies into action every day. Their feedback is crucial for leaders to know what it's really like to work at the company.
Creating feedback opportunities improves the overall employee experience and helps employees feel more engaged. It also keeps the company in tune with what employees want and need so it can adjust and meet their needs accordingly. Companies that encourage and celebrate feedback tend to have strong cultures and attract and retain the best talent.
Feedback mechanisms come in two main ways:
In-person feedback mechanisms involve face-to-face conversations between leaders and employees. Leaders have ongoing conversations with their employees, not just once a month, not just once a year, not just through an employee engagement survey, but through actual, engaging conversations. These leaders know their people as individuals. Regular in-person feedback creates a more comfortable environment where people can improve in real-time.
Technology feedback mechanisms utilize the devices people use every day. Every employee has the ability to provide feedback to the organization about what it's like to work there through online surveys, virtual focus groups, email, and other technology-enabled tools. Organizations can then use this data and information to make changes regularly. Technology feedback mechanisms take advantage of the fact that most employees are on devices constantly and make it easy for employees to voice their opinion at any time, even anonymously if needed.
The leaders and organizations that create regular opportunities for feedback set themselves up for continued success. Employees need a voice, and using these two types of feedback mechanisms can help them feel heard and empowered.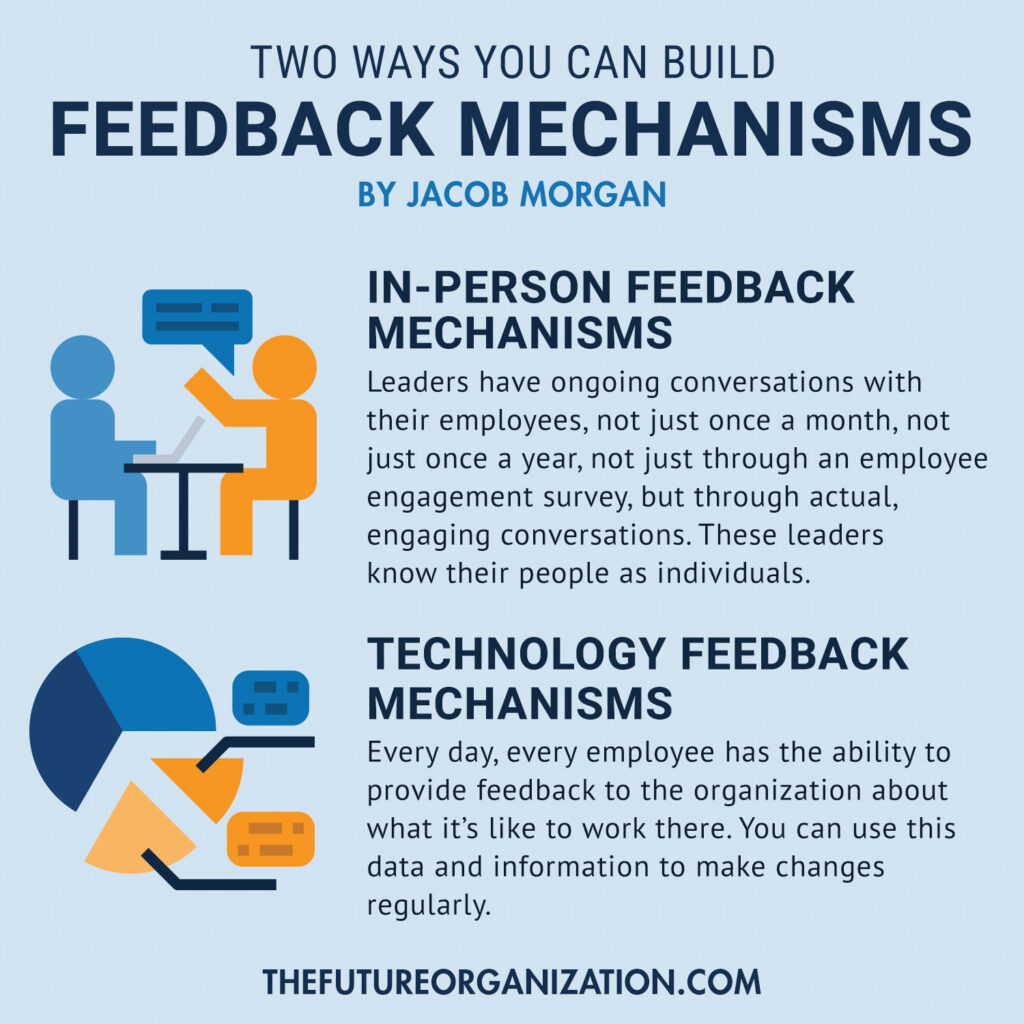 . . .
There are 6 trends that are transforming leadership forever do you know what they are and are you ready for them? Download the PDF to learn what these 6 trends are and what you should be doing about each one of them. These are crucial for your leadership and career development in the future of work!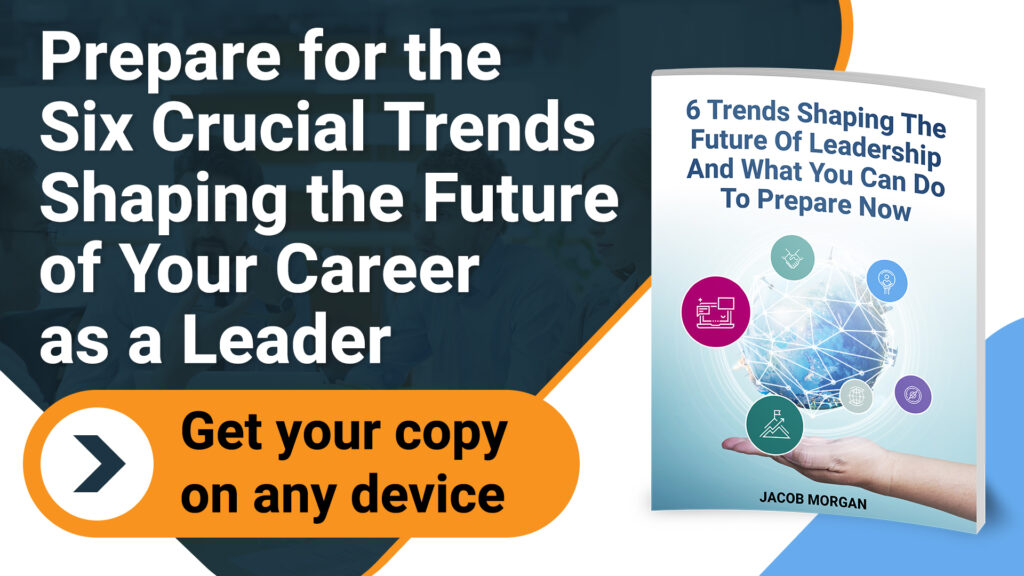 Comments