Important Housekeeping
If you haven't heard, I just announced that I would be giving 100 people 6 months of free access to Great Leadership on Substack which is usually $9.99/month. I recently added another 25 spots to that so there are still a few dozen available but they will go quickly! All you need to do is pre-order a copy of my new book, Leading With Vulnerability and send proof of purchase to [email protected]

Consider becoming a paid subscriber. As a speaker, author, and futurist I find that it's crucial to stay up to date on the latest trends and strategies and more importantly to share what I learn with you. This is your change to get all of the information from me at a very low cost.
For those of you who are subscribers (and there are many!) thank you for your continued support. I appreciate you all!
…
The Leader's Toolkit is an exclusive weekly interview that I do with a leader, thinker, or best-selling author.In today's 15 minute video, Charles unpacks the critical new mindsets leaders need to cultivate curiosity, tap into collective wisdom, embrace imperfection, tell compelling stories, and become more innovative problem-solvers in a rapidly changing world.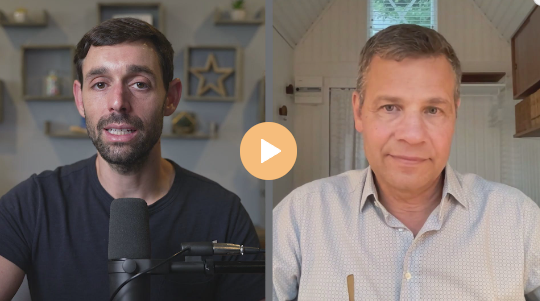 Today's discussion is only for paid subscribers and it's a follow-up discussion with Charles Conn, the board chair at Patagonia and best-selling author of "The Imperfectionists: Strategic Mindsets for Uncertain Times."
In this discussion we're going to do a deep dive into the most crucial mindsets that leaders need to embrace during times of uncertainty and how to actually practice those mindsets.
These include curiosity, dragonfly eye, and several others. Charles also walks us through how to approach a problem. Key examples included SpaceX, Patagonia, Uber, and Amazon.
If you want to watch the video you can become a paid subscriber to Great Leadership here.
…
To read the rest of the preview article head over to Substack and enter your email. If you become a paid subscriber you will get access to a weekly episode of The 5 Minute Leader, The Leader's Toolkit, and The Leader's Lens.
…
Have you heard the big news about my new book!?
Leaders are asked to be confident, competent, strong, and visionary. Yet on the other hand, employees also want their leaders to share their challenges, struggles, and mistakes. How can leaders reconcile both of these truths?
Vulnerability for leaders is not the same as it is for everyone else and my over 100 CEO interviews and survey of 14,000 employees proves it! So how can leaders approach vulnerability in the right way that allows them to unlock the potential of others, create trust, and lead through change? Pre-order your copy to find out and email me proof of HARDCOVER purchase to [email protected] and I'll send you 5 exclusive CEO interviews, and invite to a webinar I'm hosting about the book, and the first 3 chapters of the book before it gets released!

Comments