This is a special and exclusive episode which is actually one of the interviews I did for my upcoming book, Leading with Vulnerability: Unlock Your Greatest Superpower to Transform Yourself, Your Team, and Your Organization.
…
Today's episode is with Mark Hoplamazian, President and CEO of Hyatt Hotels Corporation. To listen to the audio and video you have to be a FREE subscriber to Great Leadership on Substack, which means, just go here and click on the none/free option.
Our discussion revolves around the importance of vulnerability and authenticity for leaders. Mark emphasizes being open, sharing, and being "real" as a leader to connect on a human level rather than rely on authority.
He shares personal stories of times he practiced vulnerability at work, like having an emotional conversation with a new employee about their poor onboarding experience. Hoplamazian also talks about the challenges of leading during COVID, including having open conversations about mental health and laying off thousands of employees. Overall, he believes vulnerability allows leaders to build trust, demonstrate empathy, and create an environment where people feel safe being their authentic selves.
Mark makes a compelling case that the ability to be real, share your humanity, and admit mistakes is far more valuable than relying on title or authority alone. The lessons from this discussion can teach us the true meaning of courageous leadership.
By leaning into vulnerability, we become more attuned to others, build deeper relationships, and create the space for people to thrive.
Remember to go here to become a free subscriber on Great Leadership on Substack to get access to the special episode.
…
Experience the full episode with Mark Hoplamazian on Substack to gain insights on courageous leadership, embracing vulnerability, and connecting authentically to earn trust and drive success!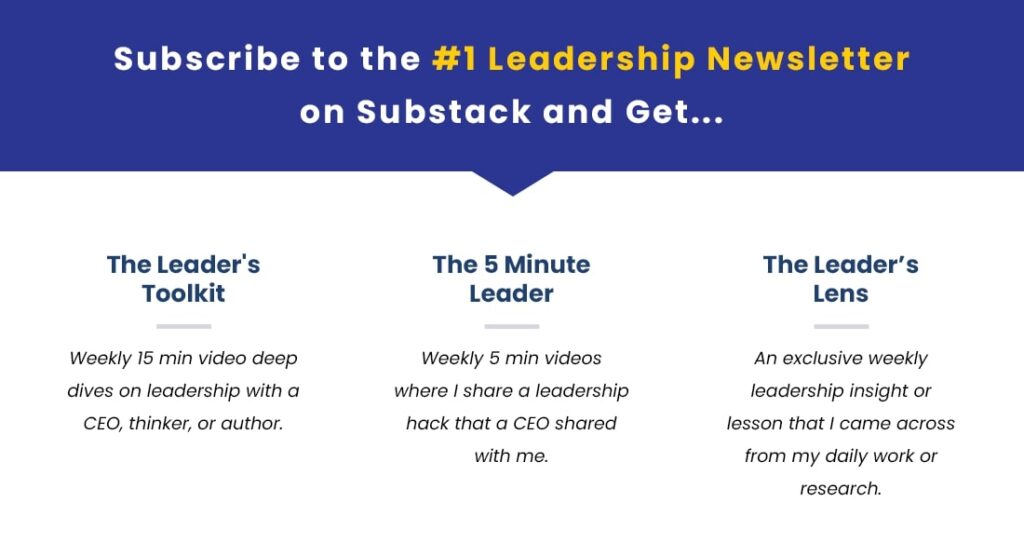 …
If you haven't heard yet, my new book, Leading With Vulnerability is now available for pre-order! Is vulnerability for leaders the same as it is for everyone else? It turns out it's not! Learn how the world's top leaders approach vulnerability in the right way to lead through change, unlock the potential of others, create trust, and drive business performance. Pre-order your copy here and stay tuned for bonuses!

Comments