Does manager top your list of banned words? What about leader, boss, executive, team head, or case lead? If it does, you're not alone.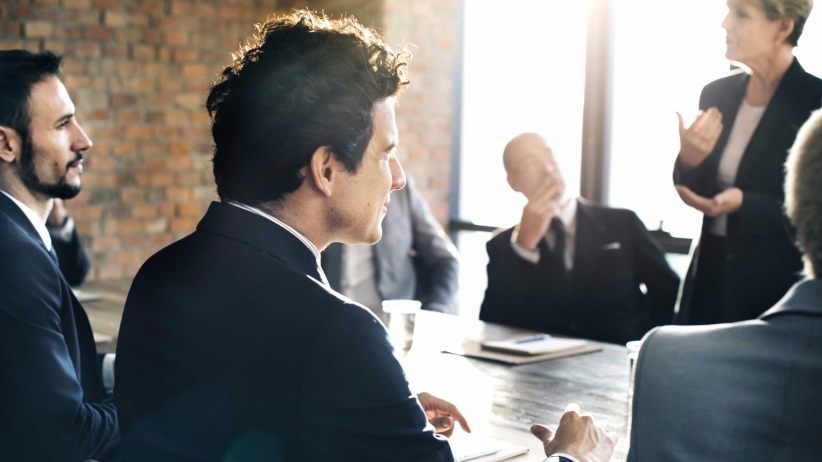 A growing number of companies are turning away from using the term "manager" and choosing instead to use more generic terms for all employees. The idea is that it removes the negative connotations of having to report to a strict boss and instead opens things up to a world of collaboration and equality amongst employees.
But here's the thing—even if you don't call him or her a manager, there always has to be someone at the top. Even in a workplace where all employees are equal, there's always someone who naturally steps up to lead a team or project. A workplace without manager-type positions is nearly impossible. Turning manager into a bad word in the workplace doesn't change the fact that there still needs to be someone who is the face of the company, who answers questions, and who signs the paychecks.
Regardless of what we call them, we need good people leading companies. Part of the reason the word manager received a bad reputation is that the right people weren't being put in leadership positions. The best type of person to lead a company is someone who can apply strategic and tactical business plans with leadership and motivation—it requires a unique combination of people skills and business savvy.
Without this vital combination of skills, organizations run into issues, which are often what leads to going against managers as a whole. Ill-fated managers often fall into one of two categories:
-Managers who can't lead. These are people who are great at the strategic and tactical parts of business, such as financials, projections, and creating business plans, but they often lack in people and leadership skills, which means it is hard for them to build trust among employees and motivate workers enough to reach the goals they so carefully crafted.
-Leaders who can't manager. These are the charismatic people who instantly have the employees on their side and who are great at motivating a group of people. However, if they lack the fundamental business skills to put that enthusiasm into action, the company will never get off the ground and reach its true potential.
If your company is having issues with the idea of a manager, consider the source of the frustration. Oftentimes it comes down to having the right person leading the company. Even in a forward-thinking setting where traditional hierarchies are gone, there still needs to be leaders of some sort—it just needs to be the right kind of leader.
The more we make manager seem like a bad word, the more employees resent these types of people. However, if done correctly, a manager, or whatever term your organization uses, should be someone employees trust and respect. Saying management is bad hurts an organization more than it helps and can lead to unintentional bad feelings among employees. Conversely, putting the right person with the right leadership style as a manager-type position can motivate employees,
empower the company, and still give employees the respect and freedom they deserve.
So before you turn manager into a bad word, consider the real source of the issue. Re-evaluate your managers and their management style and make changes as necessary. Even in the changing future of work, it is possible to have autonomy of employees, modern practices, and a great manager.