Amy Morin is the best-selling author of 5 books on Mental Strength. Being a great leader is just like being a great athlete preparing for a big game- but how do you actually do that?
…
This is a free post, if you aren't a paid subscriber yet, consider joining the many others who are stepping up their leadership game with exclusive weekly leadership hacks, CEO interviews, and in-depth insights written by yours truly. If you are already a subscriber, you are awesome!
…
In this episode, psychotherapist and best-selling author Amy Morin unpacks the principles of mental strength in leadership. Drawing from her acclaimed book, she offers guidance on emotional regulation, authentic communication, and the power of vulnerability. Leaders will learn practical strategies to cultivate resilience, navigate challenges, and lead with empathy and self-awareness…
Tune in and learn:
How to harness mental strength for enhanced leadership efficacy.

How to regulate emotions for effective decision-making.

Strategies to communicate authentically and build trust.

Ways to embrace vulnerability as a leadership asset.

Techniques to cultivate resilience and confidently navigate workplace challenges.
Stay tuned for the bonus Thursday episode with Amy where she will share 4-research backed strategies to be mentally strong, available for premium subscribers only.
…
Listen or watch the full discussion below:
…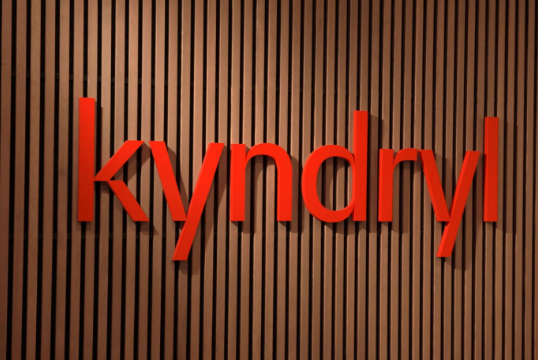 I spend a lot of time talking about the future of work, but have you ever wondered what organization out there is actually making the future of work possible? Someone needs to design, build, and manage the systems that the world depends on. That's exactly what Kyndryl does. They empower progress while modernizing and managing the world's mission-critical systems and services. Check them out at Kyndryl.com.
…
If you haven't heard yet, my new book, Leading With Vulnerability is now out! Is vulnerability for leaders the same as it is for everyone else? It turns out it's not! Vulnerability is about exposing a gap you have, leading with vulnerability is about exposing a gap you have and then demonstrating what you are trying to do to close that gap. Learn how the world's top leaders approach vulnerability in the right way to lead through change, unlock the potential of others, create trust, and drive business performance.
Check it out & let me know what you think on Amazon, today!

Comments