There's no doubt the workforce is evolving and now includes people from multiple generations working together.
One of the biggest challenges for leaders—and it will only increase in coming years—is leading diverse teams and across generations. A baby boomer and a Gen Z-er can both be valuable assets to a company, but they have different motivations and perspectives.
One company leading the charge for diverse teams is AccorHotels. When I spoke to CEO Sébastien Bazin, I was impressed by his insights on how to bring together various generations to create a cohesive and supportive environment.
Here are three tips he gives for leading across generations:
Adapt to lead diverse teams.
Diverse teams are not only more innovative, but they reflect the diverse population. Leading diverse teams requires leaders to think and work differently. Leaders need to evolve to be able to navigate the differences in workplace preferences between millennials and older generations.
Think outside the norm.
Leaders need to be bold and think outside the box. That could mean creating unique teams, changing workplace practices, and not being afraid to innovate and break out of the status quo. Just because something has always been done a certain way or by a certain generation doesn't mean that's how it always has to be.
Encourage diversity and innovation.
All employees, no matter their age or background, have the ability to create something new and exciting. Give them resources to make it happen and encourage fresh ideas and experimentation.
Diverse teams are foundational to the future of work. Leaders who know how to lead across multiple generations and encourage others in their organization to do the same will stand out and lead their teams to success.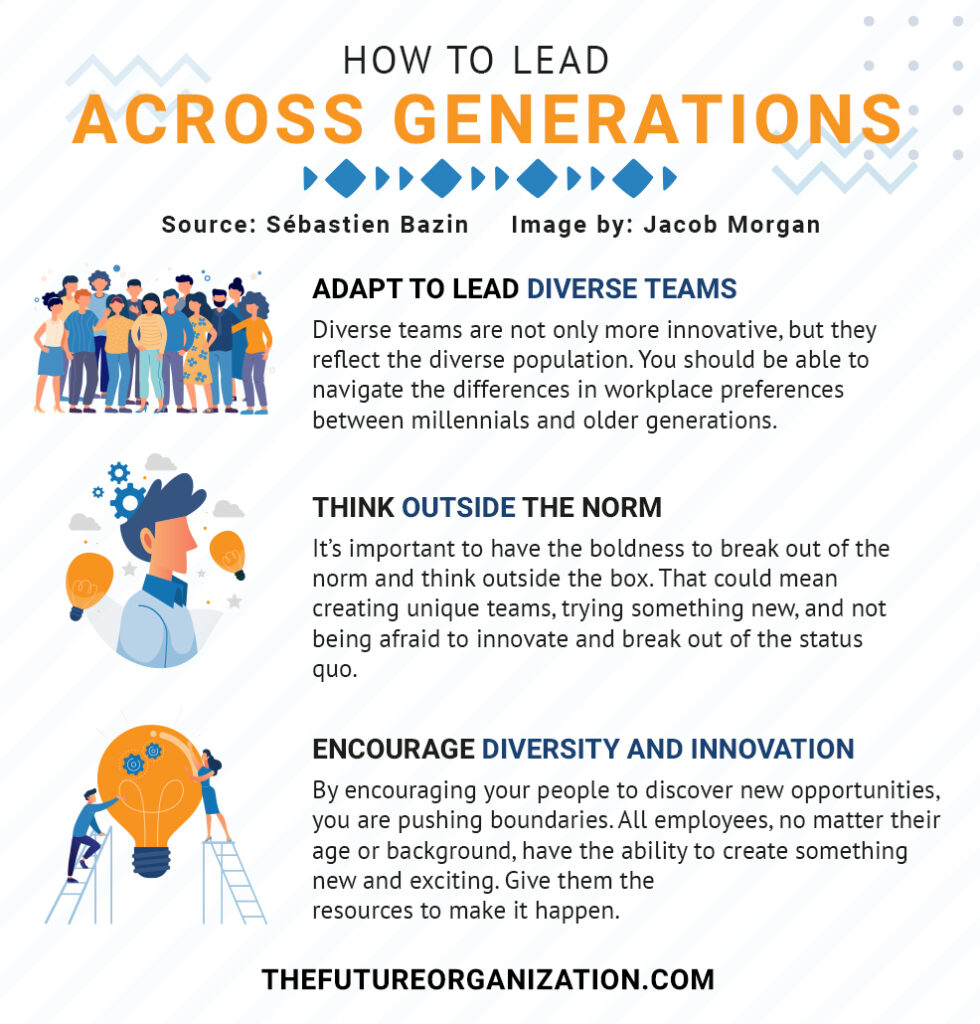 . . .
There are 6 trends that are transforming leadership forever do you know what they are and are you ready for them? Download the PDF to learn what these 6 trends are and what you should be doing about each one of them. These are crucial for your leadership and career development in the future of work!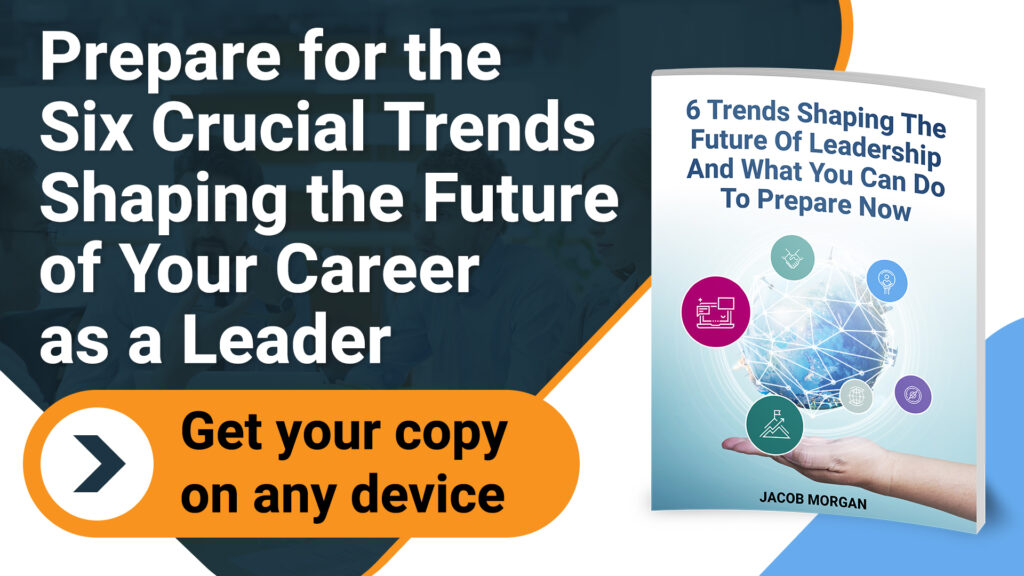 Comments