Employees are changing. One of the biggest struggles for today's leaders is finding and engaging talent in a new world of work where people have changed values, preferences, and priorities.
One thing is certain: the old way of attracting and engaging talent is no longer effective.
Kate Duchene, CEO of consulting firm RGP, says the changes mean leaders need to move past a one-size-fits-all approach to engage talent.
Instead of bemoaning changes to the world of work, Duchene says leaders should see it as an opportunity to create something new.
Today's employees—especially younger generations entering the workforce—want to work in new ways. Duchene says one of the most important aspects of bringing your best work to an organization is having a strong sense of belonging, understanding the mission, and sharing the organization's values.
The pandemic, recent layoffs, and other changes have caused the relationship between employees and employers to evolve. Duchene says organizations and leaders must understand those changes to create an effective social construct.
At RGP, those changes are reflected in four core principles: talent, choice, transparency, and control. Leaders show their respect for employees by giving them choices and control over their work, empowering them to do their best work and engage with the company. Instead of assigning employees to projects and consulting clients, RGP presents employees with opportunities and lets them choose the projects that most interest them. Duchene says it creates an environment where employees are in control of their career development within a safety net and a community that matters to them.
Research revealed that 70% of CEOs believe their organizations have a skills challenge—a significant increase from last year. Duchene points out that thinking more broadly about talent and adopting new mindsets and practices of control and respect will help organizations find the best talent and avoid the skills challenge.
At the heart of these changes is a new approach to culture.
Duchene said this: "Culture has always been important, but it is more important than ever. If your employees can't describe your culture, why you exist in the world, and what the organization cares about, you're going to have a much harder time navigating this scenario that we live in today."
Leaders must be clear about their organization's values and articulate them to attract people who share them. Those employees can then contribute to that feeling of belonging that keeps people engaged with the organization.
Changes in the world and how we live and work mean organizations need to fundamentally rethink their core beliefs around work, including what talent they need, what they can outsource instead of hiring, and how work and life intersect. Creating a culture that provides talent, choice, transparency, and control and is agile to evolve continually will set them up to attract and engage the best talent and thrive in the future.
Listen to the episode on Apple Podcasts, Spotify, Google Podcasts, or your favorite podcast platform.
. . .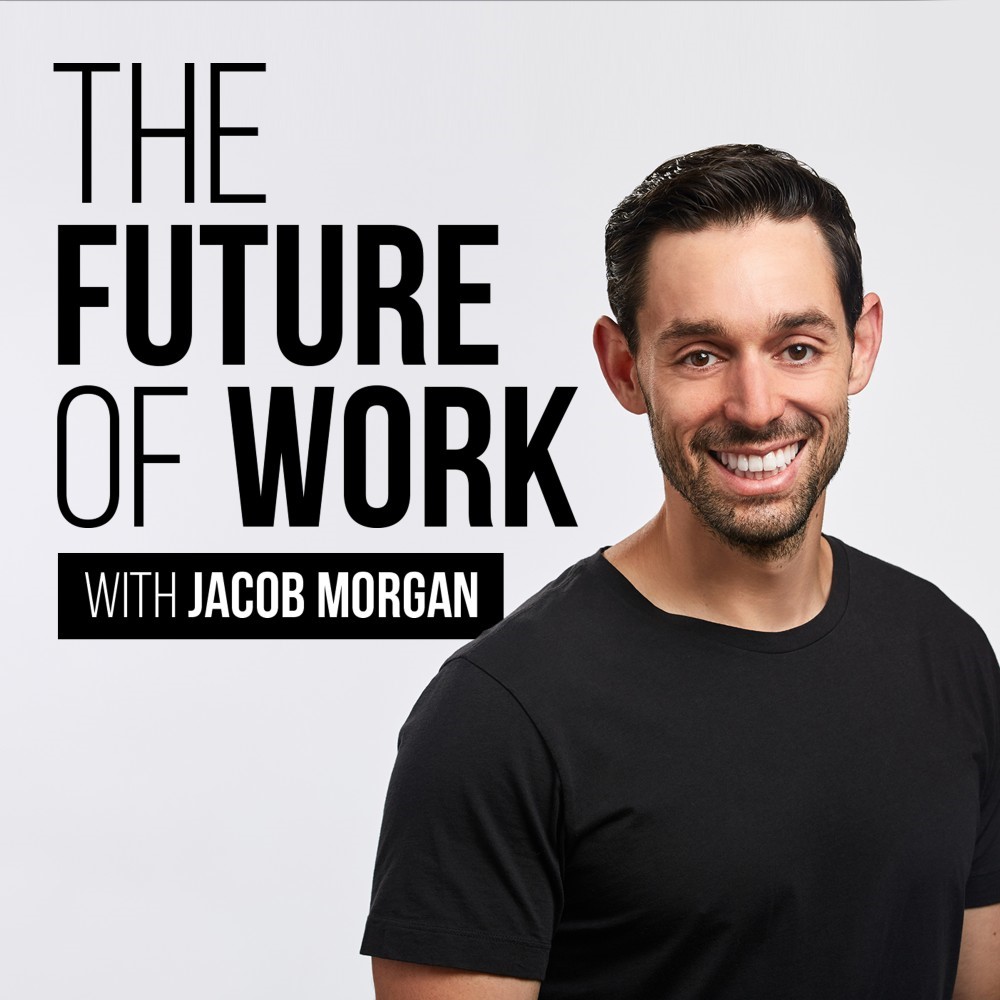 I launched a subscription version of my podcast. Get ad-free listening and access to bonus episode with the subscription version of the show The Future of Work Plus. It's available on Apple and Spotify and it will cost $4.99/month or $49.99/year, which is the equivalent to the cost of a cup of coffee.
Fast-track your path to leadership success with The Future of Work Plus. I can't wait for you to hear all the content we have in store!


Comments