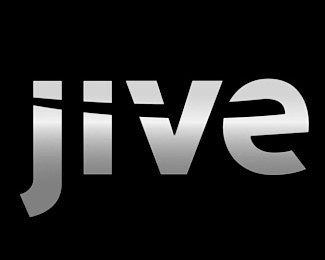 Jive is perhaps one the most recognizable names in the enterprise collaboration space and many would argue that they are miles ahead of the competition.  However, a part of me wonders if organizations interested in enterprise collaboration are even ready for Jive yet.  One of the keys to success for organizations seeking to deploy these collaborative tools (from the vendor standpoint) is ease of use, intuitiveness, and RELEVANT feature set.  It seems as though Jive can do almost anything, but is that really what organizations need or want?  Many companies are just trying to hang picture frames and Jive is trying to offer the ability to tear down walls.
I'm finding that many times organizations just want a tool that can help them solve a particular problem whereas Jive offers an entire tool-kit, and then some.  Penn State chose not to go with Jive not only because they were too expensive but because they were just too complex.  Jive wants to be all things to all companies and I'm wondering if that might hurt them in the long run.  Jive's robust feature set might also be their biggest problem.  I've also spoken to a few vendors last week, several of whom are in the process of taking existing clients AWAY from Jive for precisely that reason.  In fact I also heard an interesting story that an un-named organization took just over 9 months to deploy a Jive instance…wow!
Platforms such as Twitter and Facebook have become very successful precisely because they were so simple to use and get started with.
There's no question that Jive's feature set is second to none, their analytics are top notch, the platform can be used internally and externally, their mobile functionality is great, and you can also build your own customized apps.  All sounds great right?  But, I really wonder how much of the Jive functionality is actually being used by organizations deploying these tools; 20% 50%?  Organizations are showing plenty of success with tools such as Yammer, Thought Farmer, Confluence, and a host of other more intuitive, MUCH lower cost, and simpler to use tools.  So why the need for something as robust and complex as Jive?  Do you really think that organizations seeking to deploy these tools are asking for and using everything that Jive offers?  My guess is no.  I also understand that every organization has different needs and goals.
I think a part of the reason that companies go with vendors like Jive is for insurance.  Meaning that they want the ability to do some of the things that Jive offers just in case the need might arise in the future. Even though the vast feature set isn't currently needed, people want those options.  Another reason I believe companies go with Jive is because they know that Jive will be around in the future so there is the sense of security that your collaboration platform will still be up and running.  Finally, I think that many organizations don't know what they don't know.  The industry is still not mature and so the first decisions or deployments that organizations make are not always be the best ones.  Perhaps as more organization continue to use Jive they will begin transitioning away from them to more intuitive, low cost, and simple to use tools?  Or on the flip side, perhaps Jive will continue to make a ton of money and grow!
Is Jive a bad company? No.  Does their product suck?  I think Jive is actually doing some great things and I'm very impressed with their growth and ambition.  But these questions still linger in my mind. What do you think?  Am I completely wrong here?
Comments