Cameron Herald is the bestselling author of several books including Meetings Suck and Vivid Vision: A Remarkable Tool for Aligning Your Business Around a Shared Vision of the Future. 
He is the former COO of 1-800-Got-Junk and in the six years he was in that position he brought the company from $2 million to $106 million in annual revenue and the company was named the #2 company in Canada people wanted to work for.
Cameron is also known as the CEO Whisperer and he has coached a lot of leaders around the world. When it comes to looking for a coach, Cameron says leaders have to know what they are looking for because, "the world's littered with coaches right now. And you have to be very careful and understand what it is you're selecting." Cameron focuses on the entrepreneurial operations, execution, and culture space. He teaches CEOs how to build world-class company cultures in order to propel growth.
He compares business coaches with sports coaches and says just as you would have different coaches for strength, conditioning, mindset, health, etc…there are also different coaches for business-related skills and techniques. So make sure you know what you want to work on and seek out someone specifically coaching in that area.
What is vivid vision and why is it so important for every leader
When Cameron is working with a leader, he always starts with a concept called vivid vision. He has the leader lean out three years into the future and has them describe all aspects of their company as if they had traveled in a time machine and were walking around their company three years in the future–the culture, the technology, the operations, the marketing, etc…
"I'm trying to get the CEO to visualize the company in its finished state. And then we can reverse engineer every sentence to figure out what to do to make each sentence come true. And then, much like building a home where you build the foundation, and you put up the walls, and then you put in the electrical and the plumbing, and then you put in the drywall, there's a formula for building out a business, in the same way you start with the foundational building blocks, and you grow from there. Many entrepreneurs get distracted by the big shiny object, right? Some, they just read something in a book, they want to do it now. But they forget about building the core basis of the business first."
Why three years? Just looking one year out, there wouldn't be enough change, it would be pretty similar to the present moment. And more than three years can be too far out to really wrap your head around, and too far out to really take seriously and get excited about.
The vivid vision is the CEOs responsibility to create, roll it out, and get other people to buy into it. "If the CEO is very clear on where we're going, other people can figure out the plan to help make that come true." Or for those people who don't buy into the vision, they can see that the company is not a good fit for them and they can find someplace that works better for them.
What is the relationship between CEO and COO
Cameron uses an analogy of building a home when talking about the relationship between the CEO and COO. The CEO is the homeowner who wants to build the home and the COO is the general contractor that is hired to take the homeowner's ideas and make the vision come true.
"So the COO's job is to take the vivid vision from the entrepreneur, the CEO, and start crafting the plan and the team and the operational bench to then execute on that vision and make that happen. The COO's job is to reverse engineer the dream or the goals of the CEO."
As Cameron points out a good COO is trying to get more done with less people, faster. They try to make the business run more efficiently, they try to increase revenue per employee, and optimize processes. Whereas a CEO doesn't spend so much time thinking about those types of things.
_______________________________________________________________________________
There are 6 trends that are transforming leadership forever do you know what they are and are you ready for them? Download the PDF to learn what these 6 trends are and what you should be doing about each one of them. These are crucial for your leadership and career development in the future of work!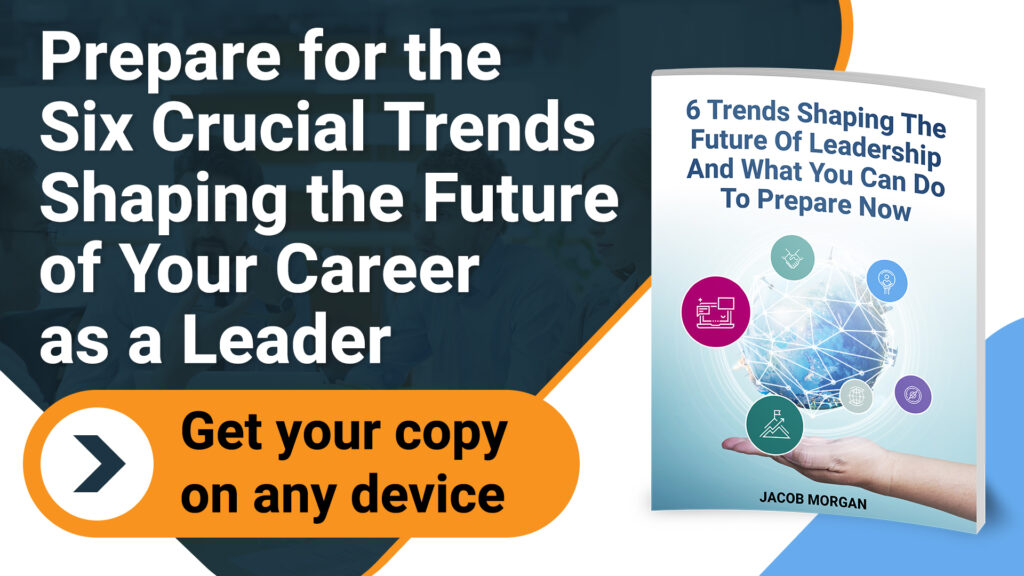 What is a Mind Map and how can leaders use them
A Mind Map is a tool that people use to visualize tasks, words, concepts or items that relate to a central concept or subject. When it comes to creating a vivid vision you can use a Mind Map by writing vivid vision in the middle of the page and then draw off a few branches. Each branch will represent something like family, fitness, friends, fun, faith/spirituality, and travel, then you jot down ideas for each branch.
For example, for the travel branch you might want to write that you want to live in different cities or live abroad or you want to learn a new language. For your family branch you might want to travel with them or make sure they get out of the house each day or learn a new skill together. And as you keep jotting down ideas it becomes a spider web of ideas.
"That's the way I like planning things. It's the way I like visualizing a company or a business. Whenever I have a new project or a new idea, I tend to start with a mind map and then I take all of those ideas and I build them out into lists of bullet points. And then I just prioritize the bullet points and I just start executing off those. You know, if you were doing a mind map of your home, and we're going to build a home, well what might it look like? How much should it cost? What types of rooms are we going to have? How will the rooms be laid out? So you start describing it and then it gives you some basis for thinking through things."
What happens if there are people who don't agree with your vivid vision?
Cameron gave an example of a CEO he worked with in Vancouver who went through Cameron's program and had created his vivid vision. He had an offsite day for all 100 employees at the company and at the end of the day he read his vision off to the employees.
After reading out his entire vision he told them there are probably 15% of you who hate what you just heard, and that's okay. But now you know that this is the right time for you to quit and look for another company that you are excited about because this is where we are going in the future.
About six weeks later 12% of his company had quit. A year and a half later that leader's company was ranked as the #2 company in British Columbia to work for.
So not everyone will buy into your vision, but that just means that the company is not a good fit for them and it is their choice to buy into it or leave. It is better to be open and honest about where the company is going and have some people quit then to make it a mystery and have all employees confused about where the company is going.
"There's people at Microsoft that would hate working at Google, I've been to both their head offices, they're extraordinarily different. They're as different as like a raspberry and a banana. You know, both are fruits. I happen to hate bananas, I happen to like raspberries. Now, you can't say I don't like fruit, I just don't like bananas. So you need to decide: do I like what they're offering? And if you're not clear on what they're offering, you really want to find out. You also really want to be clear on the vision of the organization. Right? Where are they going? Do I want to be a part of that journey? Or would I rather be a part of a different journey?"
Listen to the episode on Apple Podcasts, Spotify, Google Podcasts, or your favorite podcast platform.
If you want more content like this you can subscribe to my Youtube channel.
. . .
This podcast episode is sponsored by Perceptyx.
Perceptyx helps enterprises get a clear picture of their employee experience with a continuous listening and people analytics platform aligned to key business goals. With the industry's largest portfolio of survey types – including engagement, DE&I, lifecycle, 360 feedback, pulse, and more – now you can see not only what's going on today, but how to move forward tomorrow with insights and prescriptive actions for every level of the organization. 
Given our unique blend of technology, domain expertise, and 'above and beyond' customer service, only Perceptyx makes all this possible. It's why 30% of the Fortune 100 already rely on Perceptyx and why 95% of the organizations stay with us year after year. Learn more or request a personal demo today at www.perceptyx.com.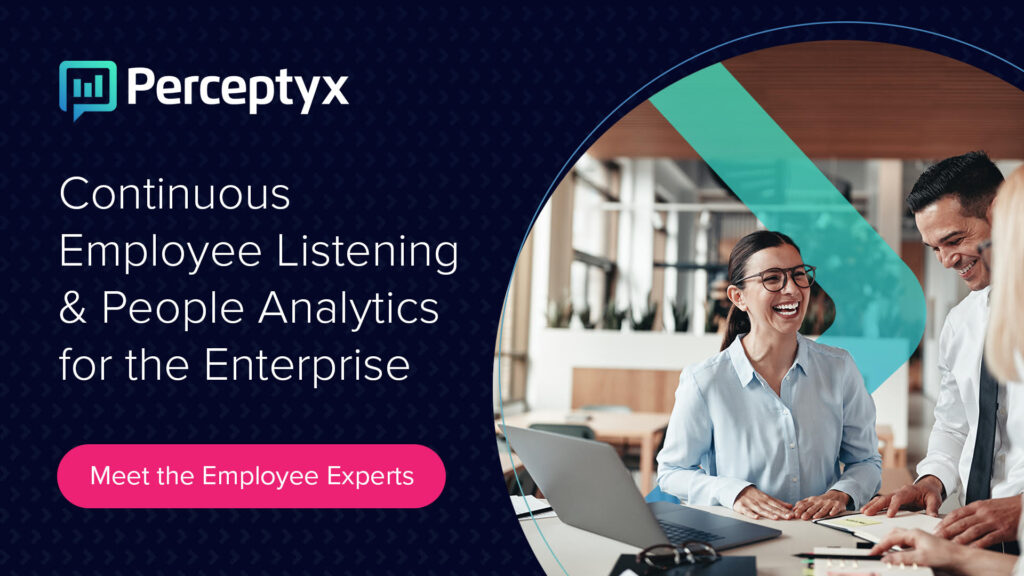 Comments