Leadership is changing… actually, let me rephrase that…
Leadership HAS transformed.
But why? How?
This change is one that we can all sense and experience but I really wanted to pinpoint specific trends that were causing this transformation.
To do that I interviewed over 140 CEOs around the world from companies like Audi, MasterCard, Unilever, Best Buy, Oracle, Kaiser, Verizon, and dozens of others. This was all done as part of research for my new book, The Future Leader, which examines what it will take to be a leader in the new world of work.
One of the questions I asked all of these CEOs was around the greatest trends shaping leadership (now and in the future). They identified six of them.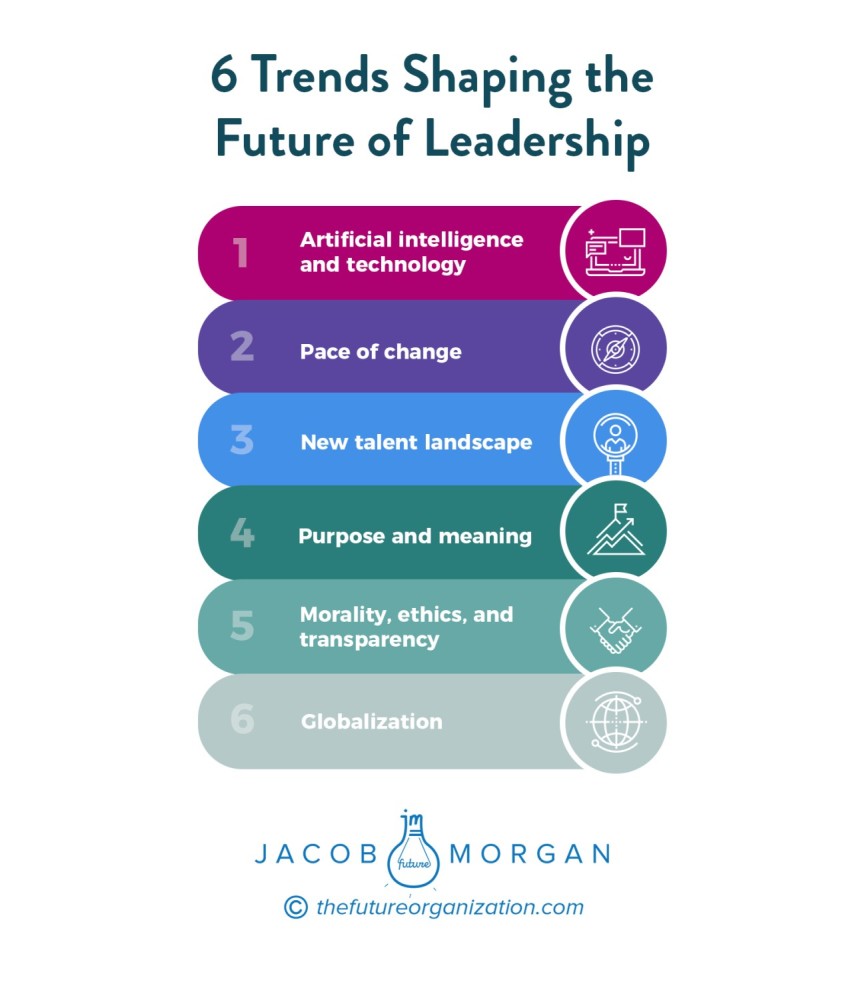 I put together a PDF which outlines all 6 of these trends in detail and also provides action items for each one of the trends.
AI and Technology
When I asked CEOs what they viewed as the biggest trends impacting leadership, the most common answer I received was the growth of artificial intelligence and technology. It's no secret that technology is evolving at a breathtaking pace. Artificial intelligence has the power to completely transform how businesses operate and people work.
Pace of Change
Right alongside the growth of AI and technology is the overall pace of change. How we live and work is drastically different today from what it was five years ago—let alone 20 or 30 years ago.
Purpose and Meaning
While companies used to be able to easily attract top talent with the promise of a high salary, that's no longer the case. Employees now want to work for an organization that offers purpose and meaning, and they're even willing to take a pay cut to get it.
New Talent Landscape
Recent years have brought tremendous change to the overall talent landscape, and it's only just beginning. As older employees retire and younger generations enter the workforce, many companies find themselves on the constant hunt for skilled employees. At the same time, diversity and inclusion are becoming even more important.
Morality, Ethics, and Transparency
Gone are the days of controlling leaders trying to be the smartest person in the room. A recent push for morality, ethics, and transparency has led to more authentic and humble leaders. Companies with ethical foundations perform better financially and have higher customer and employee satisfaction.
Globalization
As technology grows, the world becomes more connected and seems smaller. Each country used to be its own economy, but now we can work with and communicate instantly with people all over the world. All businesses are now global and have the potential for worldwide employees and customers.
Future-ready leaders need to understand these six trends and adapt their leadership approach for changes in the way we think, work, and live. These six trends will be crucial for leaders over the next decade and beyond.
Are you aware of these six trends, what are you doing to prepare yourself and your organization to face them?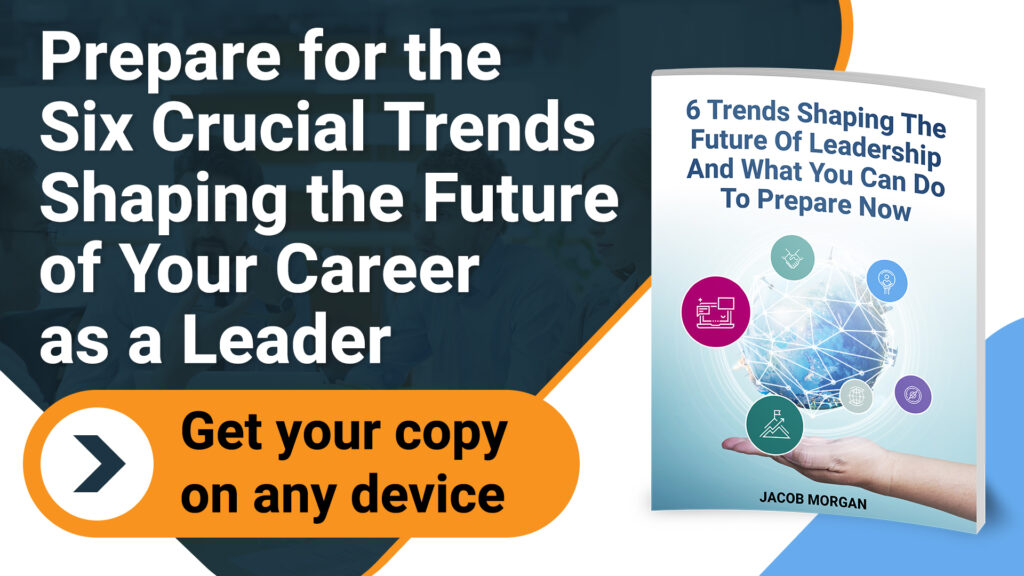 Comments