I can't believe how fast time has been flying by. I handed in my manuscript a few months ago and now in two weeks, Leading With Vulnerability is officially hitting the bookshelves!
The past few weeks I've been focusing non-stop on media and podcast interviews, many of which will be coming out as I get closer to the book launch date. In many of these interviews I'm discussing unique stories, insights, and frameworks from the book and I'm SUPER excited about some of these interviews and I'll be sharing them around on social media.
One of the things that authors focus on after they write a book is getting endorsements to be featured on the back cover and inside flap. Over the years, for my previous books, I've been fortunate to get some wonderful people supporting my work but I'm most proud of the endorsements I've been able to secure for Leading With Vulnerability.
That's because the endorsements came from respected researchers, academics, authors, and leaders I greatly admire. These are people who read the book, looked at the stories, saw the data, and then provided their support behind it, which means I'm on to something with the concepts and ideas!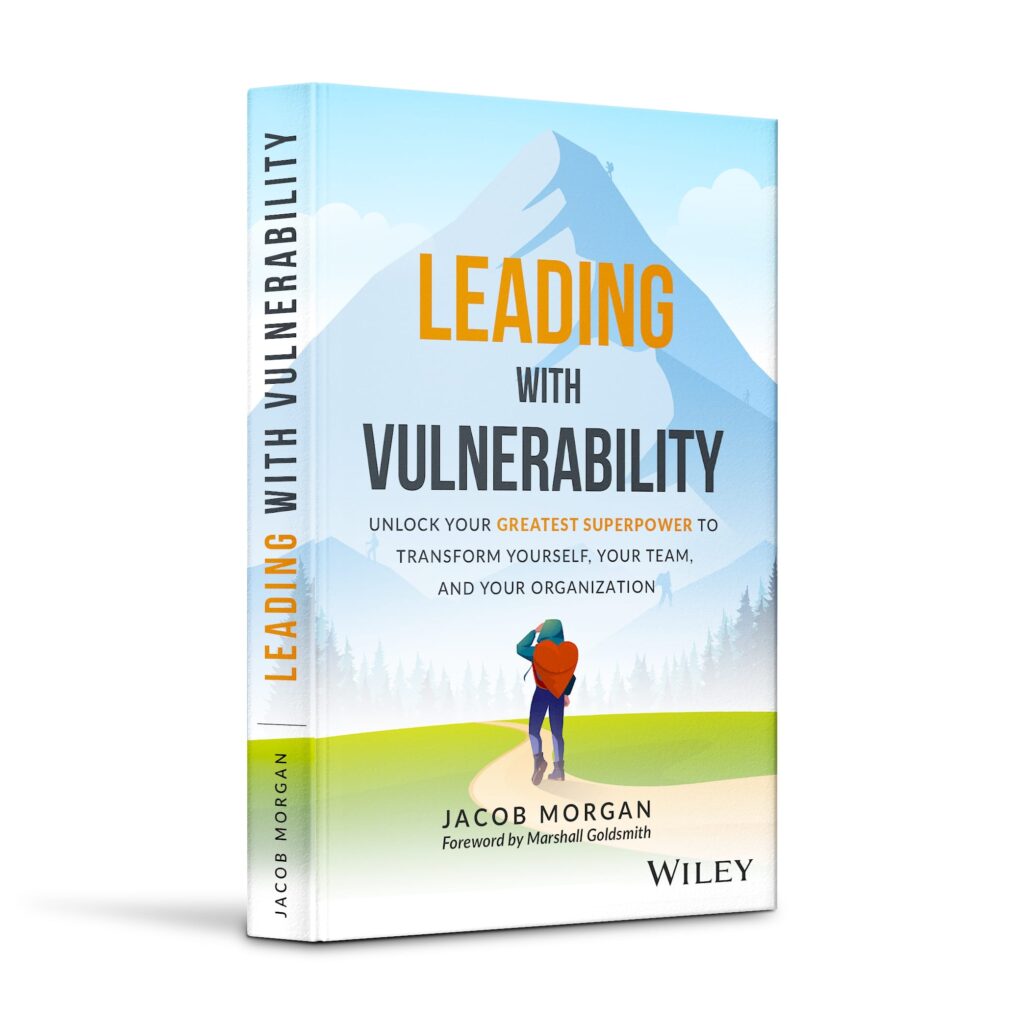 Here's what the people mentioned above said about my book.
"This is a well-researched, compelling book about something we spend far too little time thinking about: Being human. It works." – Seth Godin
"A thoughtful, resourceful read on how leaders can be more candid about their foibles and fears without sacrificing their effectiveness. If you've recognized the importance of vulnerability but aren't sure how to bring it into your workplace, this book is for you." – Adam Grant, #1 New York Times bestselling author of THINK AGAIN and HIDDEN POTENTIAL, and host of the TED podcast Work:Life
"Jacob takes a wonderfully thorough look at one of the most important – and lacking – qualities in leaders. And he does so with a raw and honest approach that makes his point all the more powerful(!)" – Patrick Lencioni Best-selling Author of The Five Dysfunctions of a Team and The Six Types of Working Genius
"This book is a serious game-changer, because we've been thinking about leadership all wrong. Whether you're a CEO of a Fortune 500 or an entrepreneur with a team of two, Leading with Vulnerability is packed with strategies and practical tools to help you become a leader who knows how to make an impact." – Mel Robbins, Bestselling Author, Entrepreneur, and Host of The Mel Robbins Podcast
Other people like Erin Meyer, Rita Mcgrath, Amy Edmondson, Marshall Goldsmith (who wrote the foreword) and the CEO's of Mastercard, Baker Hughes, The Home Depot, Hyatt, Crumbl Cookies, Panera Brands, and others, have all provided their endorsements.
I'm sharing this with you to convince you to grab a copy for yourself and your team. And in case you need more convincing, here's a reminder of the bonuses you get if you order a copy and email proof of purchase to [email protected]. However, the bonuses won't be offered when the book is released so make sure to grab your copy.
5 exclusive CEO interviews (GE, WW, Edward Jones, American Airlines, BD).
6 months of complimentary access to Substack (which is already over $50).
An invite to an exclusive webinar I'm hosting TOMORROW, September 21.
An advance look at the book (the first few chapters) before the release.
I've never been more excited to share something that I have worked on with you before. This book was an immense amount of work, energy, and resources, and I really think it will forever change how you lead and how you make an impact on those around you.
Thanks for your support and please consider ordering a copy. More to come!
Comments