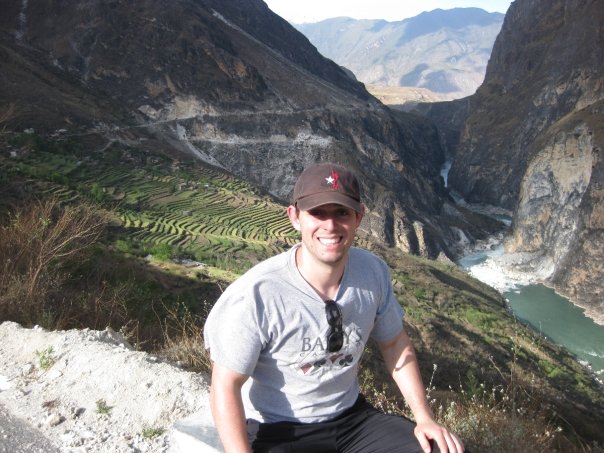 Just for fun I thought I'd put together a list of some of my favorite reasons to travel.  I'm also curious to hear more about why you travel.  So without further adieu, these are my top 10 reasons for traveling.
New cultures and customs
I love learning about cultures and customs from other parts of the world.  It's always interesting and intriguing to see how differently people behave in various parts of the planet.  It helps shape your perspective on life.
Loving the unknown
I love not knowing my way around a foreign country.  I never know what to expect, who I'm going to meet, or where I might end up.  It's a bit of an adrenaline rush.
Understanding the world
In the media we oftentimes hear or read about what's going on in other parts of the world, but it's quite a different story to visit those countries yourself.  I visited China which is supposedly the next super power and I definitely didn't get the impression there (I spent a month traveling all over).  Israel is supposed to be a massive war zone according to the media, again not true.  I traveled all over Israel and even saw the Hezbollah bases.
Scenery and nature
Sure I love the United States but other parts of the world also have quite a lot to offer in terms of nature and scenery.  I love nature and the outdoors and there are some truly amazing places out there.
New food
I love food, I really do.  In fact I actually get quite excited by food.  When I travel to other countries I love to experience their local cuisine.  I've tried some interesting things, everything from yak burgers to kangaroo meat.  Oftentimes food overseas is amazing, but every now and then you eat something that you wouldn't mind never eating again.  We have great food in the States but let's be honest, most of the things you get are quite American-ized.
Adventure
Risk and adventure really help make traveling worthwhile.  I try not to have a strict schedule that I stick to and usually try to plan things on the fly.  It keeps me on my toes.
Time to think and reflect
When I travel I get a lot of time to think about my life and reflect on how things are going and how I want them to go.  I also get plenty of ideas for things I want to write/talk about or incorporate into my business practices.  It's a great way to get lost and let your mind wander…especially if you're sitting on a mountain thousands of feet in the air watching the sunset.
Appreciate what you have
Whenever I get back from a trip overseas I'm always so thankful for what I have and where I live.  I have great friends and live in what I consider to be one of the greatest places on earth, San Francisco.  I always miss my bed, my wifi connection, my friends, and the great local restaurants nearby.
Life is short
The world is a very large place and I definitely want to experiences everything I can while I'm still alive and young.  It's hard for me to imagine not visiting certain parts of the world and experiencing new cultures and customs.  Life is short.  Experience it while you can.
Personal growth
When I travel I learn.  I learn about people and about how things work in other parts of the world.  I learn about what other people believe and how they interact with one another.  I learn how to adapt, how to be independent, and how to get by in a place where I don't know anybody or speak the local language.  I learn how to make friends with strangers and how to deal with accidents and challenges.  I learn how to stay mobile and how to live with just what I need.  I learn how to read people, how to avoid scams, and how to trust (or not trust) people.  All of these things help me grow as a person which helps me live a life worth living.
Why do you travel?
Comments