Important Housekeeping
Consider becoming a paid subscriber. As a speaker, author, and futurist I find that it's crucial to stay up to date on the latest trends and strategies and more importantly to share what I learn with you. This is your chance to get all of the information from me at a very low cost. I interview and work with the world't top CEOs, leaders, authors, and thinkers and distill everything I learn so that you can become more successful in your career.

The goal with the Membership is that you become a better leader, inspire the people around you, drive business performance, and create trust. The impact of this is far greater than the monthly cost.
For those of you who are subscribers (and there are many!) thank you for your continued support. I appreciate you all!
…
Today's episode is with David Gelles, a business journalist and author of the new best-selling book The Man Who Broke Capitalism: How Jack Welch Gutted the Heartland and Crushed the Soul of Corporate America―and How to Undo His Legacy.
In 1981, Jack Welch took over General Electric and quickly rose to fame as the first celebrity CEO. He golfed with presidents, mingled with movie stars, and was idolized for growing GE into the most valuable company in the world. But Welch's achievements didn't stem from some greater intelligence or business prowess. Rather, they were the result of a sustained effort to push GE's stock price ever higher, often at the expense of workers, consumers, and innovation
In our discussion we will explore how former GE CEO Jack Welch fundamentally altered capitalism with his ruthless focus on short-term profits over people. While some people consider Jack Welch to be one of the world's greatest leaders and CEOs, others think he did far more harm than good.
Get the rest of the article and transcript and start your day with the worlds top leaders, thinkers, and authors by subscribing to Substack
…
If there's one thing that Jack Welch WASN'T, it's vulnerable.
If you haven't heard yet, my new book, Leading With Vulnerability is now available for pre-order! Is vulnerability for leaders the same as it is for everyone else? It turns out it's not! Learn how the world's top leaders approach vulnerability in the right way to lead through change, unlock the potential of others, create trust, and drive business performance. Pre-order your copy to find out and email me proof of HARDCOVER purchase to [email protected] and I'll send you 5 exclusive CEO interviews, and invite to a webinar I'm hosting about the book, and the first 3 chapters of the book before it gets released!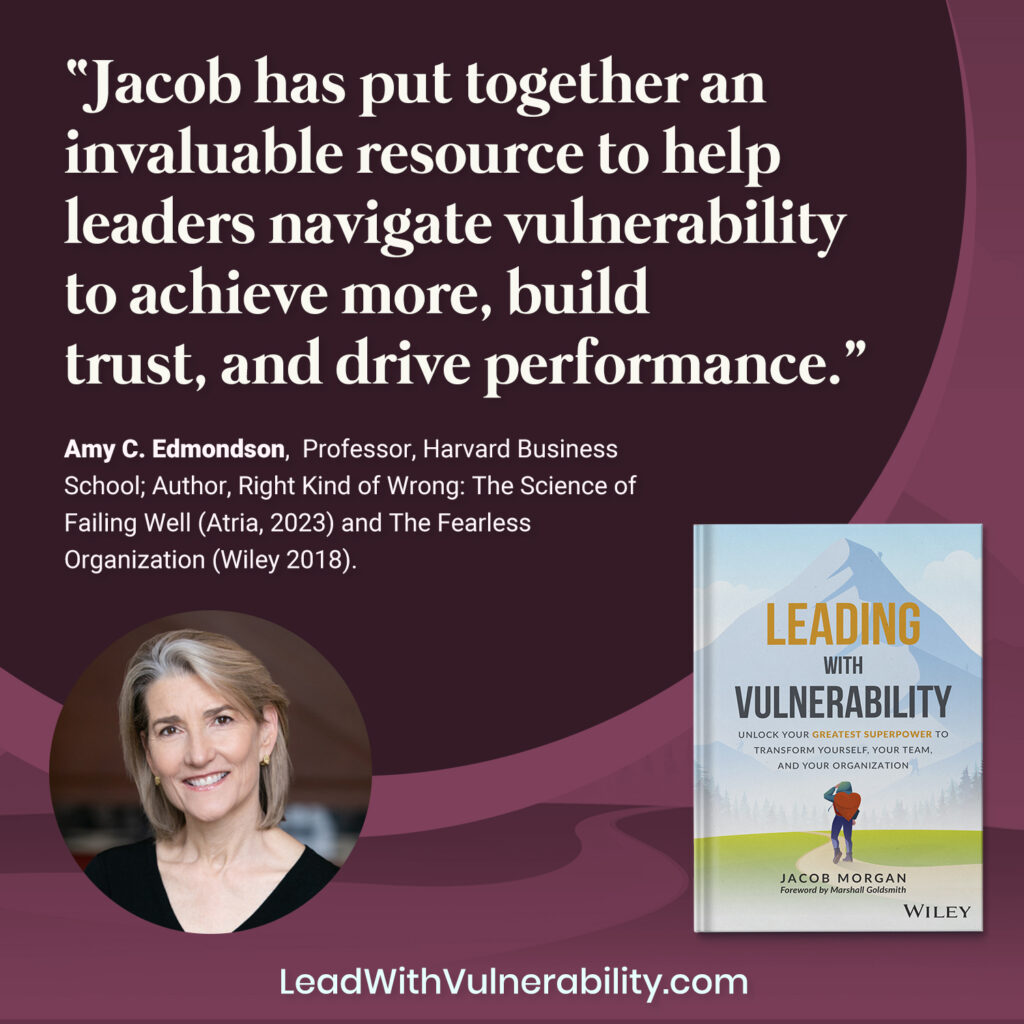 Comments