Walter Robb is the former co-CEO of Whole Foods. Back in 1978, Walter started a store called Mountain Marketplace, and in 1991 it was bought by John Mackey and it became store number 12 for Whole Foods. He currently serves on the Board of Directors for Union Square Hospitality Group, The Container Store, FoodMaven, and HeatGenie. He's also an investor, mentor, and advisor. 
Walter found his passion when reading Adelle Davis and books from other early nutritionists and that's when he started making his own bread. He knew he wanted to contribute to the world and he believed that this could be the way he would do it. And that's when he started his store. 
As Walter shares, finding your passion is an individual journey that every person has to take. And it can be tough because it is easy to feel outside pressure from parents, family, or friends around what they think you should be doing with your life, but you will never be able to be satisfied until you are doing something that you love and care about. 
Finding what you want to do in life isn't a cut and dry thing, and it may change over time, but there is joy that comes from doing what you're supposed to be doing in life. To start you have to take the time to ask yourself what is the purpose of your life and how do you want to spend your time. What are your gifts, what are you good at, what tools do you have? If you are doing something that you are not excited about, you may not be able to change your circumstance immediately, but you should be thinking about how you can move to something you can get excited about. 
There are 6 trends that are transforming leadership forever do you know what they are and are you ready for them? Download the PDF to learn what these 6 trends are and what you should be doing about each one of them. These are crucial for your leadership and career development in the future of work!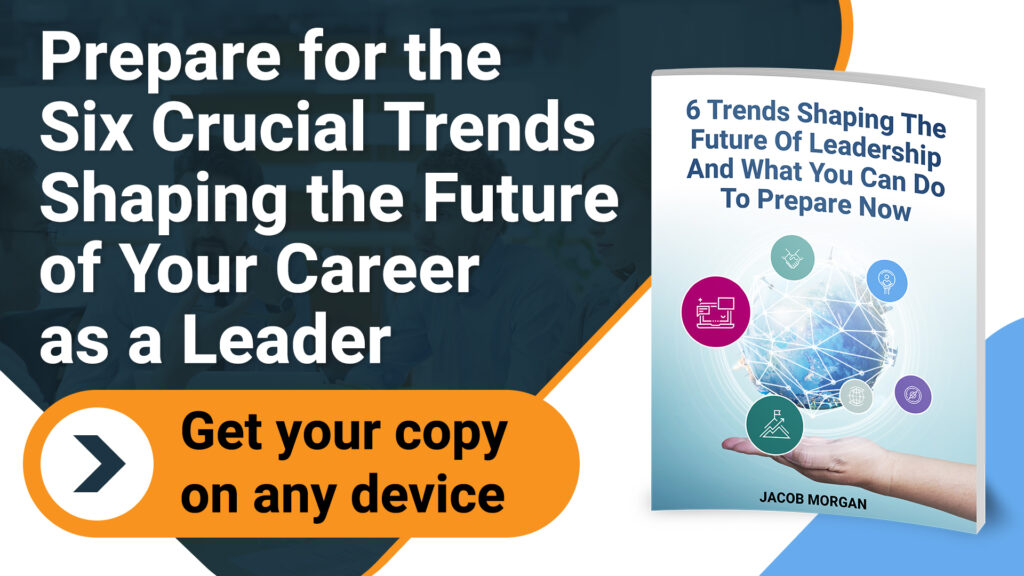 The new era of business
Walter believes that we are in a new era of what he calls "transparency, accountability, and responsibility." Customers today expect the businesses they buy from to be accountable for their behavior, responsible for their presence, and a contributory towards the greater good in some way, shape, or form. 
A lot of companies are trying to pretend to be what customers want or they think they know what customers want when they don't and therefore they stretch awkwardly in directions that make no sense or look inauthentic. But there are also a lot of companies doing it right. 
"I do think that the customer of today, these generations have a much higher expectation of how a company will show up before they will reward them with their business. And I think that's great, because, you know, it is going to take business– and all of business–to really create the changes we need to create a more sustainable future."
Businesses can be a powerful force of good for their employees, their communities, and the planet. We need the business community to lead and set examples and put these things into practice. And embracing Walter's three main points of transparency, accountability, and responsibility is critical to getting to the point where businesses can have an impact. 
Listen to the episode on Apple Podcasts, Spotify, Google Podcasts, or your favorite podcast platform.
If you want more content like this you can subscribe to my Youtube channel.
Balancing purpose and profit inside a company
As Walter shares, being the CEO of a public company there were times when there was tension between being a company with a purpose and appeasing shareholders. But he says that while shareholders do deserve their fair return, they don't deserve to dominate the purpose of the company. They are only one of the stakeholders in the success of the company. 
The purpose of your company is your Northstar that you always have to keep in your mind. Yes, you have to make a profit otherwise the company wouldn't survive and the purpose you have would be meaningless–but you have to hold both purpose and profit together and find that balance between the two. Profit and passion are not inconsistent with each other, it's all about the way that you hold them together that makes the difference. 
Profit is something you always have to be thinking about, but it shouldn't be the dominant reason the company exists. 
. . .
Whether you have 50 or 1,000 employees, Namely HR helps you maintain a great experience for the entire employee lifecycle. They offer onboarding, performance management, intuitive benefits enrollment, and much more – all on one connected platform. Learn more about making the switch to Namely by going to Namely.com today!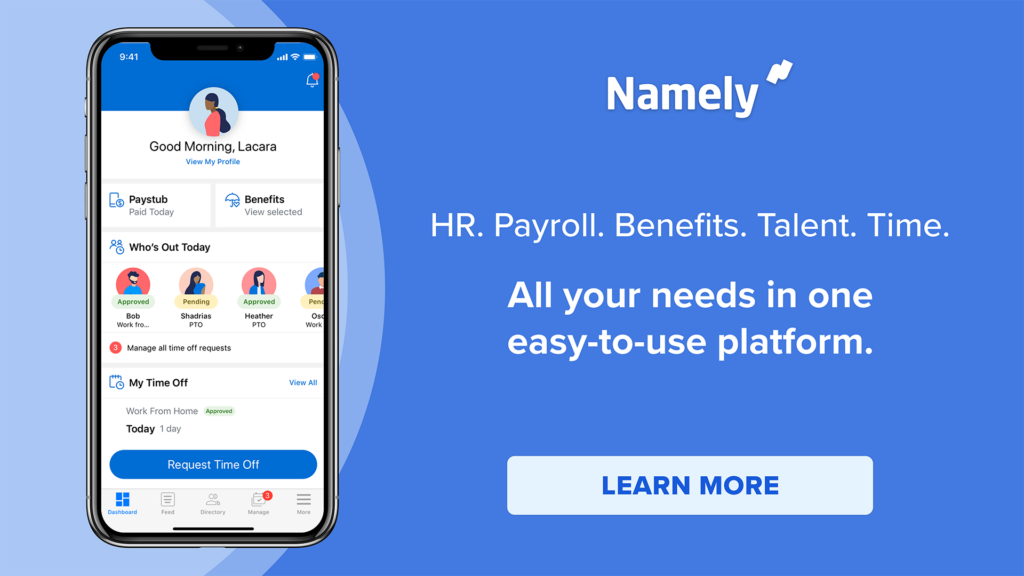 Comments