When a company has a rapid turnaround and quickly grows its employees and customers, how does HR respond and change? That was the question faced by T-Mobile after it grew its employee base by 33% and its customer base by 60% in just two years.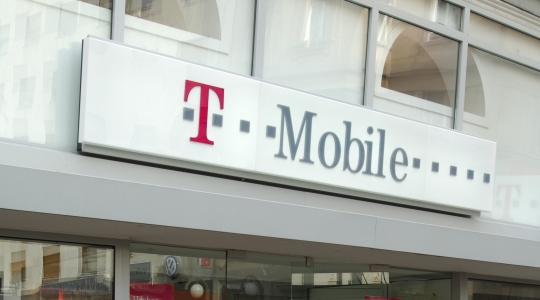 The answer, according to Ben Bratt, former VP of HR, Talent and Organization Capability, was to think about things completely differently from the ground up. As the company grew and became more innovative, the HR department realized much of what is was doing was tied to old traditions or done just for HR's sake. Instead, they began to consider what characteristics they would want if they were building an HR department entirely from scratch. They wanted something simple, efficient, and effective at matching the company culture and changing employee's lives.
T-Mobile became known as the Un-Carrier, but the title was more than just for customers—it was also how things were managed internally. The company believes its customers deserve to have an outstanding experience, so it created systems that directly address major pain points. However, for a great external experience, things also needed to change internally. Over time, almost everything at the company changed, even down to shifting its core values to be more customer and employee focused. Through the entire pivot, HR was also changing to best match the company's goals and help employees.
Instead of looking at best practices, which tend to push companies backwards and focus on the past, T-Mobile turned to four transformative HR principles as a way to take their HR initiatives to the next level to match the innovation and growth of the company.
-Be Yourself and Rock It. To reflect the company's diverse customer base in its employees, T-Mobile has to encourage employees to be authentic and to be themselves. When employees can be themselves, they are more likely to feel they can rock it and be successful. HR began viewing its role as setting the stage for employees to succeed fearless and confidently, which is good for the company and good for customers.
-Simplicity. Sometimes the hardest thing to do is to simplify because things naturally get more complicated over time. HR's role is to own the complexity and strip it out so employees can enjoy the simplicity of processes and programs to best do their jobs.
-Management Mastery. With an organization of more than 46,000 employees, T-Mobile turned to its 4,600 people managers as the secret sauce to unlocking the rest of the employees. HR focuses on investing in their managers by giving them a clear set of tools and principles to help them be incredibly successful at their jobs.
-Employee Focus. The HR department shifted its focus from things like compliance to more engagement and training to give employees the tools for success. The goal is to show employees that everyone plays a critical role in the company's success and that no one is left behind.
To put these principles into action, T-Mobile looked at the current systems that were putting a burden on employees and managers. Even a payroll or performance management system that was slightly outdated or taking just a few minutes longer than it should can have huge effects when spread throughout such a large organization. To streamline things, HR led the charge to replace most core management systems to equip managers with tools that are effective and don't add to the bureaucratic process and red tape.
T-Mobile is a great example of how HR can help drive business strategy and solve the people side of business issues. As the future of work changes and more companies find themselves rapidly changing and evolving, HR must stay transformative to provide employees the tools they need to better their lives and succeed at their jobs.
My new book, The Employee Experience Advantage (Wiley, March 2017) analyzes over 250 global organizations to understand how to create a place where people genuinely want to show up to work. Subscribe to the newsletter here
Comments