Click Here to Subscribe via iTunes
Click Here to Subscribe via RSS Feed (non-iTunes feed)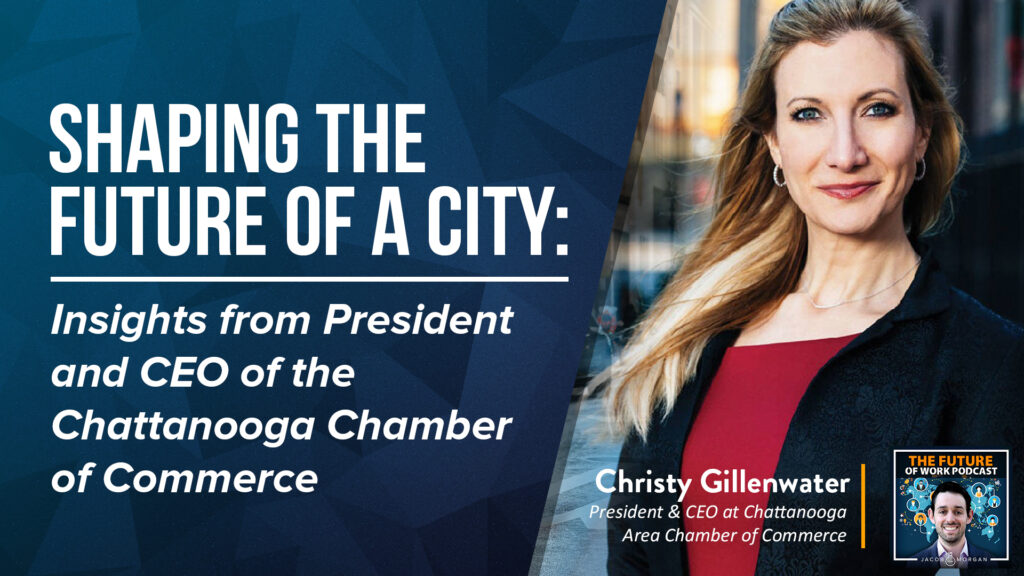 Christy Gillenwater is the President & CEO of the Chattanooga Chamber of Commerce. Christy has been in the Chamber of Commerce and Economic Development field for over 20 years, mostly in various cities throughout Indiana. She moved to Chattanooga in 2017. Chattanooga is the first city to be twice named Outside Magazine's "Best Town Ever" and it was recently ranked one of U.S. News' Best Places to Live.
What does a Chamber of Commerce actually do? Christy shares that while every chamber has differences, one of the main focuses they all share is "the economic prosperity of their geographic region, so whether that's the county, their city, or a multi-state, multi-county area, they focus on making sure that their existing businesses can grow, thrive and prosper, that those companies have the talent they need to meet existing and future customer demands. They really think about and partner with their elected leaders, and business leaders, around what does their community need to continue to grow and diversify, and build their GDP in their area."
Create Amazing Employee Experiences In Your Organization
Get started on our FREE training series!
Get Started →
One of the main focuses of the Chattanooga Chamber of Commerce is Velocity 2040, which allows the community to have a voice in the city's preparation for the future. A committee of over 50 people conducted a series of workshops and then they went out into neighborhoods and surveyed citizens. These surveys were meant to find out the priorities, hopes, and dreams of the community. From there the committee put together the Velocity 2040 report, which is what is being used to create actionable plans that bring the dreams of the community to life.
The five priorities that were pinpointed by the surveys are:
Learning–They are focused on educational excellence which means making sure students have what they need to learn and ensuring that everyone has access to good schools and good jobs.
Thriving–They are thinking about the types of jobs that are being created and doing what they can to make sure the best talent is being recruited to the local area
20 Minutes or Less–This is in reference to their new transit standard to help families and individuals overcome "time poverty"
Leadership–Making sure the community is intentionally inclusive and diverse
Collaboration–They have a new collaboration process in order to solve issues with openness, respect, participation, and a shared vision.
For each of these five areas the community is working on specific strategies that will help achieve their goals to build a better Chattanooga over the next 20 years.
Christy says individual citizens are able to make a difference in their cities. She encourages everyone to reach out to and engage with their chamber members. "I would say call your elected officials. Call your city council member. If you have county commissioners, or a county mayor, reach out to them. How can I help? Call your state legislators if there's something you're passionate about, and figure out how to volunteer, how to get engaged. Call your United Way."
What You Will Learn In This Episode:

What a Chamber of Commerce actually does
Some of the big trends Christy is paying attention to when thinking about how the workforce is changing and how it's impacting citizens
A look at some of the initiatives the city of Chattanooga has going on, including Velocity 2040
Christy's view of the future of jobs and AI and automation
What Christy believes the city of the future looks like
What citizens can do to help shape their own city
What role business plays in the future of cities
Links From The Episode:

Velocity 2040 Information
Chattanooga Chamber of Commerce
Comments