Click Here to Subscribe via iTunes
Click Here to Subscribe via RSS Feed (non-iTunes feed)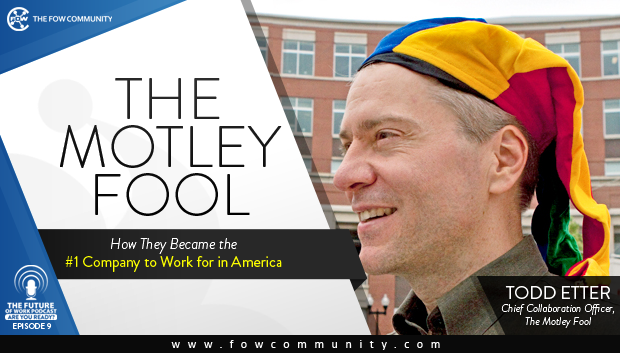 The one stat you need to know
"According to a new report by the Conference Board, the New York-based nonprofit research group, some 54.6% liked their physical environment in 1987 versus 56.4% today, and 54.7% liked their equipment in 1987, compared to less than a percentage point more today, 55.2%. The report's authors speculate that the increase in telecommuting offers a partial explanation, as people prefer working at home to being in the office and employers are responding by rethinking and improving equipment and workspaces." – Forbes by Susan Adams
What this episode is about and why you should care
Imagine if you walked into a financial firm looking for investment advice, and suddenly, you see this person, wearing shorts coming to greet you. Would you be interested in working with him/her? I'm sure a lot of people would find this a bit shocking. Financial firms are seen as conservative, buttoned up, and suit-and-tie organizations.
On the other end of the spectrum, as an employee, have you ever thought of going to an office whenever you just feel like it with your casual clothes on, doing on-site yoga or meditation, getting a haircut or a massage, or playing with Nerf guns? Many people would think that these are silly things that can't really make an impact on employee engagement or culture.
To learn more about how an organization is challenging convention and traditional stereotypes of having a conservative workplace I talked to Todd Etter, Chief Collaboration Officer of The Motley Fool. The Motley Fool is a web-based company designed to help people manage their financial life. In 2014 The Motley Fool was ranked by Glass Door as the #1 company in America to work for based on their size.
What you will learn in this episode
In depth look at The Motley Fool's core values – collaborative, innovative, fun, honest, competitive, and motley.
How these core values are ingrained in how employees work.
What it's like to work at The Motley Fool
Perks and incentives working in a very unique organization. How these benefits were created.
Schedules of employees – Do they have to come to the office, or can they work anytime, anywhere?
How the company uses games for business activities like meetings and annual reports.
Privacy and security – How open is The Motley Fool with information within the organization?
Tangible results of working "the Motley way" – Are these things meaningful or silly?
What can medium-sized or larger organizations learn from what The Motley Fool is doing?
Advice for other companies wanting to change their corporate culture, or to be able to do what The Motley Fool is doing.
Role of management in creating this kind of desirable place to work
How Motley Fool balances and structures its organizational chart.
Overview of two Motley Fool's programs – Pick Your Own Device (PYOD), and internal recognition and rewards program, You Earned It.
Turnover or retention rate in the company. Are people more productive?
Advice for managers, employees, and companies on what they should be doing, and what they should be thinking about.
Links from the episode:
Comments