When the pandemic began, like everyone else, I panicked. Not only was I concerned about safety but also my career. My wife and I are both authors and speakers and we make a living sharing our ideas and messages on stages around the world…or at least we did.
For the past few years, I've been giving my keynotes while staring into a little red camera light, not being able to see faces, observe body language, or hear audience reactions. I've done lots of camera work throughout my career but giving only virtual keynotes for years was certainly a different experience. It made me wonder though, what if this pandemic happened ten or twenty years ago before we had so many advances in technology? How would I have been able to make a living if I wasn't able to give virtual talks? What's more, can you imagine the impact that the pandemic would have had on business around the world if we didn't have the tools and technologies we have now? I believe things would have been far more disastrous had it not been for technology that still allowed us to collaborate, talk to customers, brainstorm ideas, share information, and keep things moving. For many years I have said that technology is the central nervous system for any organization and that has never been truer than now.
Technology actually makes up 30% of the overall employee experience with culture (40%) and space (30%) comprising the other two environments. But when it comes to technology, what is it that employees care about most? The answer is ACE, which stands for: available to anyone, consumer-grade technology, and employee needs vs. business requirements.
Available to everyone
Remember the good ol' days when your company had the luxury of piloting a new technology for six months, collecting data for another few months, coming up with an action plan for months after that, and then deciding on a broader roll-out? It would often take more than two years to give employees the right tools they needed to get their jobs done! With the pandemic we saw organizations do in a few weeks what it used to take a few years to complete.
Organizations were forced to make tools and technologies available to all of their employees as quickly as possible. Gone are the days of multi-year test projects and pilot programs when it comes to enabling and empowering employees to work effectively and efficiently. Today, weeks and months wasted by not connecting people and information together can have terrible consequences for the business.
The dramatic rise in a flexible work model is also creating the need for more hybrid technology systems that can keep up with the accelerated and increasingly digitized pace of work. As employees split their time between the physical and remote office—wherever that is—even everyday operations like spend management need a refresh. In fact, a recent study by the SAP Concur organization showed 93% of business travelers say that their company leadership could have better prepared during the past year for new and different business expenses likely to be submitted in 2022.
In the case of spend management, this creates the need for more nuanced budget discussions, policies and, above all, accessible tools to empower employees—tools that address the changing categories of expenses that employees will now incur, and companies can or can't accommodate, to run a business efficiently and responsibly.
Consumer-grade technology
Think about the tools and technologies you use at work. Are they so beautiful, so useful, and so valuable that you would consider using something similar in your personal life if it existed? I'm willing to bet the answer to that is "no." But why?
Why do the technologies we use at work make us feel like we are being transported back to the '80s and '90s? If we have platforms that we use in our personal lives that are so functional and easy to use, why shouldn't we expect to have the same types of tools at work?
For decades we have talked about enterprise-grade platforms that have now become synonymous with outdated, clunky, and difficult to use. Do you want to use something like this? Neither do your employees! Consumer-grade technology is about emulating the ease of use and functionality of the tools we use in our personal lives at work.
The new world of work, categorized by flexibility, has blurred the lines between work and our personal lives. Take business travel as an example. Employers aren't just working from planes or conference rooms. A recent study by the SAP Concur organization revealed coffee shops, hotel lobbies, waiting rooms, restrooms and even pools as newer workspaces. The rise in unconventional workspaces means employees can work and be productive from anywhere—so long as their tools can match with flexibility and scalability. Consumer-grade technology is no longer a nice-to-have, it's a necessity as workplaces adapt to the future of work.
Employee needs vs. business requirements
Picking the right technologies used to be a matter of IT teams putting together a checklist and then picking the technology that best matched those requirements at the lowest cost. In other words, it was focused on the requirements of the business. But when employees actually started using the technologies, they realized that they are not intuitive, they look and feel dated, and they are so time-consuming that they'd rather not use them. So, what about the needs of the employees?
We have long neglected this very basic yet crucial aspect of technology deployment, and that is understanding why employees need certain technologies and how they are actually going to use them. This means there is a tremendous opportunity for line of business owners, HR, and IT teams to work closer together to deliver something that employees need that also meets business requirements. For example, business travelers would like to see their company invest in adding or updating apps with real-time travel updates and booking (46%) and tools for quicker expense reimbursement (43%) this year
Now is the time for organizations around the world to look at the experiences they are creating for their employees in the new world of work. Travel and expense management are great examples of how much the workplace is changing. Workers are using hybrid workspaces on business trips and spending corporate dollars across these hybrid environments—and technology needs to keep pace.
By following this simple ACE acronym, organizations can at least ensure that, when it comes to technology, they are giving their employees everything they need and want to be productive and engaged.
Learn how your organization can modernize travel, expense, and invoice management with SAP Concur solutions here and here….
This article is sponsored by SAP Concur.
As a new cohort of workers enters the hybrid workforce, they wield immense power in shaping the next era of work during a time of ongoing change. SAP Concur solutions help companies reinvent travel, expense, and invoice management by simplifying everyday processes and creating better experiences across organizations. Learn more about SAP Concur travel, expense, and invoice solutions at www.concur.com.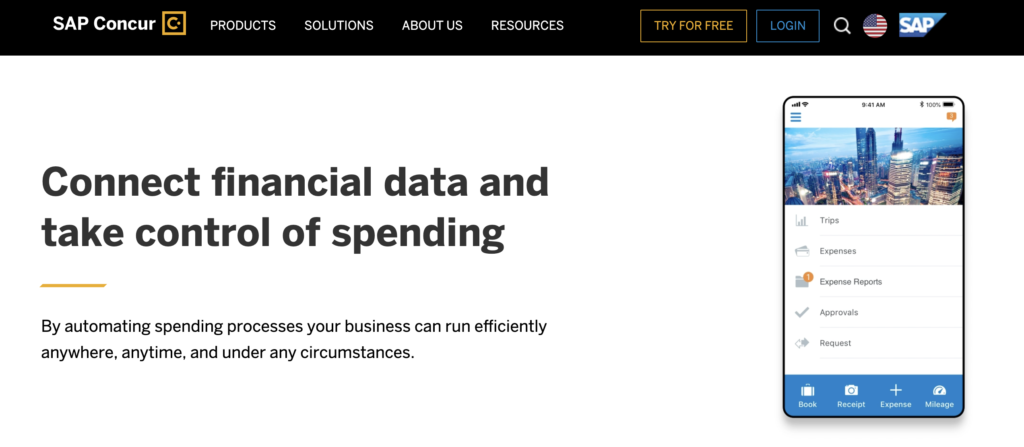 Comments