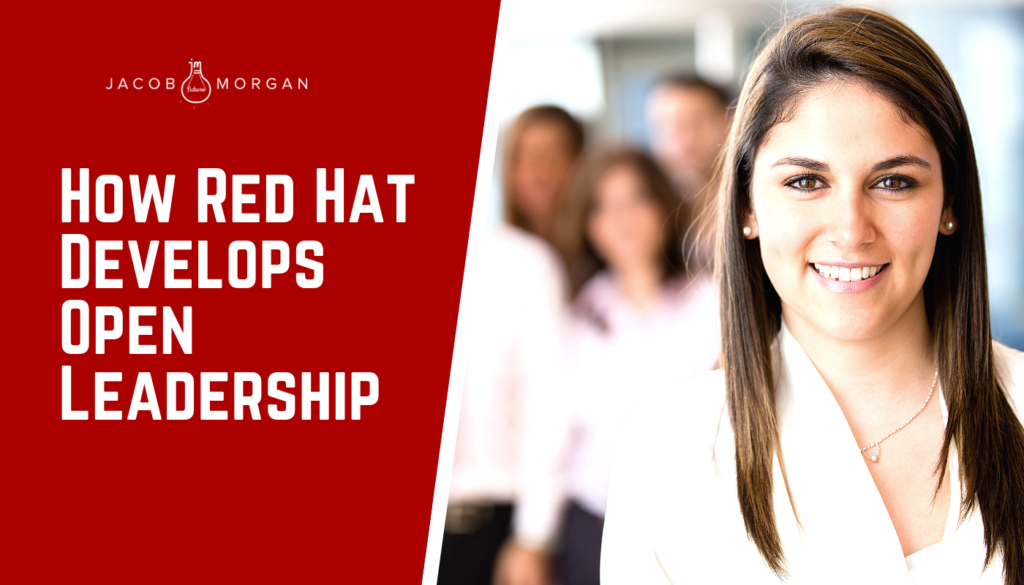 Not every employee is a manager, but every employee is expected to be a leader. That's the mentality at open-source software company Red Hat as it pioneers the concept of open leadership.
Under open leadership, everyone can be a leader by believing in the community and working to get the best out of every person. DeLisa Alexander, Red Hat's Chief People Officer, says that every manager needs to be a leader, but not every leader needs to be a people manager. Some employees are thought leaders, while others are technical or project leaders. The common theme is that they try to get the best out of the people around them.
The concept of open leadership has been in the works for years. Red Hat executives realized early on that successful leaders and employees didn't demonstrate the typical leadership behaviors for a traditional hierarchal organization. For years, the company has been studying what makes someone a great leader and trying to identify common traits.
Create Amazing Employee Experiences In Your Organization
Get started on our FREE training series!
Get Started →
Being an open leader has nothing to do with a person's job title and everything to do with their ability to influence. Leaders have a growth mindset and work to bring out everyone's unique strengths. As Alexander says, open leaders believe everyone has untapped potential and work to create the conditions where people can stretch themselves and grow.
Red Hat includes all 13,000 employees on an email list where anyone can say anything and expect a response. When the HR department announced a new benefit and some employees weren't happy, they were able to voice their concern and start a conversation about adjusting the benefit to something that would work for everyone.
A few years ago, Red Hat started trying to articulate the purpose or why of the company. Why is Red Hat here? To get everyone on board, Alexander and her team invited all employees to share a time when they were proud to be part of Red Hat. In all, more than 2,400 stories were submitted. The HR team sorted the stories by theme and found that certain departments connected more with certain themes. They then tasked each function to create a statement of purpose for their group. In the end, it took a year and lots of engagement to boil it down to the statement of "We're here because we believe open unlocks the world's potential." The statement resonates with all employees because they played a role in its development and because it showcases open leadership.
In a way, open leadership also allows each person to live their potential. By encouraging the best of everyone and creating an environment where everyone is welcome and encouraged to share with and motivate others, Red Hat has created a unique culture of growth and progress.
Get my free training series to create powerful Employee Experiences in your organization.
Comments