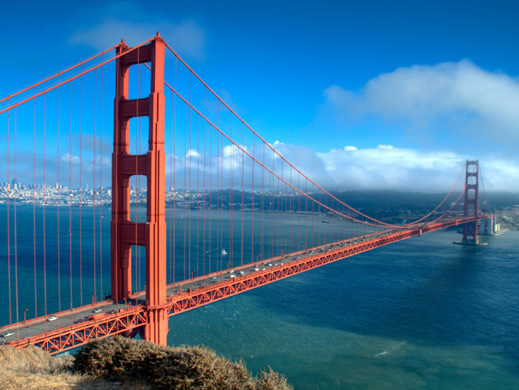 Before you read on, take a guess at how much you think you need to make annually in San Francisco…now proceed.
I moved to San Francisco over a year ago and before I moved people kept telling me that you needed to make at least 60k to life in the city, nothing could be farther from the truth.  I'm not talking about being able to barely eek by while eating at fast food restaurants and using the stove as a heater.  I'm talking about living a completely normal life in the city.
You will always hear how good, bad, expensive, or cheap something is but you never really know until you actually find out for yourself first hand.
In order to help I decided to write out my expenses so you can see exactly how much goes into living in one of the world's most desirable cities.
Rent $1,150/month
Utilities $150/month
Gym $24/month
Food $400/month
Health insurance $89/month
Phone $70/month
Miscellaneous $117/month
The total after everything comes to $2000/month and oftentimes my expenses are less.  The amount I budget for food oftentimes includes going out to eat, bars, and clubs.
The total amount I spend annually is $24,000 (and oftentimes under).  This means that you can live comfortably in San Francisco making an annual salary of just over $30,000, around half of what I was told I needed to make to live in San Francisco.
It's easy to spend 3-4/month living in the city, but there's no need for that.  The key is to just set a budget for yourself and to stick to it.
So there you have it, you can live in San Francisco on an annual salary of just over $30k.