Click Here to Subscribe via iTunes
Click Here to Subscribe via RSS Feed (non-iTunes feed)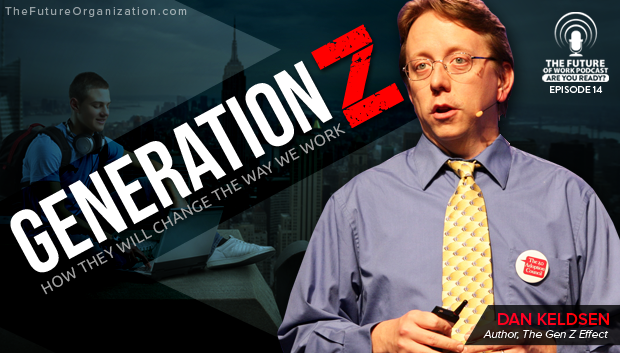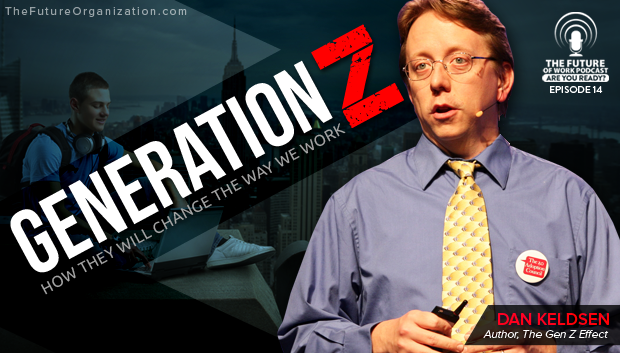 The one stat you need to know
Born between 1994 and 2000, Generation Z is poised to enter the workforce in the coming years.
What this episode is about and why you should care
Millennials, Gen X, Boomers, and now…Gen Z? This week, I speak to Dan Keldsen, co-author of The Gen Z Effect to understand what this new group of workers looks like, how they will work, and what they expect. But before you start to smack your head against the wall wondering how you're going to deal with a new generation it's important to understand that Dan makes a strong distinction that Gen Z isn't a generational thing, it's a "behavior thing." To understand what that means and how exactly Gen Z is impacting the workforce you can listen to the podcast. Below.
What you will learn in this episode
What are the differences between Gen X and Gen Z?
What behaviors do Gen Z workers show?
Who is considered to Gen Z?
How is job stability affected?
How does technology effect Gen Z
What are the six forces impacting and shaping Gen Z?
What impact will Gen Z have on the workplace?
What should managers be thinking about with regards to Gen Z employees?
Links from the episode
Comments