What matters more: money or purpose?
For a staggering amount of people, the answer is purpose. 9 out of 10 employees will trade money for meaning at work.
For these employees, it's not just about getting a paycheck. It's about making a difference and doing work that impacts their community and the world.
And with the demand for meaningful work increasing, the best way to attract and retain top talent is to create purpose and meaning at work. Employees will walk away from jobs if they can't see the larger purpose.
Creating purpose and meaning for employees starts with leaders. Before you can help others find their meaning, you need to identify your own purpose and meaning. You have to look outside the office walls and deliver an excellent experience for employees and customers.
Why do you do what you do? What impact does it have?
I've spent years researching employee experience and leadership and interviewing the world's top business leaders. I've distilled the best insights and resources into a single worksheet to help leaders find purpose and meaning and transform their organizations.
In this worksheet, I share research, insights from top leaders, and action items on how you can find your purpose and meaning at work and help others do the same. These aren't just high-level concepts but real, actionable steps you can take today to find your purpose and meaning and transform your organization.
This interactive worksheet is designed to instantly impact how you think about work and your organization's culture. You'll get tools and self-assessments that apply to leaders in all types of organizations.
You'll learn things like:
The difference between your job, impact, purpose, and meaning
How to track and improve your impact
Traits of purpose-driven and caring leaders
How to help employees discover their purpose and meaning
If you want to future-proof your company with the best workplace practices and people in our rapidly changing world, delivering purpose and meaning is a must.
Click here to learn more and download this amazing resource for less than $10.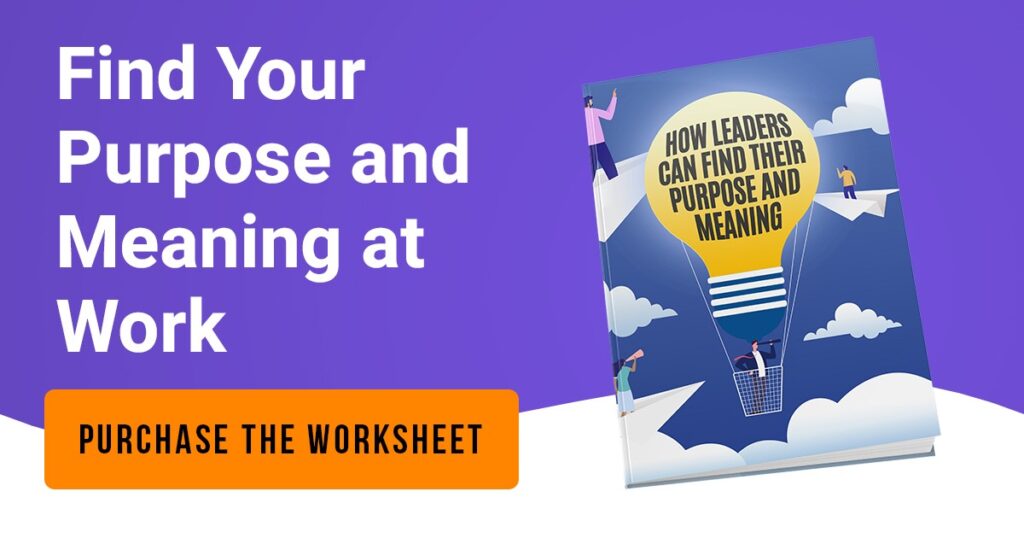 Comments