Want to be a great leader? Start by becoming a great learner.
Successful leaders are learning machines—they are continually discovering new things, finding new ideas, and testing new ways of thinking and doing things. In this rapidly changing world of work, leaders can't stay stagnant. They have to lead the charge for continual learning. Learning machines are more than just learners—they are doers who put their learning into action.
Becoming a learning machine not only sets you up for continual growth and progress, but it also sets the example for your team to do the same.
Ryan Hawk, host of the popular podcast The Learning Leader Show, created a four-part framework to be a learning machine on a daily basis:
Learn. Constantly read articles and books, talk to people and mentors, listen to podcasts, and find new information and ideas. Be open to feedback and new ways of doing things.
Test. Find a great idea and see if it works. Put your learning into action—this is what separates a learning machine from someone who just learns but doesn't act.
Reflect. Look back on the process and results. Ask for feedback and listen to what people say. Decide if you should keep going or let it go.
Teach. Share your experience with others to solidify what you've taken and tested out. Nothing creates more clarity of thought than writing and sharing with others. Use teaching as a way to reinforce your learning.
True learning machines follow these steps every day with both big and small ideas. This framework can be applied for something small like adopting a new habit or changing how you start meetings or something big like overhauling your entire schedule. Learning machines aim to continually improve and help others around them do the same.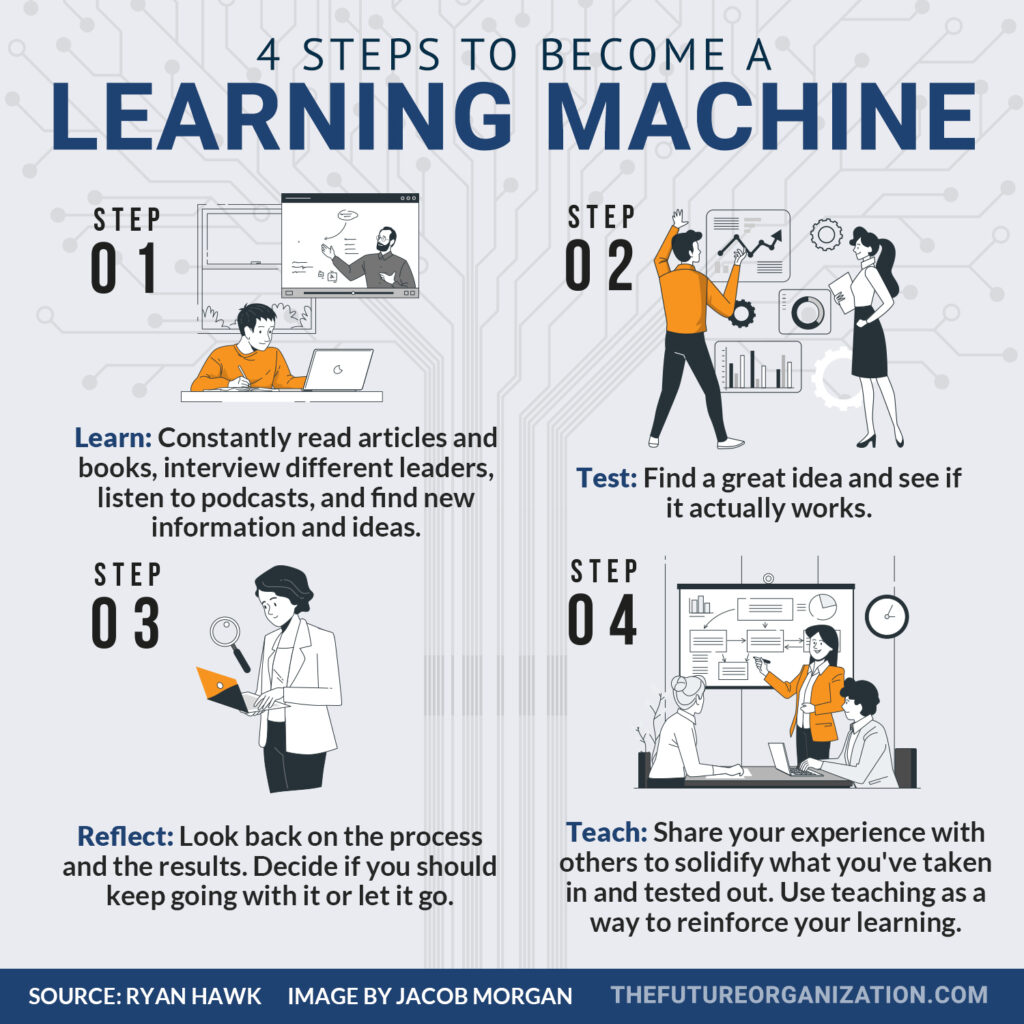 . . .
There are 6 trends that are transforming leadership forever do you know what they are and are you ready for them? Download the PDF to learn what these 6 trends are and what you should be doing about each one of them. These are crucial for your leadership and career development in the future of work!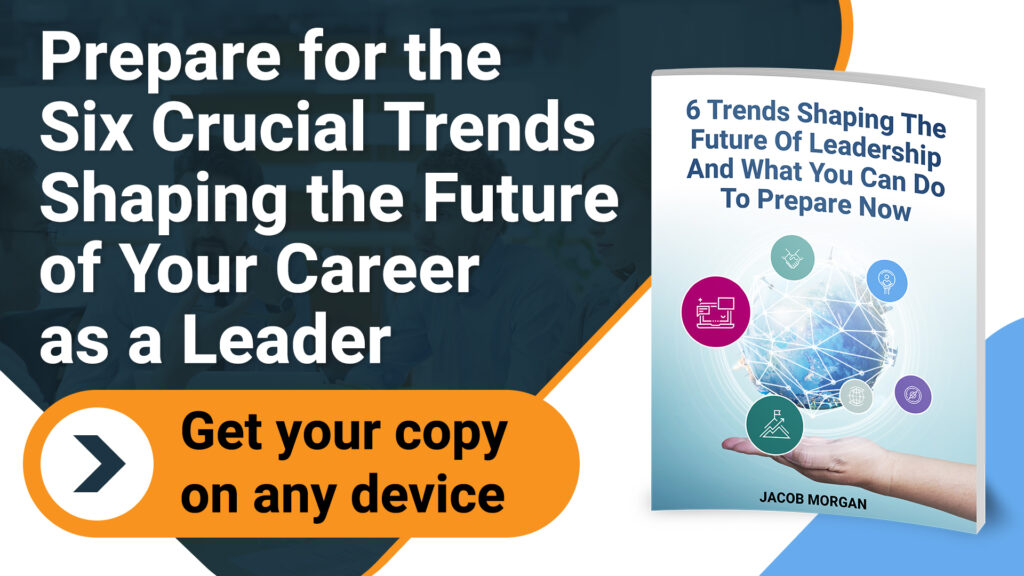 Comments