As a leader, do you welcome feedback or hide from it? Your attitude toward being challenged impacts the entire company.
Peyman Kargar is president of INFINITI, Nissan Motor Corporation. He says a key responsibility of leaders is to be inclusive and value different opinions, backgrounds, and perspectives to get the maximum for the company and to develop and inspire employees.
Top-down leadership isn't effective, and leading solely by authority doesn't work. Employees can leave when they don't feel valued in their effort or opinions. Every employee at INFINITI, no matter their role or seniority, is important and has a role to play. But for Peyman, those aren't just words. He backs up that notion by inviting any employee, even the newest entry-level recruit, to challenge him and tell him when they disagree.
Inviting challenges and honest employee feedback has long been a hallmark of Peyman's leadership. Ten years ago, Peyman was harsh to employees in a meeting as he set the expectations and said they could leave if they didn't agree with how he did things. Afterward, an employee approached him to say that he didn't handle the meeting well and that it came across like he didn't care about employees. Peyman didn't realize how his message could be perceived and realized there had been a better way to get his point across. Even a decade later, he regularly thinks about that experience and feedback as he meets with employees.
That honest feedback made Peyman a better leader and is part of the reason he doesn't just accept challenges—he welcomes them.
——————————————
Cornerstone combines best-in-class learning with growth-centric talent capabilities and the power of AI to make talent leaders champions of engagement, growth, and transformation. Learn more about how Cornerstone TXP can help you build your future-ready workforce at www.csod.com.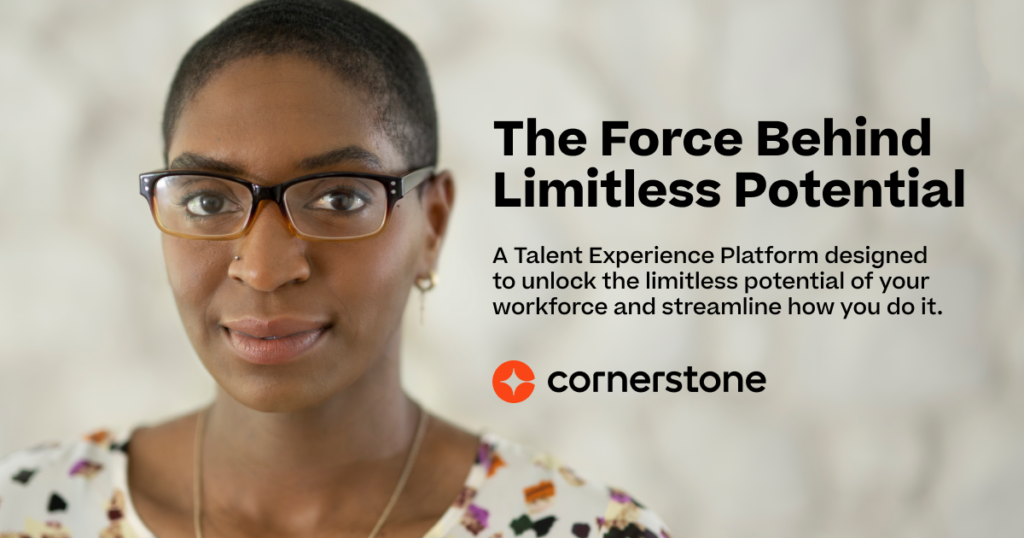 Every two weeks, Peyman sits down with eight employees from various positions in the company for a free discussion. There's no agenda, just a chance for employees to ask questions, make suggestions, and work through personal and professional challenges together. Peyman views his responsibility in that meeting as creating an environment where people can share their true opinions. He isn't there to tell people what they can or can't say or to squish their ideas. He is there to listen to feedback and make sure he is making the best decisions for the company.
Peyman also regularly gathers his management team for an open discussion about what can be improved. They know their job is to challenge him and tell him when things could be improved or done differently. That spirit of transparency spreads throughout the rest of the company, even to the groups of employees that meet every Friday afternoon to share new ideas, brainstorm, and make suggestions for improvement in various departments. When the leader sets the example of honest feedback, employees follow suit and collaborate in healthy, inclusive ways.
Peyman's willingness to be challenged and not only listen to feedback but welcome and respond to it allows a variety of voices to be heard at INFINITI. Instead of running from feedback, Peyman shows that authentic leaders embrace challenges and the chance to improve.
Listen to the episode on Apple Podcasts, Spotify, Google Podcasts, or your favorite podcast platform.
If you want more content like this you can subscribe to my Youtube channel.
——————————————
In case you missed it, I launched a subscription version of my podcast. Get ad-free listening, early access to new episodes and bonus episodes with the subscription version of the show The Future of Work Plus. To start it will only be available on Apple Podcasts and it will cost $4.99/month or $49.99/year, which is the equivalent to the cost of a cup of coffee.
Fast-track your path to leadership success with The Future of Work Plus. I can't wait for you to hear all the content we have in store!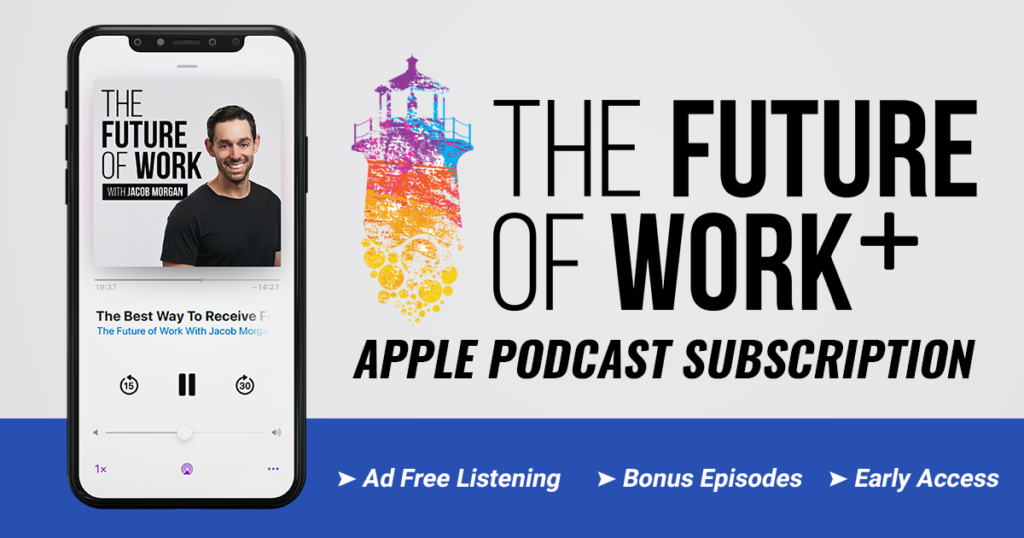 Comments