What kind of leader are you?
Knowing your leadership style can help you hone in on the required skills and strengthen your natural talents.
Author Manfred Kets de Vries created what he calls the 8 archetypes of leadership. He says these recurring patterns of behavior influence a leader's effectiveness. When a leader's archetype and role or context in an organization aren't aligned, it can cause disorganization and failure.
So, where do you fall in the leadership archetypes? Understanding your approach to leadership and why you do what you do, as well as the archetypes of other people, can help you improve and create efficient and cohesive teams.
Here are the 8 archetypes of leaders:
The Strategist: You provide vision, strategic direction, and outside-the-box thinking, like a chess player.
The Change Catalyst: You thrive in messy situations that you can fix but get bored when things are calm.
The Transactor: You thrive on negotiations and deal-making and are skilled at identifying and tackling new opportunities.
The Builder: You dream of creating something and have the talent and determination to make your dreams come true.
The Innovator: You are a creative idea generator. You possess a great capacity to solve extremely difficult problems.
The Processor: You like organizations to run smoothly, like a well-oiled machine. You are very effective at setting up structures and systems.
The Coach: You know how to get the best out of people and create a high-performance culture.
The Communicator: You are a great influence and significantly impact people and your surroundings.
Every leader is different, and that's ok! Knowing your natural tendencies and the archetypes of people around you can help build a supportive culture and help you succeed as a leader.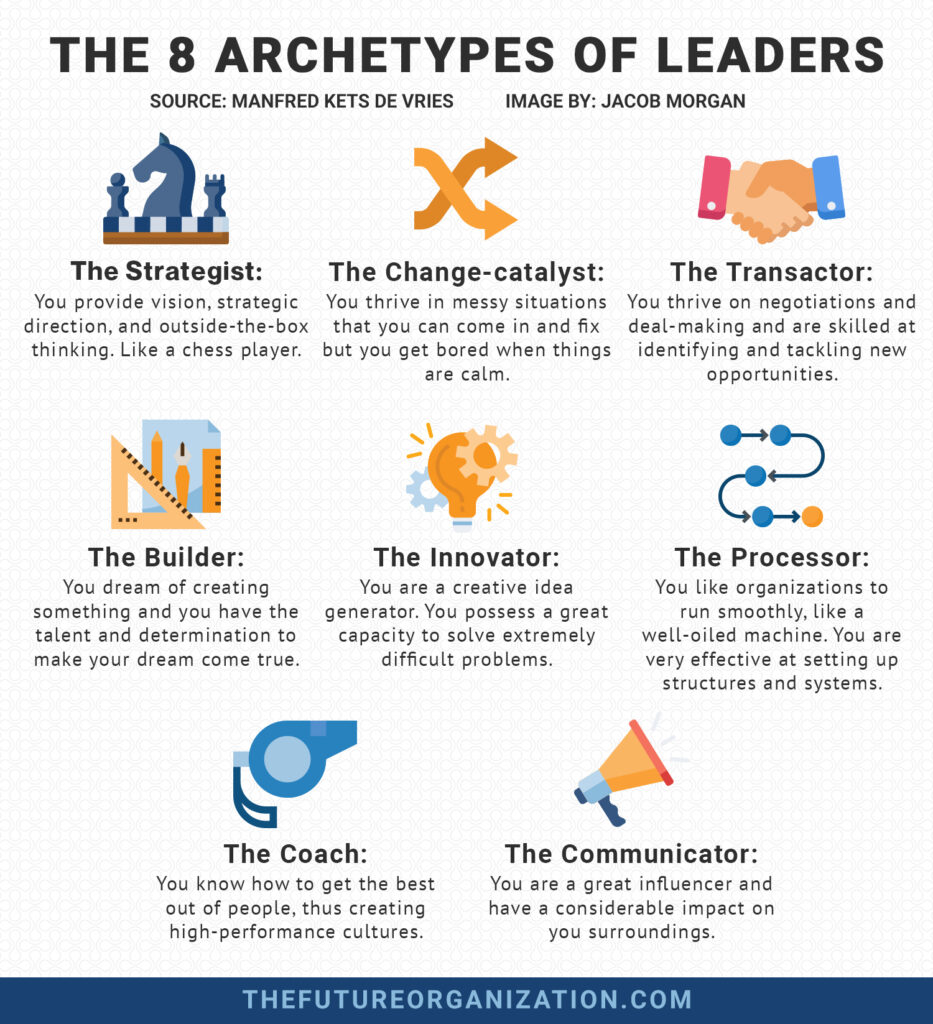 ————————————
Over the last 15 years, I've had the privilege of speaking and working with some of the world's top leaders. Here are 15 of the best leadership lessons that I learned from the CEOs of organizations like Netflix, Honeywell, Volvo, Best Buy, The Home Depot, and others. I hope they inspire you and give you things you can try in your work and life. Get the PDF here.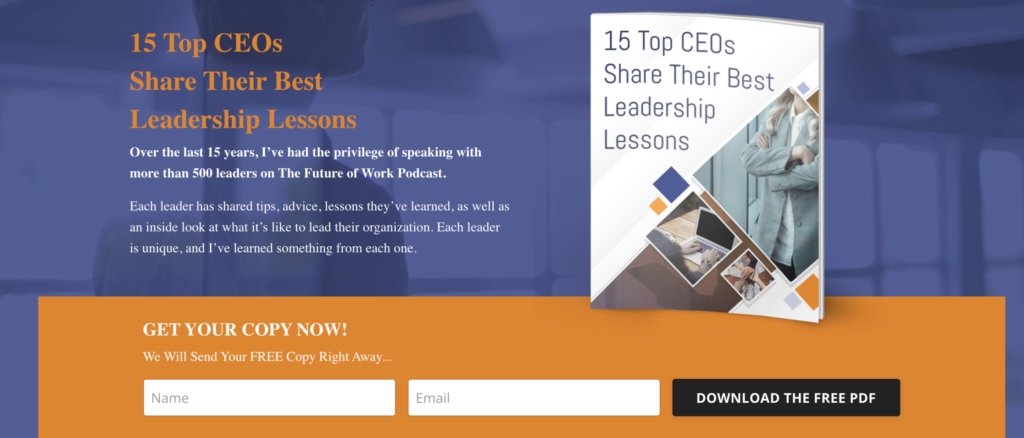 Comments