As CEO of Epicor Software Corp., Steve Murphy brings more than 20 years of technology industry executive management experience. With 4,300 employees and an international client base, the company makes and sells industry-specific software focused on the supply chain. Steve is responsible for providing long-term strategic vision, optimizing customer experience and delivering innovative products, services and support that drive business growth. Prior to joining Epicor, Steve served as president of OpenText, a $2 billion global leader in enterprise information management. He has also held a number of key roles at Oracle, Sun Microsystems, Manugistics, Accenture and Procter & Gamble. Steve holds an MBA from Harvard Business School and a Bachelor of Science in Mechanical Engineering from University of California, Davis.
About the path on which Steve first started out – and influences that shaped him
Steve attributes 70%-80% of success to his experience and observations growing up in a rural area of Northern California, one of five children in a middle-class. Not only did he start tinkering with machines and developing a mechanical aptitude, he was also exposed early to the role money can play in quality of life, which motivated him to start working odd jobs as soon as he was old enough. He wound up with a degree in engineering and an early encounter with the CEO of Proctor & Gamble, where Steve was working his way through the ranks, planted the seed of what eventually became a decision to supplement his technical education with a degree from Harvard Business School. "The education helps. But certain behaviors and characteristics imprint at a very young age that I think really help with being successful," says Steve. College and advanced degrees opened doors to the highest corporate reaches, which he might not otherwise have broken through, so it was certainly an added advantage. But currently two among Steve's senior staff never finished college and are still top performers. "(There are) people out there who are very scrappy, talented and clever and … able to create alternative means for themselves to become successful besides just going to school," he says. "I actually think it's awesome to find that talent outside of a traditional talent pool."
About measuring for success based on outcomes.
When assessing talent, Steve looks for people who understand that success is about results and not activity. Working hard is a given, but ultimately can't be deemed a success if it yields little in the way of return. "That's a lesson a lot of people never learn. (They think), 'If I'm working hard enough or I'm doing enough or I'm busy enough, that should be enough to be promoted,' " says Steve. But that's not the case. It's about working smart and generating outcomes, whatever the end goal. "It takes a bit of courage to accept that," says Steve. "It's a tough reckoning when you finally realize … that's the reality of business." However, once that reckoning occurs, the focus shifts and success follows. Whatever the path, Steve says it all counts. "The best indicator of someone's ability to succeed in business is just the sheer breadth and depth of jobs they've had in the past," he says. It's also the best way to discern what you like and dislike, have aptitude for or weakness to overcome. "Once you find that, you're probably unstoppable."
How times have changed – and haven't – in terms of corporate culture.
Starting out 30 years ago in a traditional corporate structure like Proctor & Gamble lots of travel for meetings was an unavoidable, costly and time-consuming standard business practice. Over time there was some pushback, but it took pandemic to accelerate the mass adoption of virtualization. Technology has had transformational impacts in terms accomplishing work – even highly technical work – remotely. That said, Steve is old school when it comes to cementing relationships. He believes meeting in person initially sets the stage for effective online collaboration in the long term. People who want "to grow their careers, develop their network, find people that will invest in them" should plan to be in the office at least three days a week, minimally. Human relationships built on face-to-face and trust are key. The 90s were still a time of primarily white male leadership, so the complexion of Steve's early workplace environments and bosses would likely be different today. In particular the software sector seems to have fostered more diversity, says Steve, and overall the style of work today has evolved away from the more command-and-control, ex-military mindset that was for many years prevalent in corporate culture. Current managerial approaches tend to be more collaborative, which Steve believes is good for business. "If you really take the time to treat your employees respectfully, you're much more likely to have a happier employee who wants to stick around and give it their all," says Steve.
—————————
The #1 challenge for organizations right now is how to attract and retain talent. Organizations are stuck in old ways of thinking about work and they are struggling! In my new PDF, I outline 7 ways the workforce is changing and what you and your organization need to do to adapt. The Great Resignation is The Great Opportunity if you are willing to take action! Click here to download the PDF.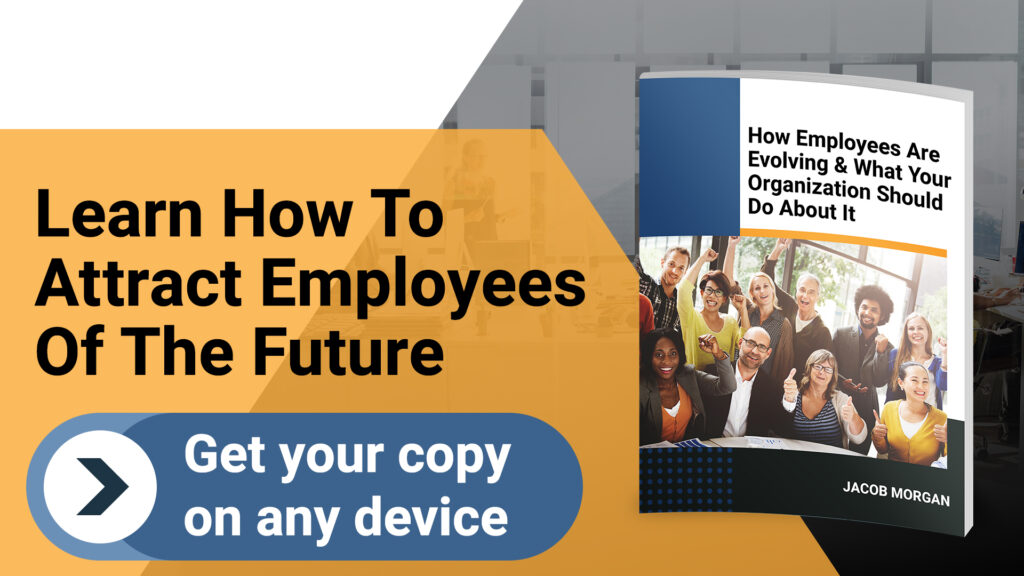 Why Steve's first boss was – and still remains – a powerful leadership example.
In his first engineering job at Proctor & Gamble, Steve was fortunate to work for a boss who had a high IQ and – even better – a high EQ. He had an innate style that was emotionally available and communicative. "If he was mad, he would tell you he's mad …" but he was also candid about the worries and concerns that are often masked by anger. All too often, says Steve, bosses think they have to maintain a stern and unwavering front "because you don't want to show anybody that you're worried about anything, concerned that it's a sign of weakness." But in fact, he believes, it's exactly the opposite. "It's a sign of strength to actually show your true emotions to people. They respect it when they see it." The trust Steve saw his first boss engender in others has shaped his own leadership style ever since. "Being vulnerable is a bit nerve-wracking, but at the same time it's not a sign of weakness" when in fact most everyone meets that honesty with respect and solidarity. To be clear, Steve's not advocating for oversharing or excessive emoting. There is a balance that must be struck and clearly delineates the difference between kindness and weakness. Authenticity requires strength. "You'll have a lot more capacity to be tough when you need to be if you haven't been faking everything else," he says. "It's just one of those things you have to try for yourself. Take the risk."
About degrees of vulnerability in the workplace.
Whether turning around Epicor, which was in decline with low morale when Steve arrived five years ago, or stepping up to take ownership of a mistake (which every executive is destined to make at one time or another), Steve believes there are decisions to be made about degrees of transparency. He finds it most liberating just to be honest, whether around internal corporate challenges that require the team to step up or admitting that what seemed like a good decision turned out badly and has to be rectified. When an acquisition went south on Steve's watch, he faced his board and made his case in a straightforward way. He lobbied for his judgment but was also able to have an honest conversation without being defensive "and people respect that." Vulnerability in this regard can be correlated to competence, says Steve. "I think that the more competent you are, the more likely you'll be okay with being vulnerable because you feel confidence." And that also provides latitude to ask for help with areas in which core skills sets are lacking. "Most people want to help and are willing to help," says Steve. It's also true, of course, that if you demonstrate that you're not up to a job, perpetually asking for help is not going to cut it. "People know the truth when they hear it."
Given a choice between yelling and crying at work? Steve would choose …
A decade ago, you might have heard Steve lose his temper – a fact of which he isn't proud. But at this point in his career, he'd much rather cry than scream on the job. Why? He realized in his early 40s that it's simply inappropriate to raise your voice. It's destructive, indulgent and leaves you feeling crappy. And, bottom line: "It's just not fair. If you come to that realization, as a leader, you probably can find a way to eliminate that behavior. And I've eliminated it." One strategy for reducing the kinds of overwhelm that can precipitate outbursts? A healthy dollop of self-care to keep things in balance. Steve does at least four big workouts a week, maintains close communication with his wife of 22 years and dedicates time to his spiritual life (through church attendance, prayer and meditation.) He worries that pandemic has served to deepen isolation, which for many people only hardens resistance to vulnerability. It's important to be aware of where we are when we show up for work. Steve learned this lesson about 12 years ago, when a co-worker alerted him to the impact his moods had on the workplace. "It takes a lot of discipline to be self-aware. You don't need to change. You don't need to be artificial. You don't need to not feel how you're feeling," he says, "but you do need to be very aware of how people perceive you, your temperament, your body language, your tone." It all manifests within the wider workplace community, says Steve, so it's always best to diffuse fear or concern by expressing it directly.
Listen to the episode on Apple Podcasts, Spotify, Google Podcasts, or your favorite podcast platform.
If you want more content like this you can subscribe to my Youtube channel.
. . .
The #1 challenge for organizations right now is how to attract and retain talent. Organizations are stuck in old ways of thinking about work and they are struggling! In my new PDF, I outline 7 ways the workforce is changing and what you and your organization need to do to adapt. The Great Resignation is The Great Opportunity if you are willing to take action! Click here to download the PDF.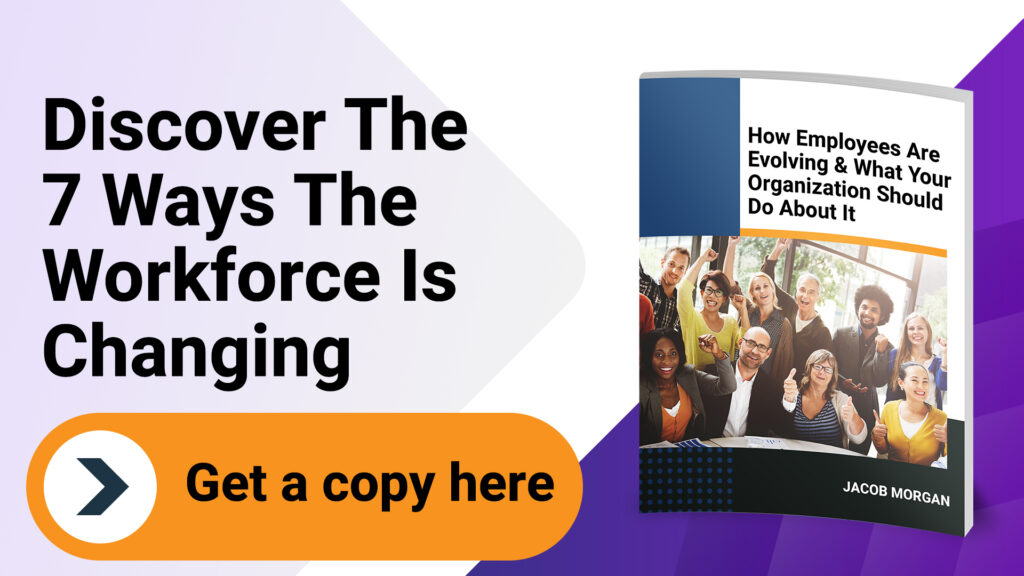 Comments