We've all worked on teams or been around people who are only in it for themselves. These self-serving people don't care who they need to step on or what they need to do to make it to the top.
Self-serving employees are the antithesis of the future of work. They don't work as a team and often actively bring down the people around them. If you work with a self-serving employee, it can be difficult to break free and find success and positivity. But the first step to breaking away is identifying the problem.
I put together a video which talks about this in more detail. Please check it out below and if you want more content like this you can subscribe to my Youtube channel.
Here are three red flags to spot self-serving employees.
They are constantly criticizing or blaming others.
Self-serving people are quick to blame other people, especially when the team fails and they didn't do the right thing. The defensive mentality brings down the entire team as the self-serving employee tries to criticize other people to make themselves look good.
They are always trying to be in control.
Self-serving employees love to take charge and make their voice heard, even if that means speaking over people or not letting more qualified and capable people take the lead. They think that what other people have to say isn't as good as what they have to say. The constant need to be in control can squash collaboration and stunt the development of potential leaders.
They encourage extreme competition.
Some degree of competition can be effective to help people grow and progress, but self-serving employees take it too far and pit themselves against other people to try to crush them. Extreme competition takes away from team dynamics and can hold the team back from succeeding as a group.
If you recognize these red flags in any of your colleagues—or even in yourself—take a step back to change the situation. It might be time to speak to a leader or remove yourself from the group to rid yourself of the negativity and toxicity of self-serving employees.
Listen to the audio version below.
Now more than ever we need to take a step back to define what it means to be a leader and what great leadership looks like. But this isn't easy to do. In fact, man business leaders struggle with this. You cannot become and build what you don't define. In the PDF you will get a framework you can follow and also see how some of the world's top CEOs define leadership. Click here to get the PDF.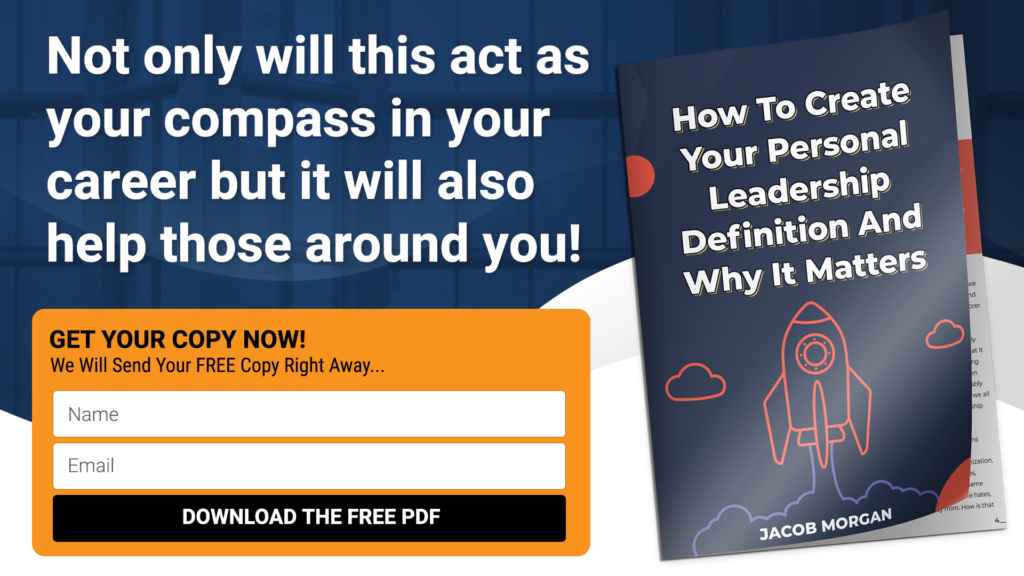 . . .
This podcast episode is sponsored by Perceptyx.
Perceptyx helps enterprises get a clear picture of their employee experience with a continuous listening and people analytics platform aligned to key business goals. With the industry's largest portfolio of survey types – including engagement, DE&I, lifecycle, 360 feedback, pulse, and more – now you can see not only what's going on today, but how to move forward tomorrow with insights and prescriptive actions for every level of the organization. 
Given our unique blend of technology, domain expertise, and 'above and beyond' customer service, only Perceptyx makes all this possible. It's why 30% of the Fortune 100 already rely on Perceptyx and why 95% of the organizations stay with us year after year. Learn more or request a personal demo today at www.perceptyx.com.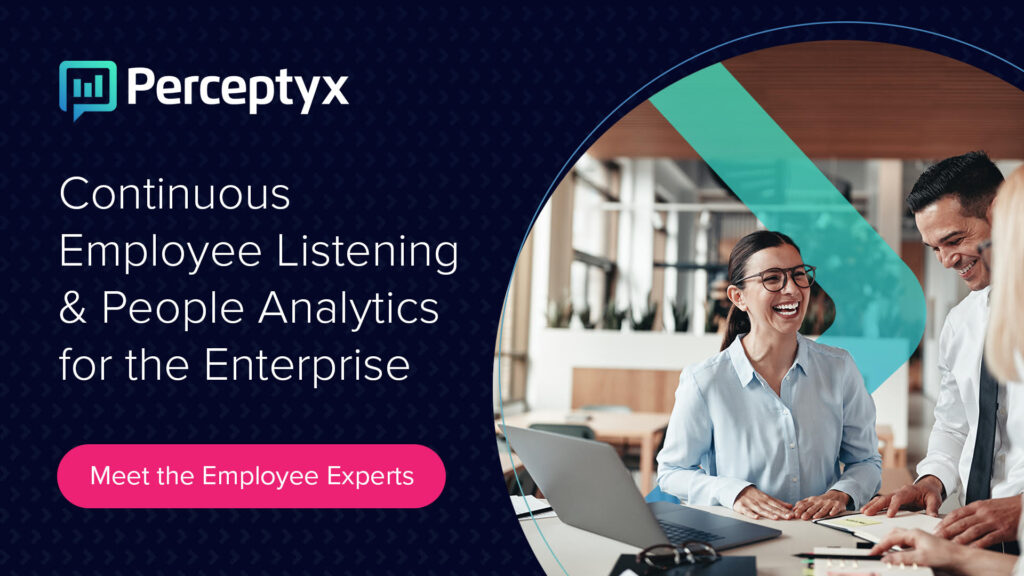 Comments