Click Here to Subscribe via iTunes
Click Here to Subscribe via RSS Feed (non-iTunes feed)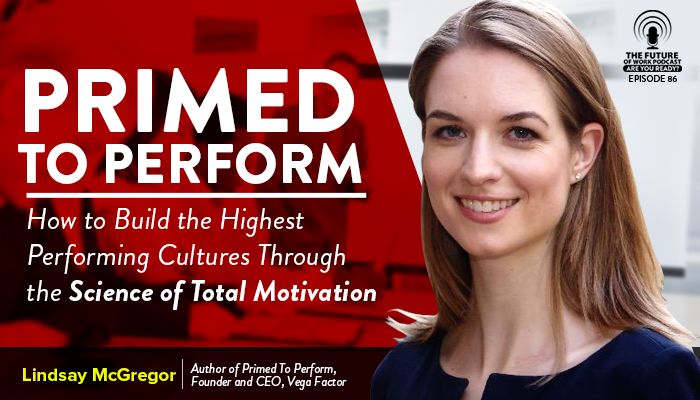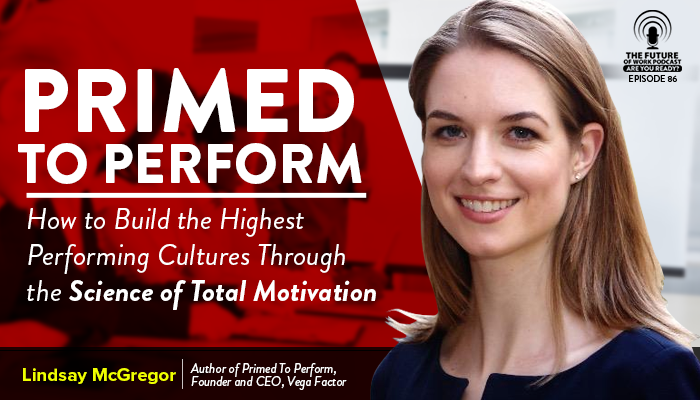 What is in this episode and what you should care:
Lindsay McGregor is the co-founder and CEO at Vega Factor, a company that helps organizations build high-performing, adaptive cultures. She is also the co-author of a New York Times Best Seller, Primed to Perform: How to Build the Highest Performing Cultures Through the Science of Total Motivation. Lindsay received her B.A. from Princeton University and an MBA from Harvard, and has worked with Fortune 500 companies, nonprofits, and universities. She started her career working in strategy and found that one question often popped up.. "Do we have the culture to pull off the strategy?" Many companies would chose small, incremental improvements in their culture. She found that it was difficult to convince companies that big culture changes could really impact their performance and bottom line.
Lindsay teamed up with Neel Doshi to research what is a great culture. They tested dozens of theories through research around the world, from 50 major companies and 20,000 people. They found that one truly predicted performance and that is total motivation. Total motivation, or ToMo, is the simple theory that why people work determines how well they work. There are six reasons why people work – three lead to higher performance and three lead to lower performance. They range from play, which is working because you love the work itself, to inertia, which is showing up today simply because you showed up yesterday. Many factors influence an employee's ToMo score like performance reviews, pay, and design.
Organizations can measure employees' individual ToMo scores and then use them to measure the organization's ToMo score as a whole. Not many companies have a high ToMo score… most are pretty low. A common misconception that can fuel this is that leaders have to be tough dictators to get high performance. However, happy employees and high performing organizations are not competing things. Investing in one leads to the other. Organizations should create a balance of play, purpose, and potential to combat low performance and increase their bottom line!
Things you will learn in this episode:
Total motivation, or ToMo
The six reasons why people work
The two types of performance
Cobra effect
How annual performance reviews affect ToMo
Blame bias
Fluid vs. frozen organizations
Link From The Episode:
Comments