As 2021 ends, I wanted to look back at some of the best leadership advice we heard from our guests over the last year and a half. I interview around 50 guests every year, and I've had the privilege of speaking with many great leaders around the world; these are some of my favorite conversations.
I have picked out some short clips from my interviews with five past guests. These leaders have brought their companies & their people through the pandemic and all the changes that came with it, and they have continued to thrive despite all the challenges they faced.
I hope you enjoy looking back at parts of these conversations and the lessons we can learn from these leaders.
Mark Lashier is the CEO of CPChem, a company that produces petrochemicals and plastics with 5,000 employees worldwide. Chevron owns 50% of the company, and Phillips owns 50%. Mark has served in leadership roles at Chevron Phillips Chemical and Phillips Petroleum for three decades.
Mark explains that being an effective leader entails building trust, showing transparency, and simplifying your employee's workload. It is critically important that all our leaders demonstrate the behaviors of trust, transparency, and simplicity every day; we talk a lot about that as leaders.
"People are incredibly perceptive. If they smell something inconsistent, they're not going to buy it, and they're going to say, okay, you say you want trust, but you're not exhibiting trust," he says.
Shellye Archambeau is the former CEO of MetricStream, a Silicon Valley-based governance, risk, and compliance software company, and the author of the new book, Unapologetically Ambitious: Take Risks, Break Barriers, and Create Success on Your Terms. She also serves on the boards of Verizon, Nordstrom, Roper Technologies, and Okta.
In our conversation Shellye explained that creating your luck is positioning yourself so that when an opportunity shows up, you can take advantage of it, and it is just as vital that you make sure you let people know what you're doing.
Tell them your job title and explain what you are responsible for in your job.
—————————
There are 6 trends that are transforming leadership forever do you know what they are and are you ready for them? Download the PDF to learn what these 6 trends are and what you should be doing about each one of them. These are crucial for your leadership and career development in the future of work!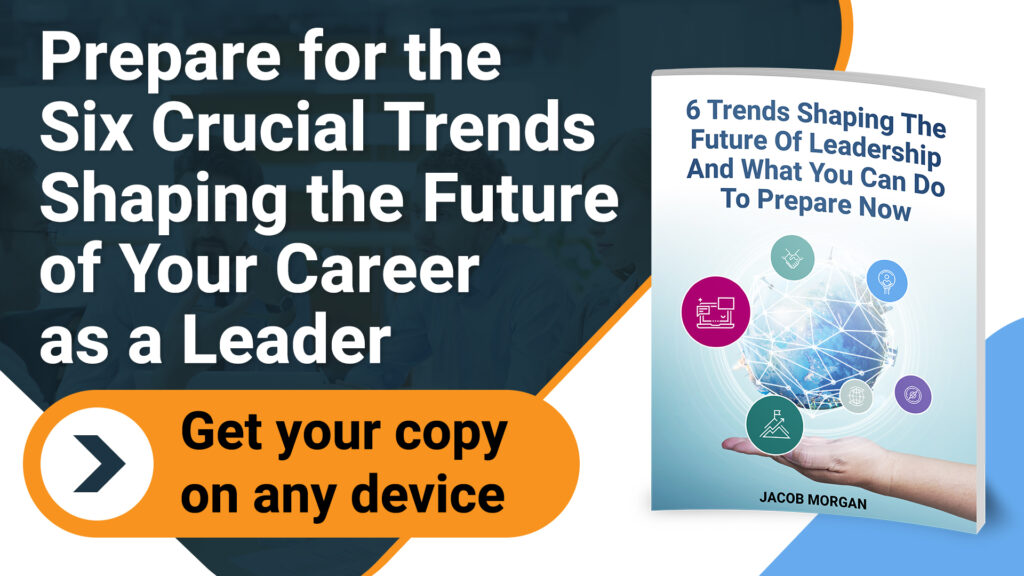 David Cote is the former Chairman and CEO of Honeywell and author of the bestselling book, Winning Now, Winning Later: How Companies Can Succeed in the Short Term While Investing for the Long Term. During his time at Honeywell, David fixed a toxic work culture and grew the company's market capitalization from around 20 billion to 120 billion, delivering returns of 800%. Currently, David is Executive Chairman of Vertiv Holdings Co, a global data center products and services provider. He is a member of the Aspen Economic Strategy Group on Foreign Relations and the Conference of Montreal.
David explains how he defines leadership and his advice on how to lead in tough times.
If we do the right things in the middle of a tough time, that will cause us to come out of a much stronger company than our competitors. And the advice that I give to people is don't panic and make sure that you keep thinking independently. Never forget to put your customer first, don't let customer service suffer in any way. Lastly, start thinking about the recovery, even while you're in the middle of the recession.
A good leader finds a way to take at least a couple hours a week to put their head above the fray and look around and say, okay, all these short-term actions, I'm assuming, is it going to make a difference for where I'm trying to go for the long term? Is it consistent with what I'm trying to do, and if It's not, what do I do differently so that it will be? Those are the people who will do well going into the recovery and truly establish themselves.
Rita McGrath is a professor at Columbia Business School and bestselling author of the book, Seeing Around Corners: How to Spot Inflection Points in Business Before They Happen. In 2020, she was ranked #5 on the Thinkers50 list for her work in strategy, innovation, and entrepreneurship and for being a champion of harnessing disruptive influences for competitive advantage. She is widely recognized as a leading expert on leading innovation and growth during times of uncertainty.
Seeing Around Corners opens your mind to possibilities that are now made real because of a strategic inflection point. It's more about expanding the range of options that you're considering and then really being prepared to challenge your assumptions. And I think that's really where the seeing around corners part is so valuable. If you think about it, any business grows up with a set of assumptions about what's possible and what's not. And what an inflection point does is it changes the nature of those assumptions.
—————————
There are 6 trends that are transforming leadership forever do you know what they are and are you ready for them? Download the PDF to learn what these 6 trends are and what you should be doing about each one of them. These are crucial for your leadership and career development in the future of work!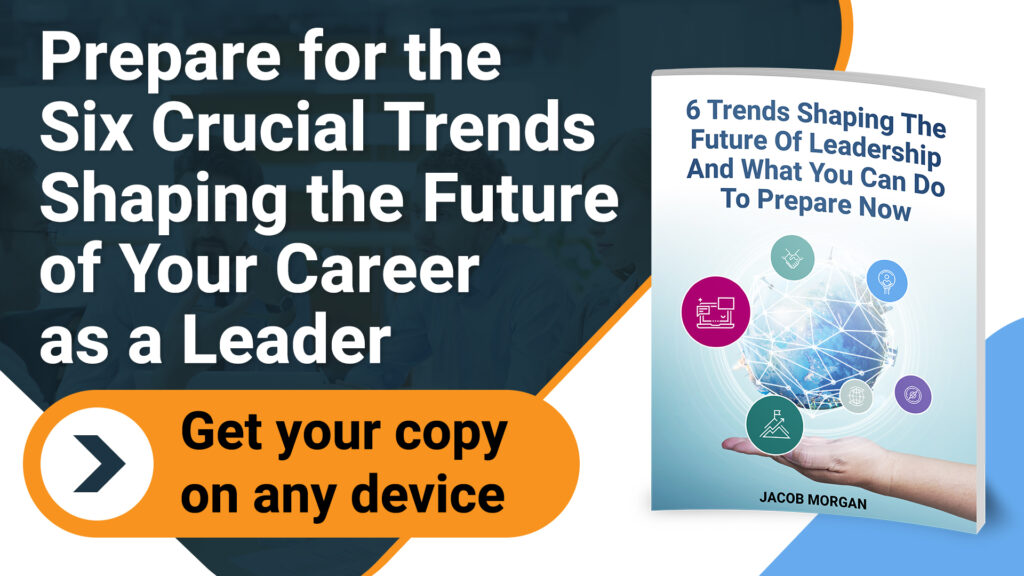 Chris McCann is the CEO of 1-800-Flowers, a floral and gourmet food gift retailer, and distribution company with over 3000 employees. The company was started back in 1976 when Chris' older brother opened his first flower shop. In the 1980s, Chris joined his brother in the business, and they have been working together ever since.
In our discussion, Chris talked about what he learned from other leaders he came to know, including CEO of JP Morgan, Jamie Dimon, and the former CEO of AXA Financial, Ed Miller. He also talked about the crucial things he has learned about leading in turbulent times.
Chris explains two of the most critical leadership skills in communication and visibility. The need to step up communication so that the people in your company know that you're on top of things and you're looking out for their best interest is critical.
Also, a key component to leading in turbulent times is re-emphasizing the vision of your company, your values, your mission. By focusing and constantly reminding people of our job and our vision to inspire human expression, connection, and celebration. And tying everything we do back to the company vision gives employees a sense of normalcy.
WHAT YOU WILL LEARN IN THIS EPISODE   
·         How to lead with Trust, Transparency, and Simplicity
·         How you can own your luck and create your own success
·         How to Lead in Tough Times
·         Leading Innovation and Growth during times of uncertainty
Listen to the episode on Apple Podcasts, Spotify, Google Podcasts, or your favorite podcast platform.
If you want more content like this you can subscribe to my Youtube channel.
. . .
This episode is sponsored by Workplace from Meta.
Whatever you bring to work to help you be you, Workplace celebrates it. Our familiar features help everyone work together in new ways. To make your place of work a great place to work, visit workplace.com/human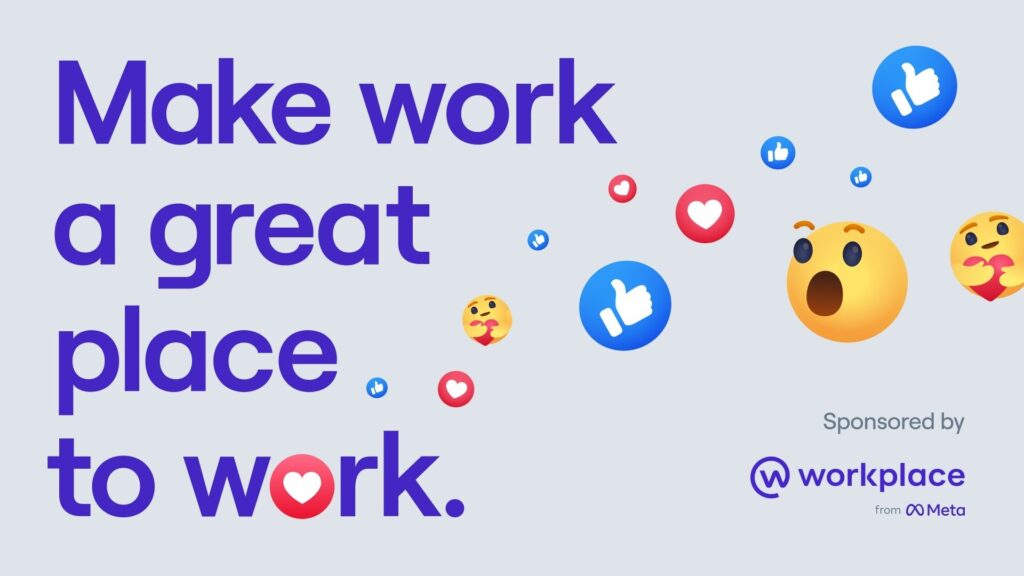 Comments