Video – Keith Ferrazzi – Ready_otter.ai
Keith Ferrazzi is the bestselling author of multiple books including Leading Without Authority, Never Eat Alone, and his newest book, Competing in the New World of Work. He is also the Chairman of Ferrazzi Greenlight and it's Research Institute.
Keith and the co-authors of Competing in the New World of Work conducted a huge research project to find out how organizations around the world were reacting to changes happening because of the pandemic. He says, "What we were looking to capture was a methodology and a roadmap on how the best and brightest leaders and organizations were reinventing their companies, reinventing their leadership style, reinventing their workplace, during the pandemic, in a way that would be sustainable, to allow us to meet the incredibly new volatile world that we live in."
This research resulted in the book and a methodology, called radical adaptability, that looks at four elements of leadership that are crucial for this new world of work.
The radical adaptability framework
There are four attributes that make up the radical adaptability framework that Keith lays out in his book, they are:
Foresight

: You have to get everyone in your organization to see around corners and to see risks and opportunities. It's one thing for an organization to have risk management and strategic planning, but you have to be able to turn those ideas and information into action. You have to make risk and opportunity identification part of your everyday work process so that everyone inside the organization knows how to foresee and adapt. 

Agility

: During the pandemic we saw a lot of organizations do things they couldn't have done in normal times. Things that normally take months or years had to be done in weeks. The formal process of agility that is used for software development, project management, program management is very seldom used across the entire organization, but that's what we should be doing. You come up with what your next week's sprint will be, you go do it, and then at the end you assess it candidly and repeat. Companies need to find a way to sustain that method for the long term. 

Inclusion

: It is critical that everyone inside your organization has a voice as getting people involved leads to innovation. The key is to figure out how to include people without slowing the decision making process down. Keith says the solution is synchronous collaboration so that everyone has a shot at getting their idea to the table, no matter how big the group is. And technology has given us the tools to be able to do this. 

Resilience

: Leaders inside of organizations have to radically redefine mental well being in the workplace. It is important to help your people out when things happen and times get tough, but it's also critical to have a system in place to support your people at all times. If everyone is at full mental strength and capacity you have a more productive and engaged workforce. 
Now more than ever we need to take a step back to define what it means to be a leader and what great leadership looks like. But this isn't easy to do. In fact, man business leaders struggle with this. You cannot become and build what you don't define. In the PDF you will get a framework you can follow and also see how some of the world's top CEOs define leadership. Click here to get the PDF.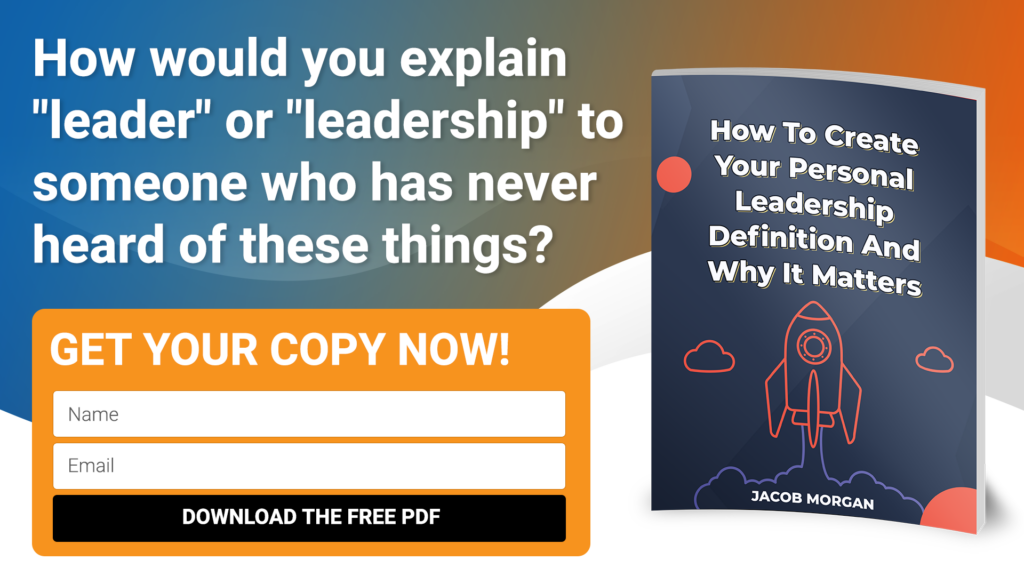 How to lead without authority
Anyone inside of an organization can be a leader, even if you don't have an official title or people reporting to you. When Keith was in his 20s he was working at Deloitte, he didn't have authority or a leadership title, but through hard work and a passion for the CEOs vision for the company, Keith made a huge impression on the CEO and ended up getting moved to a CMO position. 
The CEO of the company wanted the company to be one of the best brands in the world. Keith went out on his own and did a huge research project. He went out and interviewed the head of marketing at multiple companies and then turned his analysis into a white paper. He turned the paper over to the CEO of Deloitte and he was shocked. And because of that initiative he was given a leadership position. 
Keith also shares that he ended up messing up at his next job because he went in with the wrong mindset. Instead of having the same humility, curiosity, passion that he had at Deloitte before he got a leadership role, he let the role go to his head and he went into the job with pride and overconfidence. He says, "I look at that, and it was shameful. And I see it happening all the time. I see executives leaning on authority to get things done and not co-creating the future of the business with their peers."
Leaders can't just come up with a vision and steamroll everyone to get them to buy into the idea. They have to show up with humility and share their vision with people, a vision that's not fully cooked up, and say to them, "let's go co-create something extraordinary together". 
Lessons Keith learned on the golf course as a 10-year old
At the age of 10 Keith had to go out and get a job to help out his parents and he ended up working at a golf course at the local country club as a caddy. His father advised him to show up a half hour early, and while Keith thought it was a crazy idea at the time, it ended up being a huge advantage for him.
Because he was at work early he was there walking around and he would see how the greens were cut, which allowed him to read putts better. It helped him give his golfers a unique vantage point and he was able to make suggestions using this inside knowledge. 
One of the top golfers at the club had Keith as a caddy one day and because he helped her improve her score, she started asking for him every time she golfed. She started asking Keith questions about his own life and wanted to know what he wanted to do in life. After trying to avoid the question for a while, he finally gave her an answer. He told her that her dad immigrated to the US and had told Keith that being in America meant Keith could do anything, he could even be President someday.
The next time she came to golf she had a local congressman with her who coached Keith, gave him suggestions on what to work on, and suggested that he join speech and debate. Through that mentorship Keith ended up winning the national speech and debate tournament, which was his ticket into Yale University. 
And all of that came about because of the advice he got from his dad to show up early. Keith says, "I did things other caddies didn't do, because I showed up at the golf course a half of an hour early. And the simple principle, which is true of leading without authority, if you're a leader in an organization, you've got to show up a half an hour early for your people, and then define who your people are not by org structure, but by who you need to work with." 
Listen to the episode on Apple Podcasts, Spotify, Google Podcasts, or your favorite podcast platform.
If you want more content like this you can subscribe to my Youtube channel.
. . .
Perceptyx helps enterprises get a clear picture of their employee experience with a continuous listening and people analytics platform aligned to key business goals. With the industry's largest portfolio of survey types – including engagement, DE&I, lifecycle, 360 feedback, pulse, and more – now you can see not only what's going on today, but how to move forward tomorrow with insights and prescriptive actions for every level of the organization. Given our unique blend of technology, domain expertise, and 'above and beyond' customer service, only Perceptyx makes all this possible. It's why 30% of the Fortune 100 already rely on Perceptyx and why 95% of the organizations stay with us year after year. Learn more or request a personal demo today at www.perceptyx.com.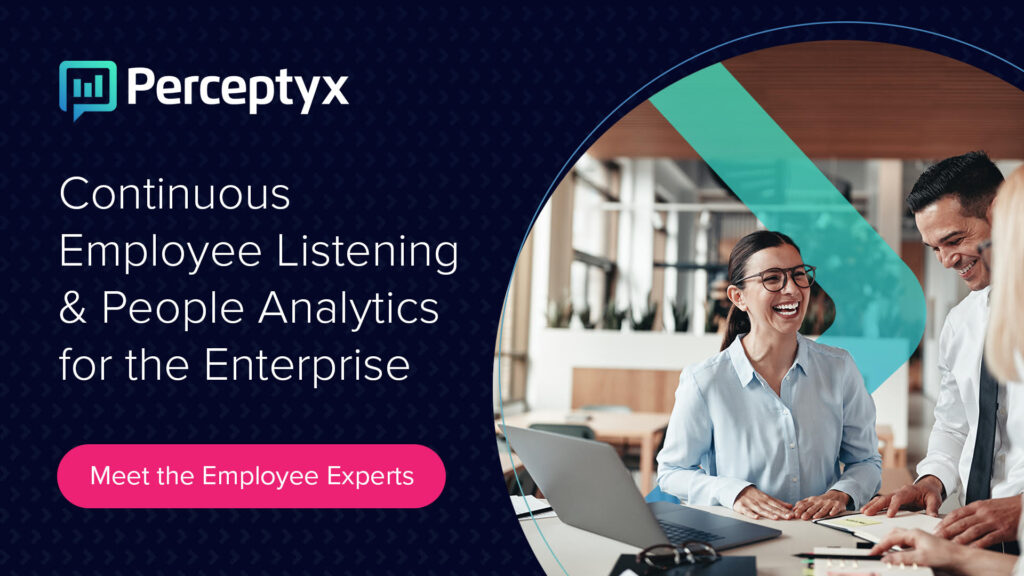 Comments