For decades, work was all about making money. We took a job that would help us pay the bills and didn't think much about it after we clocked out.
But now, work is much more about our identity and a sense of purpose.
It isn't just something we do to make money–it's something we do to improve ourselves and the world around us and to have a real impact.
That's why it's so important for employees to connect with the impact of their work and to see the value of what they're doing.
Leaders can adjust their thinking to this new mindset by not just viewing job openings in the company as cogs in the machine, but as real people who can make an impact.
I once had the chance to talk with André Calantzopoulos, CEO of Philip Morris International, a global company with more than 77,000 employees. He put it this way:
"We're moving from an era of lifetime employment to lifetime employability. If your people don't feel that they are learning and progressing, then they will leave you, and they should! Why would they want to be a part of an organization that is making them obsolete? As a leader, it's your job to make sure that doesn't happen. We have to admit that we are not dealing with the same talent landscape we were in the past twenty or even the past ten years where we assumed people would stay forever."
Leaders and companies need to embrace the new world of work and see their  employees and job postings not just as seats to fill, but as real people who can make a difference.
The line between work and life is blurring, and now work is part of who we are, not just something that we do.
Leaders who can understand that difference and create purpose and meaning for their employees, as well as opportunities to learn and progress, will find and keep the best employees going forward.
How has your definition of work changed?
What are you doing to empower your employees and give them opportunities?
I would love to hear your thoughts and experiences!
. . .
Companies with better employee experiences have more engaged and productive workers, higher profits, and the ability to attract and retain talent. In today's competitive talent landscape, companies can't afford not to invest in employee experience. Download your copy and start creating better experiences for your employees and customers today!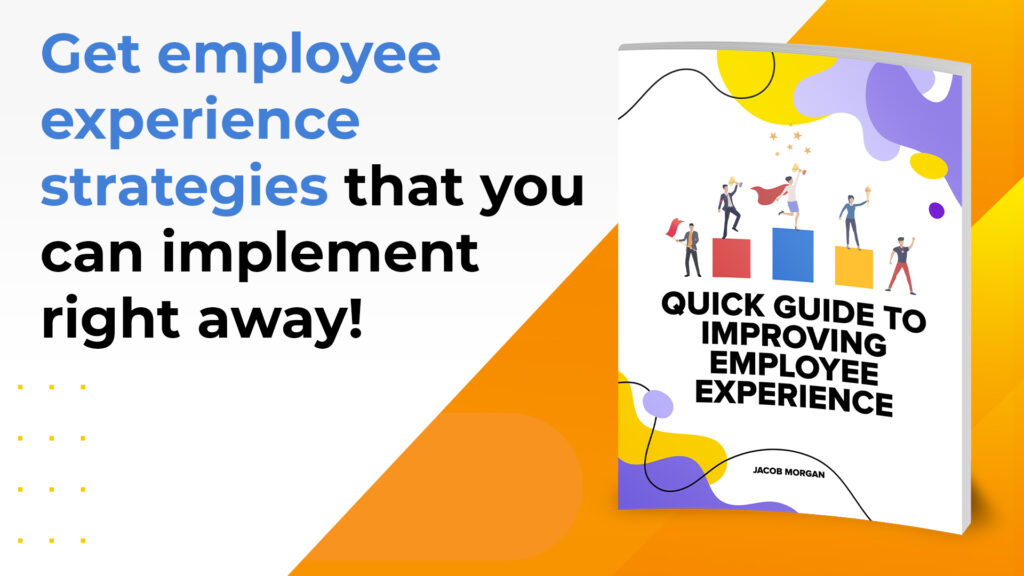 Comments