David Novak is Co-Founder, retired Chairman, and CEO of Yum! Brands, one of the world's largest restaurant companies. After stepping down in 2016, he became the Founder and CEO of David Novak Leadership, an online platform that offers leadership training modules, podcasts, blogs, and videos. He's also passionate about making the world a better place through his family's Lift-a-Life Foundation, Lead4Change, Global Game Changers, and the Novak Leadership Institute.
A renowned expert on leadership and recognition culture, David is also a bestselling author with two critically acclaimed books, including The New York Times bestseller "Taking People with You: The Only Way to Make BIG Things Happen" and his parable "O Great One!: A Little Story About the Awesome Power of Recognition."
David has been recognized as "2012 CEO of the Year" by Chief Executive magazine, one of the world's "30 Best CEOs" by Barron's, one of the "Top People in Business" by FORTUNE, and one of the "100 Best-Performing CEOs in the World" by Harvard Business Review. He received the Horatio Alger Award for his commitment to philanthropy and higher education and the 2012 UN World Food Program Leadership Award for Yum! Brands World Hunger Relief.
How an itinerant childhood served the future CEO.
The son of a government surveyor, David, and his family had lived in 23 states by the time he reached seventh grade, moving their trailer from campground to campground. That would seem tough, but for the future leader, it proved a great training ground for being flexible, making friends, learning how to manage anxieties, and maneuvering unfamiliar situations. "I think it really helped me build some people skills that ended up being advantages for me in my business career," says David. His path to the American Dream was also paved by fantastic parents, the community of other families of surveyors that moved with them from place to place, and exposure to the best of small-town Midwestern authenticity.
Finding his passion was the first step on David's career trajectory.
While studying journalism at the University of Missouri, David discovered what would prove to be an enduring passion: The world of marketing. Suddenly he went from being a mediocre student to a 4.0 GPA superstar, devouring every class there was on the topic. It set the stage for everything that came next in his career, starting with an early advertising copywriting job in Washington, DC. "I learned that there's nothing more sobering than looking at a blank sheet of paper. You've got to come up with the idea. You've got to then sell the idea. It really taught me a lot and I loved it," says David, who came to realize he preferred the business to the creative side. He moved into account work in Pittsburgh and eventually fielded multiple offers to work at agencies in New York, but he felt "like a duck out of water." He was contemplating a return to school for his MBA when he was offered an opportunity to move to Dallas and manage PepsiCo's Frito-Lay account. It turned out to be his proving ground. It wasn't long before he was asked to make the meteoric leap from account supervisor to chief marketing officer at Pizza Hut, another subsidiary. He was on his way to a rapid ascension through PepsiCo headquarters, including roles as EVP for marketing and sales, COO, and CEO. From there he made an exciting leap to Yum Brands in 1999, where he spent the next two decades building a global powerhouse with 41,000 restaurants worldwide.
How inevitable mistakes showed up along David's corporate path.
Sometimes when you're racking up success after success, as David did early and often in his career, it's easy to feel indomitable. But David has no problem highlighting a couple of bumps in the road. For all his "wins," there of course also had to be missteps. Like, for instance, the nine million pairs of "solar shades," which were supposed to tie in with the film "Back to the Future." The problem was when it debuted Michael J. Fox wasn't sporting them. Not only were the glasses on the cutting room floor, but it was a historically cold winter. Timing is everything. "So, we launched this promotion, and literally it was a disaster. Nobody wanted these things," recalls David. "It was embarrassing because we'd been on such a run. But we fail sometimes." Another case in point: David was the guy who invented Crystal Pepsi, which he thought was "the biggest idea I ever had in my life." Unfortunately, some of those classic Pepsi notes were missing and it flopped big-time. Fortunately, the product's premium pricing hedged against losing money and as a side note, Crystal has periodically returned many times over the years to a welcoming market. So, disaster … but not entirely! And it makes a great object lesson for David to share today with aspiring leaders who will inevitably suffer setbacks of their own.
—————————
The #1 challenge for organizations right now is how to attract and retain talent. Organizations are stuck in old ways of thinking about work and they are struggling! In my new PDF, I outline 7 ways the workforce is changing and what you and your organization need to do to adapt. The Great Resignation is The Great Opportunity if you are willing to take action! Click here to download the PDF.
The "Bob Story" and finding transformational leadership.
Perhaps nothing was as affecting during David's career as his encounter with a Midwestern salesman named Bob. When he took on the role of the chief operating officer in 1992 for Pepsi-Cola North America, "the problem was that I was a really good marketing person, but I'd never done anything in operations." In "begging" for the job he told his boss, "If I don't do it, well, you can fire me in six months, or put me back into marketing." So, David got busy, determined to learn all he could from the frontlines people who made operations go. He developed new strategies and implemented new procedures. But all of that forward-thinking wasn't as powerful as the experience of Bob. At one of the round table get-togethers that David hosted for his all-important route salesmen – the guys who drove the trucks secured the shelf spaced, interfaced with the customers – he asked them to share merchandising best practices. One name came up again and again: Bob. His displays were the best. His vendor relationships were the most lucrative. He was the most beloved. "I look across the table," recalls David, "and Bob is crying. And I say, 'Bob, why are you crying?' And he said, 'David, I've been in this company for 47 years. I'm retiring in two in two weeks. And I didn't know that people felt this way about me.' " David would never again think of his role as a leader in the same way. It hit him in the gut: From that day forward, he was determined that – wherever he worked and in whatever the role – the Bobs of the world would get proper recognition. "When I look at Bob, I see my mom and dad and how they busted their butts," says David, "and there are a lot of Bobs out there.
Through his coaching work, David has identified key leadership traits:
With his podcast, How Leaders Lead with David Novak, David enjoys interviewing all kinds of CEOs, leading sports figures, and other leadership standouts. The number one thing they all share. Fundamental self-awareness. Self-coaching starts with having candid conversations with ourselves and being willing to ask: What are my strengths? What are my areas of opportunity? What are my joy builders and joy blockers? Answers won't come without highly developed self-awareness; knowing what makes you tick. Mindset plays a big role. David talks about this (and much more) in his brand-new book, "Take Charge of You: How Self-Coaching Can Change Your Life and Your Career", which he co-authored with sports performance coach Jason Goldsmith. "What we try to do is coach people into figuring out what is it that gives them joy, and then figuring out how they can develop an action plan to ensure they spend more of their time in that area," he says. In addition to that tool, David teaches his 3×5 card exercise. A method he's used for years on himself and with his teams, it involves simply writing on one side of a blank notecard: "What am I today?" On the other side: "What do I need to be tomorrow." People find that it reveals not only strengths but also areas to proceed with caution. Is passion a strong suit today? Perhaps some tempering of that passion will keep you from overwhelming others. Excelling with your traditional marketing tools today? You may want to acquire some new tools to get ahead of the tidal wave of momentum in digital advertising and social media marketing. "You've got to look at yourself as a diamond. You've got all this potential, but you've got to keep polishing all the time, making yourself better and better as you go forward," says David.
—————————
The #1 challenge for organizations right now is how to attract and retain talent. Organizations are stuck in old ways of thinking about work and they are struggling! In my new PDF, I outline 7 ways the workforce is changing and what you and your organization need to do to adapt. The Great Resignation is The Great Opportunity if you are willing to take action! Click here to download the PDF.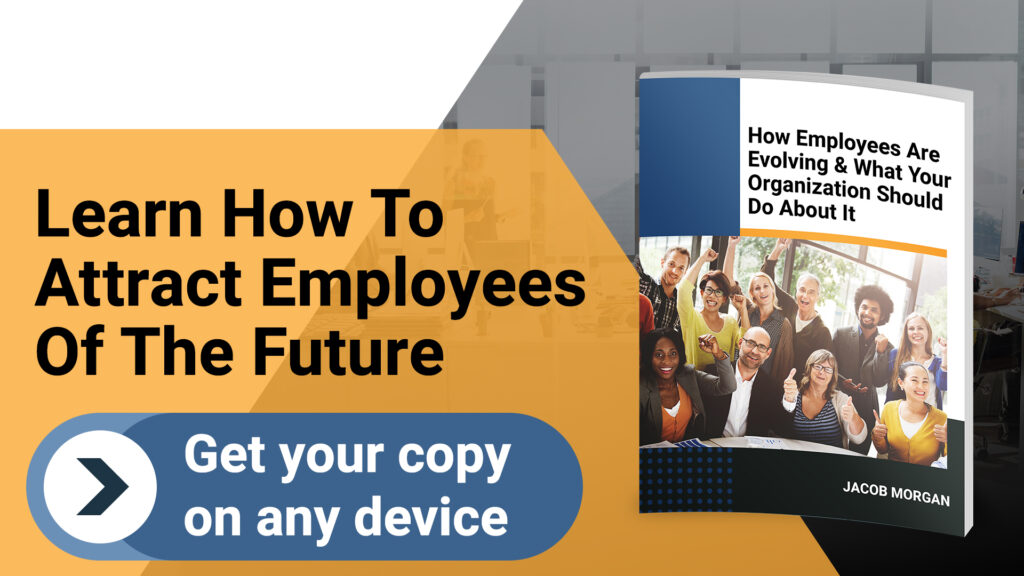 Why real leaders aren't afraid of some vulnerability:
A commonality among most of the CEOs that David interviews on his podcast are "an uncanny combination of confidence and humility." Their confidence assures people that they know where they're going and how to get there. But it's the humility that predisposes people to want to help their leader get there. He believes that asking team members what they think not only indicates respect but also engages. "Humility says, 'I need you. I can't do it by myself,'" says David. "And when CEOs or leaders say, I need you, that's when you get everybody to follow." After all, nobody wants to follow a leader who thinks he or she is perfect. It comes off as phony because, well, we're all human and we're all in need of help from time to time. "I think being authentic is understanding who you are, sticking to your core values, growing and learning and getting better," says David. But you don't need to be somebody you're not. Transparency is also a big one. Let people share in the facts and gather their feedback. What would you Do if you were CEO? It seems like a dangerous question, but David says that 90% of the time people come to the same conclusion that you do. It won't work if you're not secure enough to put yourself out there, hear feedback, synthesize it all and come back to the team. "When you go through that process, you can then have a go-forward action plan that says, We – not ME — this is what we decided to do. And that's what leadership really is: Getting people to follow."
"The important thing about this from a leadership perspective is you've got to build know-how and you've got to learn from what's going on around you and be a pattern thinker," says David.
The greatest leadership lesson of David's career.
In many ways, it comes down to transparency. Leaders who let their team members know that they believe in them will receive in return everyone's best efforts. "I created a culture where we recognized the heck out of all those (positive) behaviors. Not just me, but everybody else in the company," says David, "and when you do that, guess what happens? People do more of it." If people know you're looking for innovation, that's what they'll deliver. Ditto timeliness with deadlines or stringency with budgets. The best leaders suggest success by cheering what they want and reinforcing those efforts, bringing out the best in teams. Not in a fake way, but in a way worthy of Bob: "I implemented recognition tied to the behaviors that were absolutely critical to the success of the business," says David. When you do that, your recognition is purposeful and therefore meaningful for all involved.
Listen to the episode on Apple Podcasts, Spotify, Google Podcasts, or your favorite podcast platform.
If you want more content like this you can subscribe to my Youtube channel.
. . .
The #1 challenge for organizations right now is how to attract and retain talent. Organizations are stuck in old ways of thinking about work and they are struggling! In my new PDF, I outline 7 ways the workforce is changing and what you and your organization need to do to adapt. The Great Resignation is The Great Opportunity if you are willing to take action! Click here to download the PDF.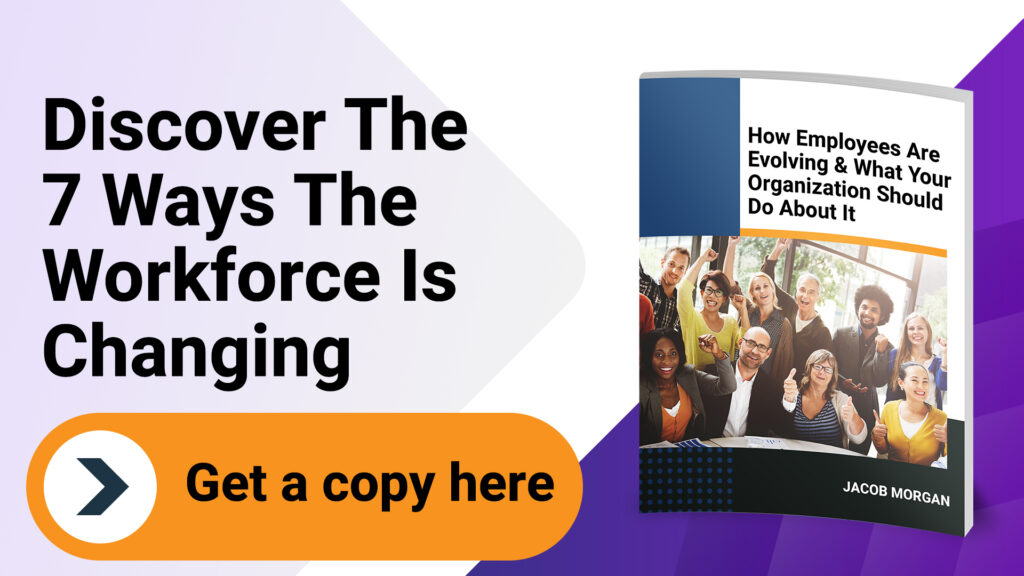 Comments