In recent years, there's been a power shift.
It used to be that companies had all the power, but now the power belongs to customers. They expect a great experience and will take their business elsewhere if they don't get it.
Serving customers and ensuring they have a great experience is an important role of leaders. To succeed, future leaders must have the valuable mindset of servant-leadership.
More than the product or price, customers care about the experience and service. Companies that are completely focused on customers have a huge competitive advantage.
My wife Blake Morgan is one of the world's leading experts of customer experience. In her book The Customer of the Future, she outlines 10 principles leaders must follow to serve customers:
Realize the Power of the Customer Experience Mindset
Leaders need to adopt a mindset of customer experience and set the tone for their organization. When leaders provide elevated customer experiences, they can align the focus and mindset across the company.
Build a Customer-Centric Culture
Customer centricity starts with culture. Companies need to focus on internal culture before they think about the external customer experience.
Develop Customer-Focused Leadership
Leaders come and go, but they can set up programs for ongoing training and development for the next generation of leaders. A systematic approach to leadership development ensures great leadership for the long term.
Design a Zero-Friction Customer Experience
The goal of customer experience is to make it as simple and convenient as possible for customers. Don't require them to provide too much effort—organizations need to work harder to make customers' lives easier.
Create Customer Experience-Focused Marketing
Marketing now has more influence than it ever did as customers increase the number of channels they want to engage on. Customer-focused marketing is consistent across all channels.
Here is a deep-dive to discover if digital transformation actually prepared these companies for COVID-19 and investigate the reasons for their success and contributors to their failures. Any company, no matter the size or industry, can learn from these examples to see the importance of digital transformation and continual evolution.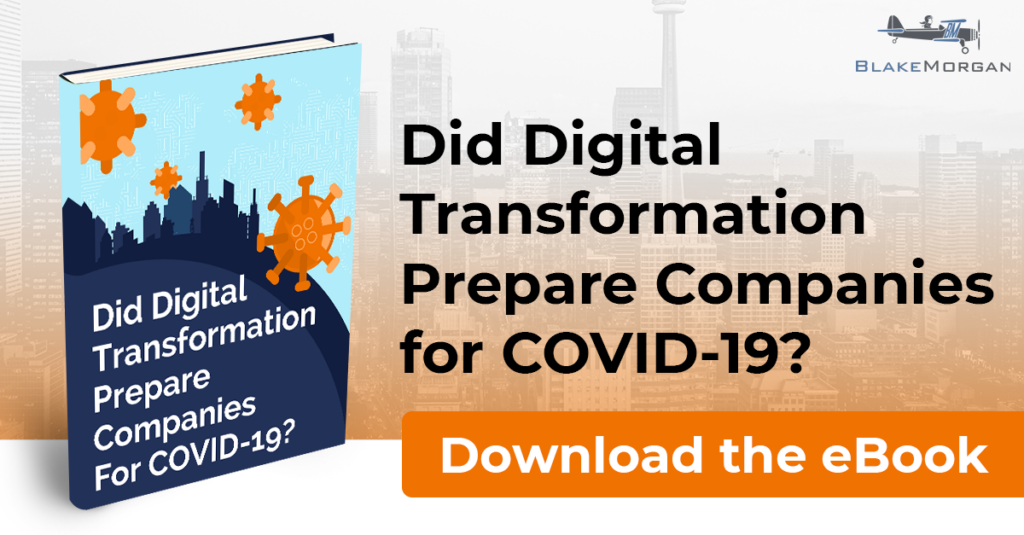 Leverage Technology to Make Customers' and Employees' Lives Easier and Better
A great technology strategy can be a huge uplift in both the employee and customer experience. Stay on top of new technology to find innovative ways to serve your people.
Undergo a Digital Transformation
Big companies that undergo digital transformations have better long-term stock price performance. Find ways to use technology to better serve customers and create a cohesive digital experience.
Focus on Personalization
Modern customers crave personalization. It's the companies that leverage data to personalize the individual experience that will win customers.
Embrace Customer Experience Analytics
Companies today have access to a treasure trove of data. This data can be used to create better experiences and increase sales.
Define Your Code on Ethics and Data Privacy in Customer Experience
The vast majority of customers aren't comfortable with their personal data being auto-collected because they don't believe the data is safe. Create a code of ethics for how you collect and use customer data and share that with customers.
Customer-centric leaders focus every day on serving their customers. They set the tone for their organization, which can lead to strong customer loyalty and growth.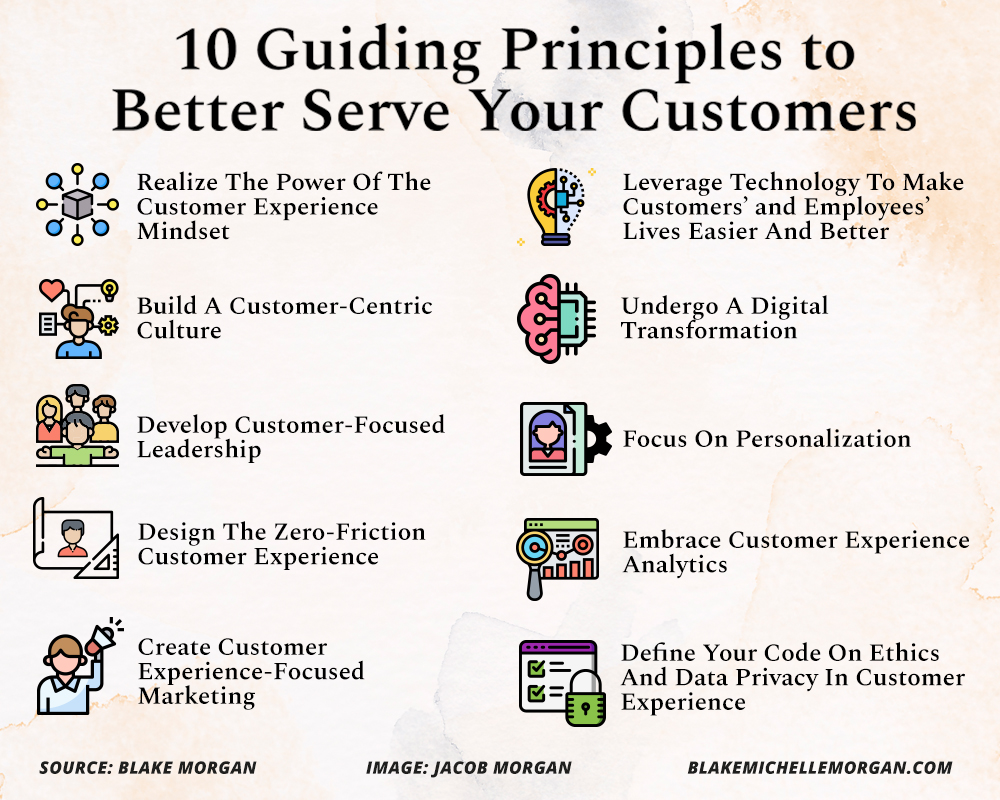 _______________________________________________________________________________
If you enjoyed the article and want more content like this here's what you can do:
Subscribe to The Modern Customer Podcast where Blake interviews business leaders around the world to provide surprising and counter-intuitive insights on customer experience and social customer service.
Grab a copy of Blake's latest book The Customer of the Future which was chosen by Business Insider as a top 20 book c-level executives are reading right now and was recognized by Book Authority in the top five 100 Best Future Technology Books Of All Time.
Sign up for her personal newsletter for more weekly customer experience content.
Comments