Over the past few years the conversations around AI and automation have taken center stage. Some people are excited to embrace the growth of AI, while others are frightened and worried about how our jobs and our lives will change because of it. But there's still a lot of confusion around AI. What is it? Why is it becoming a focal point today? What are the challenges and benefits around AI? What can we do prepare and make sure that we not only stay relevant but thrive in a technology driven world?
Humans have long been obsessed with creating AI ever since the question, "Can machines think?"was posed by Alan Turing in 1950. With the prediction that AI will grow over 150% this year over last year, it is clear that this trend is not going anywhere anytime soon and it is impacting every industry and every geography. One thing that is clear is that AI is a big part of the future of work, so get ready.
I put together a video that I hope will educate, inspire. and motivate you. Please check it out below and if you want more content like this you can subscribe to my Youtube channel.
140 of the world's top CEOs identified a specific set of 9 skills & mindsets that are crucial for leaders to master. Learn what they are and hear directly from these leaders by downloading the PDF below.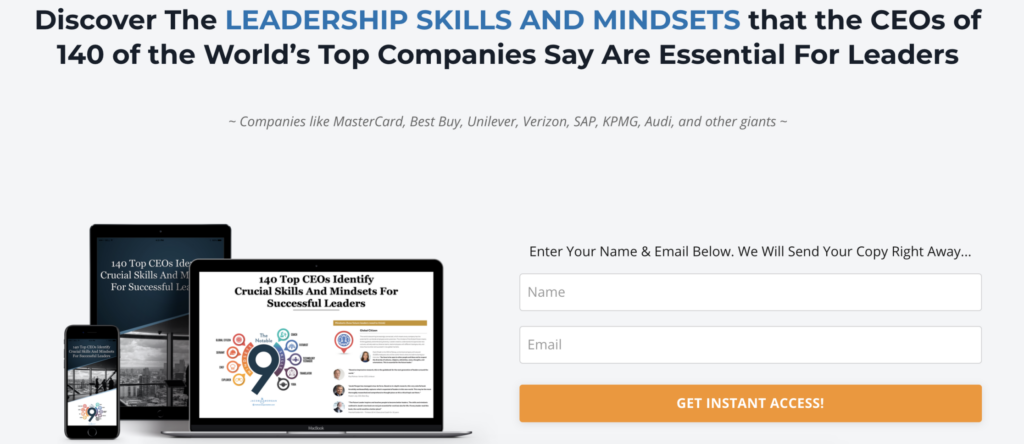 _________________________________________________________________________________________________________________
If you enjoyed the article and want more content like this here's what you can do:
1. Subscribe to The Future of Work Podcast where I interview business leaders around the world each week.
2. You can also Subscribe to my Youtube channel for more content on the Future of Work, Leadership, and Employee Experience.
3. Grab a copy of my brand new book, The Future Leader.
Comments