The world is changing quickly and with that change comes a lot of unknowns, just take a look around the world today. Do you feel that you have the right skills and mindsets to thrive in the future of work? What about your leaders and your organization as a whole? What are you doing to make sure you can lead in the new world of work?
For my new book, The Future Leader, I interviewed more than 140 top CEOs around the world and partnered with LinkedIn to survey nearly 14,000 global employees. The CEO responses helped me identify what I called, "The Notable 9" which is a collection of 9 skills and mindsets that will drive success for leaders in the next decade and beyond.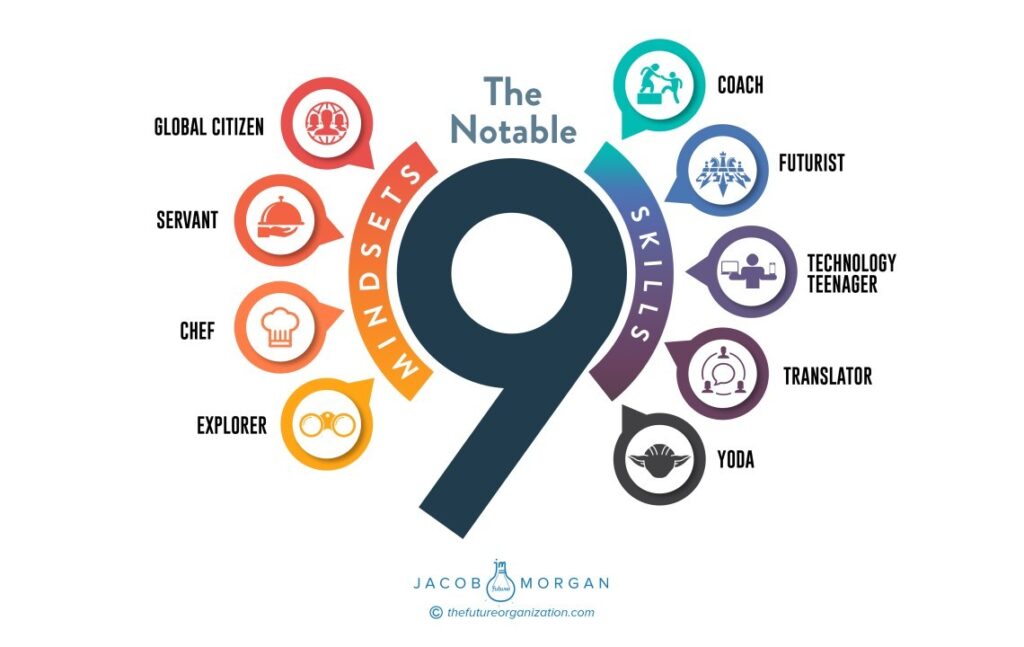 When surveying these 14,000 employees one of the things I asked them was if their organizations have a policy or program in place to address leadership requirements over the next decade. Only 33% of the employees said yes. This means two-thirds of companies aren't training future leaders or even identifying the skills their employees and future leaders need to be successful.
When I asked the CEOs this same question the results were a bit better with around 60% of them telling me they had programs in place. The rest of the CEOs told me they were mainly focusing on the short-term.
This is a massive gap between CEOs vs those who actually work with and for these CEOs and perception is reality. This means that if you as a leader have plans and programs in place to address the future of leadership but the people who work for you don't see, hear about, or experience those programs…then it really doesn't matter how confident you are in your future leadership pipeline.
Leaders, I hate to tell you, but the perception of the people who work at your organization becomes the reality of that organization.
The good news is that all is not lost. The future of work is something that we shape, create, design, and build… it's not something that happens to us. This means that there is tremendous opportunity for leaders around the world to step up and to start thinking more clearly about what it will take to lead in this rapidly changing world that we are all a part of. We are experiencing this transformation before our eyes with COVID-19, racial and social injustices, and the already existing trends (like globalization and technology) that are making us realize that what worked in the past when it comes to leadership, will NOT work in the future (or the present for that matter).
What I have consistently seen across the board from the research I did is that we simply don't have future -ready leaders, and plenty of other studies confirm that. But we can change that, YOU can change that. The time is now.
140 of the world's top CEOs identified a specific set of 9 skills & mindsets that are crucial for leaders to master. Learn what they are and hear directly from these leaders by downloading the PDF below.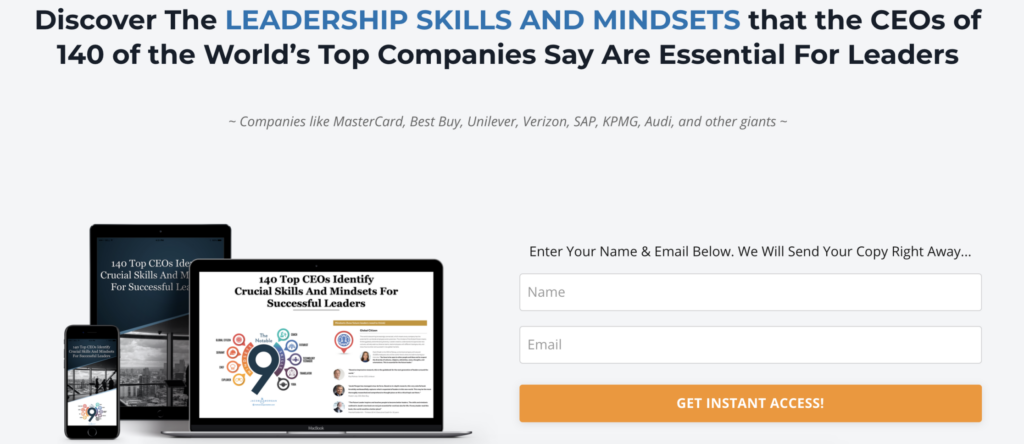 ________________________________________________________________________________________
If you enjoyed the article and want more content like this here's what you can do:
Subscribe to The Future of Work Podcast where I interview business leaders around the world each week.
Grab a copy of The Future Leader which has been endorsed by the CEOs of MasterCard, Best Buy, Oracle, Audi, Unilever, Domino's Pizza, Ritz Carlton, Kaiser, and Marshall Goldsmith. It explores the most essential skills and mindsets for future leaders.
If you are or want to be an entrepreneur then my wife and I just launched a brand new podcast on how to Be Your Own Boss, called the BYOB Podcast where we share what we did and how we did. You can subscribe to that here.
Comments