In the last few years, more leaders than ever have started working with coaches.
They may think it helps them become better leaders, but it's actually the ultimate sign of weakness.
If you are really a great leader, you don't need anyone to help you improve. You're at the top of your game!
Getting a coach is admitting you need help and aren't a great leader. It shows that you have weaknesses and things that can be improved. It pokes holes in your credibility and opens the door to people trying to take advantage of you or take over your job. Great leaders don't tell people they need help, and they definitely don't pay someone to tell them what to do.
Can you imagine walking in for surgery with the best doctor, only to have that doctor consult a coach? It would make you doubt their abilities and question if they really are as good as they say they are. It's the same thing with a leader hiring a coach and can make people question if you really are a great leader.
If your coach were skilled, they would be a leader. But they aren't, so clearly they don't know what they are talking about. YOU are the leader because you know how to do everything and don't need help from people who have never been in your shoes.
Leadership coaches only hold you down and turn you into a cookie-cutter leader. They give the same tips to everyone, which lumps you in with their other sub-par clients. You're better than that. If you want to be the best, you have to do things your way, not listen to what someone tells you to do.
You can't blindly follow what a coach tells you to do. They've never been a top leader and can't understand what you're going through. You don't know if they are going to help you succeed or lead to your failure. The only person you can trust to make you a better leader is yourself.
Talk to your executive team if you want someone to pump you up. It's their job to make you feel good about yourself–you don't need a coach for that.
Not to mention that spending time with a leadership coach pulls you away from what really matters–making money and becoming successful. Every meeting and call with your coach is time you aren't spending growing your company.
Even HBR agrees with me, saying that executive coaches do more harm than good and that "coaching can actually make a bad situation worse."
Leadership coaches are a new phenomenon. We've had great leaders for centuries who didn't need someone else telling them what to do. Could you imagine Henry Ford or Jack Welch working with a coach? No, because they didn't want to show weakness.
You are a leader for a reason–your intelligence, strategy, cunning, and experience. Don't give anyone a reason to think you are weak. There's nothing to improve, so you definitely don't need a coach!
-The Outdated Leader
————————————
Over the last 15 years, I've had the privilege of speaking and working with some of the world's top leaders. Here are 15 of the best leadership lessons that I learned from the CEOs of organizations like Netflix, Honeywell, Volvo, Best Buy, The Home Depot, and others. I hope they inspire you and give you things you can try in your work and life. Get the PDF here.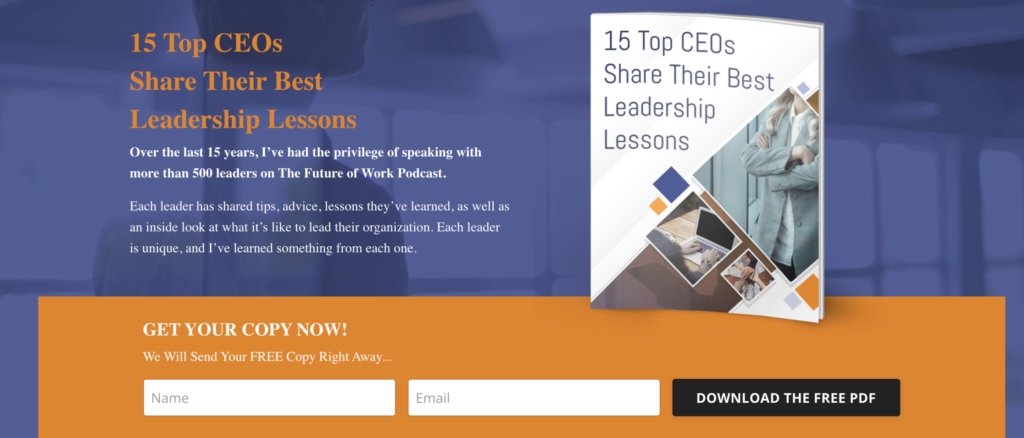 Comments