Mike Ettling is the CEO of Unit4, a next-generation enterprise solution company that brings together the capabilities of Financials, Procurement, Project Management, HR and FP&A onto a unified cloud platform that shares real-time information and is designed with a powerful, people-centric approach, so employees can benefit from better insight and become more effective and increasingly engaged. The company has around 2,700 employees in 26 countries around the world. Unit4 serves more than 6,000 customers globally including Bravida, Havas, Migros Aare, Americares, Save the Children International, Southampton City Council, Habitat for Humanity, FTI Consulting, and Surrey County Council to name a few.
Mike had an interesting journey to being CEO;  he originally studied accounting which he believes is an important language of business. Through his career journey,  he discovered that leadership was a better fit for him and while he still uses the language of accounting in his current role, leadership is more about people skills.
When it comes to his success as a leader, he says he has definitely had to work hard, but his "superpower" is being able to paint a vision and make it tangible for people to relate to. Equally critical is the ability to create purpose around the vision, something which he's employed at Unit4.
"'I've always said, if you can get the purpose right, that's 75% of the job done as a leader, because it's a massive tailwind in your sails, if you can really get 2700 people really rallied and focused around the purpose. You know, and people, people give 40 hours a week because they believe in a purpose, not because of pay and benefits and all those other things. Purpose is what drives that discretionary effort, which makes great companies. So that's what I really enjoy the most and what I think has been key to my success."
Another key to his success is figuring out what to focus on and where to put his energy. Too many leaders try to do it all, and no one person can adequately focus on so many things at one time. Leaders have to figure out where they are most needed, what they are good at, and which elements are critical and then they have to delegate the rest.
How do you create purpose as a leader?
When Mike first became CEO at Unit4 they had a great slogan which was, In business for people. And while there was a lot of passion in the organization around their products and what they did for people-based organizations, the slogan was just a sentence up on the wall.
Mike shares that at the time he arrived at the company the slogan didn't run all the way through the fabric of the organization. It didn't go through the marketing, the branding, company pitches, etc. Over the past 2 ½ years, he and his team have done a lot of work weaving the purpose throughout the entire organization.
When it comes to purpose, one big thing that Mike explains is you have to have just one purpose. You can't have a different purpose for employees than you do for customers. "Great companies all have a single purpose which resonates with customers, with analysts, with the market, with employees, with everyone."
For any leaders who are wanting to create a purpose for their company, Mike says his biggest piece of advice is to talk to your employees. Get them into a room and engage with them. Most likely you will discover the purpose by talking to your employees. Ask them why they are at the company, what are their passions, what makes them excited about coming to work. And then once you do that you can talk to your customers to test what you've heard from employees to see if it resonates with them as well.
Just remember that you as a leader are not writing a purpose, you aren't coming up with it on your own. The purpose is already there, embedded in your company, you just have to find it.
—————————
There are 6 trends that are transforming leadership forever do you know what they are and are you ready for them? Download the PDF to learn what these 6 trends are and what you should be doing about each one of them. These are crucial for your leadership and career development in the future of work!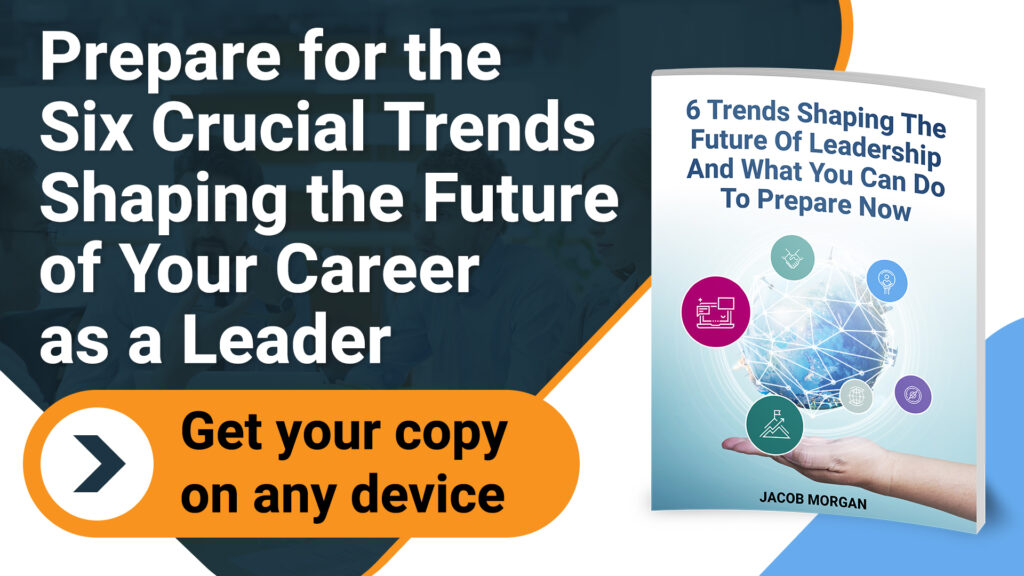 Trends that are top of mind for Mike
When looking at the world of work, Mike shared there are two trends that are top of mind for him and his customers right now. The first thing is the current focus on the great reset and the great resignation. Mike says that what we are going through now is nothing new, these are things that have happened in the past, they have just been accelerated.
People have had more time at home to think about their careers and what they want in life and that is driving the changes we are seeing. So what can leaders do about it? Mike says leaders have to move away from what has been done in the past around talent and experiment. Because there are talent shortages worldwide and no leaders have dealt with this exact situation before and there are no cut-and-dry solutions, so experimenting is the key. And leaders all have to shift their tolerance for failure, because failure is part of the experimenting process.
Mike and his team at Unit4 have put their focus on accelerating recruiting and they have looked for alternative sources of talent than they looked at in the past. Employee retention is also important, but you can't control that element as much.
The other big topic Mike and his customers are paying attention to is how Covid honed the focus on digitalization in a way that hasn't been seen before. Everyone is talking about digitalization, at the moment. More has changed in the last 18 months than has changed in the last 18 years.
The future of work–will it be fully remote or will we go back in person?
Mike and his team at Unit4 have decided to go with a "work from where you are comfortable" model for their company. And he doesn't believe the world as a whole will stick with one extreme or the other–it won't be all remote or all in person.
In the past, the need for everyone to be present in the office during working hours, with little flexibility, created a lot of stress and worry for employees.  The changes that we've seen in work flexibility has been one great thing to come out of these last two years.
There are also still a lot of benefits that come from in-person work, as humans we are social beings and we need interaction, at least on occasion. So it is most likely that hybrid work will be the way of the future with options for people to work from home and in-person based on what they need at that time.
"I think the fundamental view is that we are human beings at the end of the day. So, you know, let's not lose sight of what's happened over the last 18 months. It is an aberration to human life and interaction. It's not human life. You know, and I strongly believe in that principle, we need human interaction. But I also think people have learned that this, you know, the concept of presenteeism, which often to me has been a sickness in the work environment, is not needed to be successful."
Listen to the episode on Apple Podcasts, Spotify, Google Podcasts, or your favorite podcast platform.
If you want more content like this you can subscribe to my Youtube channel.
—————————
This episode is brought to you by my friends at unit4 a cloud-based enterprise software company which is built around a single premise. Give your people the means to focus on what matters, and the people they serve will benefit. If you want to free your people so that they can focus on the things that matter check out Unit4.com or better yet take a list to the speech their CEO Mike Ettling gave by visiting www.unit4.com/experience4u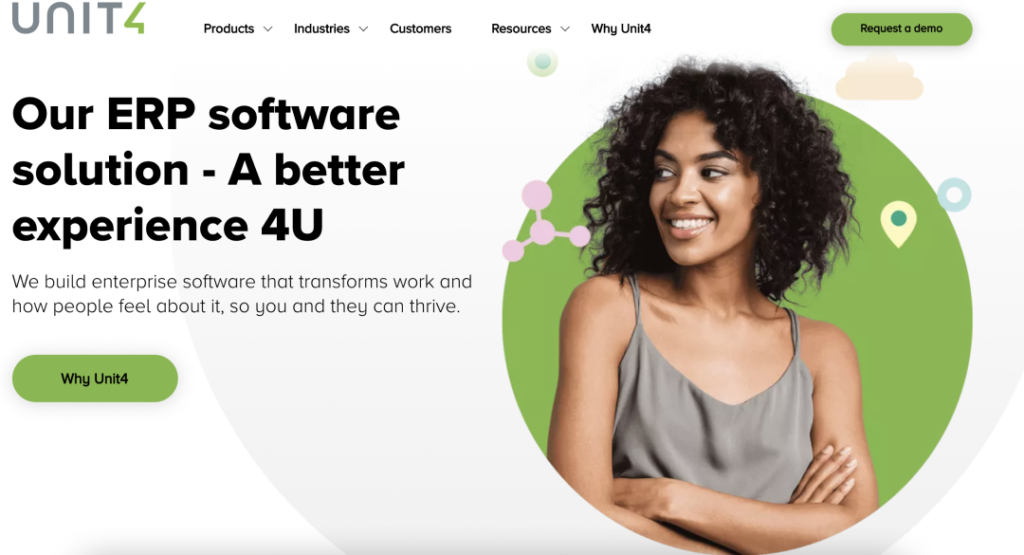 Comments