Our world today is full of chaos and turmoil, and people have strong opinions about many big issues.
It's impossible to go throughout your day without talking to someone who thinks differently than you.
But instead of getting angry or looking for your differences, focus on compassion and empathy. When you put yourself in someone else's shoes in a difficult situation, you have the mental agility to see things from their perspective and find similarities instead of differences.
When you create empathy, you can make progress and build relationships instead of facing division and roadblocks.
My wife Blake made a video about this which you can see below. If you want more content like this then make sure to subscribe to the Be Your Own Boss Podcast Youtube Channel where Blake and I teach you how you can be your own boss.
Especially during challenging times, Blake uses visual imagery to create empathy with different types of people and different relationships. Visual imagery is a powerful tool to push past feelings of contention or anger and focus on empathy and positivity.
When faced with unwarranted criticism from a family friend, you can remember an experience and put yourself in their shoes to understand what their life is like and what may be driving their anger.
When facing an argument with a spouse or loved one, it can be easy to think of all the things the person did wrong. But instead, visualize the positive times and use imagery to challenge your assumptions and not just assume you are always right. It's easy to only remember the negative things someone does, but using visual imagery helps you remember the positive actions to challenge your assumptions and fight fair with empathy.
We're constantly faced with difficult issues, and tensions run high at work and with family and friends. Following these tips of visual imagery can help you push past the differences and focus on empathy.
With an empathetic mindset, you can be more cool, collected, and compassionate when talking to people. And that's exactly what the world needs right now.
Now more than ever, people are moving from full-time employment to entrepreneurship. We are collectively realizing that the only job security that exists is the one that you create for yourself, but how? My wife Blake and I are successful entrepreneurs who both made the transition while we had full-time jobs. You can learn how here.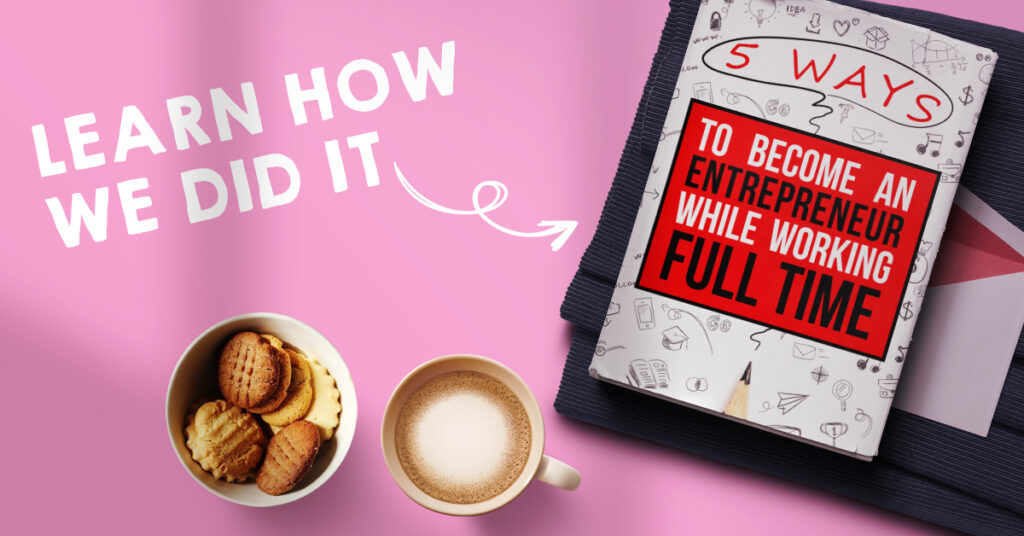 Download our new guide on 5 Tips For How To Become An Entrepreneurs While You Have A Full Time Job.
_______________________________________________________________________________
If you enjoyed the article and want more content like this here's what you can do:
Subscribe to The BYOB Podcast Newsletter to get notified when a new episode comes out (once a week).
Subscribe to our Youtube channel where we talk about these things in much more detail including sharing our personal stories.
If you're interested in sponsoring or have suggestions for the show, you can send us an email at morgans@byobpodcast.com.
Comments