Erica Dhawan is an entrepreneur, keynote speaker, and the best-selling author of a very timely book called Digital Body Language: How to Build Trust and Connection, No Matter the Distance. She is best known as the leading authority on 21st-century collaboration and teamwork in a digital-first workplace.
Здесь нужно постараться и составить список таких причин, подчеркнув лучшие качества девушки или памятные совместные мероприятия. Причины типа «красивый» или «добрый» – это неплохо, но чем они оригинальнее, тем лучше. Например, вы можете написать: «Я всегда буду помнить, как мы целовались под дождем на третьем свидании сюрприз для девушки». И непременно выделите главное – любовь без повода. Записки можно сложить в банку или спрятать по дому. Ужин при свечах, приготовленный своими руками. Это проявление заботы очень притягательно, способно настроиться на романтический лад и вызвать теплые чувства. Молодые женщины, предпочитающие мужчин постарше или зрелого возраста, любят такие сюрпризы.
Erica's research and insights on Connectional Intelligence and Digital Body Language help teams and organizations worldwide thrive in today's workplace. In 2021, she was named #12 on the Top Motivational Speakers, alongside Simon Sinek, Tony Robbins, and Brene Brown. Global Gurus named her as one of the 30 Top Thought Leaders in Management and Organizational Culture across the world. Thinkers50 named her the "Oprah of Management Ideas."
With an average audience ranking of 4.8, Erica is the world's foremost expert on 21st-century collaboration skills and behaviors. Through real-world examples and entertaining stories, Erica delivers fresh insights and up-to-date strategies that your audience can immediately use and apply to increase their results.
One of the ways Erica discovered her voice and navigated different cultures was by deciphering other people's body language. She would watch people around her school and those she sees in movies. She would study the different body language and facial expressions.
Erica was an immigrant to traditional body language as a kid. This is what every person is feeling when it comes to "Digital Body Language." We live in a world where we can't just rely on a head nod and a handshake in a sales conversation. To build trust, we have to understand that reading emails carefully is the new listening, and writing clearly is the new empathy.
—————————
There are 6 trends that are transforming leadership forever do you know what they are and are you ready for them? Download the PDF to learn what these 6 trends are and what you should be doing about each one of them. These are crucial for your leadership and career development in the future of work!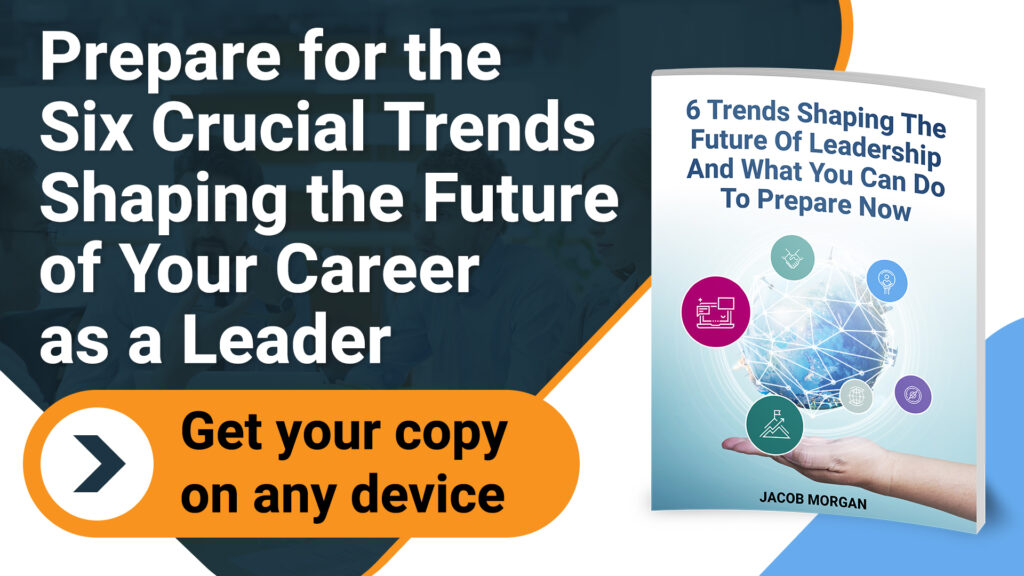 Digital body language is all the new cues and signals that have replaced traditional body language that allow us to build cultures of trust or distrust, show respect and appreciation, or disengagement. They go beyond because they provide ways for people to connect and build trust in a way that doesn't require physical proximity. Digital body languages are all the cues and signals that make up the subtext of our messages.
The first is Brevity. It creates confusion because the pressure to communicate quickly can lead many of us to take shortcuts to leave our context altogether.
The second is Passive-Aggressiveness. It is where many phrases that in some ways were professional in the past have evolved. It is just like there are different accents in different parts of a country or different dialects that have evolved into seemingly passive-aggressive phrases.
The third is using slower NO responses. This ties to ghosting. The reality with this is the fact that we are all busy. We have to slow down to speed up. Less haste equals more speed. If you really need something urgent, make sure you're using the right channel.
The last is Formality. When someone used to be really informal with you, they text you using an emoji. Then all of the sudden, they get really formal. It is like someone gives you the cold shoulder with their body language. So formality itself is not a trigger of anxiety. It's the change of informality when someone goes from informal to formal or formal to informal quickly.
There are four types of anxiety that are most pronounced for someone on the receiving end of the conversation. But these go back to two main factors. The first is who has more or less power. The second is how much do you trust each other. If you are sending information you have to remember, if you have more power than the other person, they may read your messages differently than you would. If you have high trust, it may be much more comfortable to have no response because people just know you're busy versus low trust where quick response matters.
The first law is Valuing Visibly. It is valuing people's time, inboxes, and schedules. It's knowing that at the beginning of a meeting for hosting, we must think more like a TV show host than an office host.
The second law is to Communicate Carefully. Reading messages carefully is the new listening and writing clearly is the new empathy. So, communicating carefully is about being brief, clear, and thoughtful, instead of hasty can make or break relationships now.
The third law is Collaborate Competently. This is an opportunity for us to be more geographically inclusive of others we never included to fight our proximity bias where we tended to reward those we saw more often even if they weren't performing as well. Think about that. This is really about understanding that this is not about adapting to a new normal. It's about creating a better normal to not revert back
The fourth and final law is Trust. It's really the summation of valuing visibly plus communicating carefully plus collaborating competently. At the end of the day, it is all about assuming the best intent, showing our own vulnerability. We want to have things perfect, but it's bouncing back from mistakes from your mistakes.
—————————
There are 6 trends that are transforming leadership forever do you know what they are and are you ready for them? Download the PDF to learn what these 6 trends are and what you should be doing about each one of them. These are crucial for your leadership and career development in the future of work!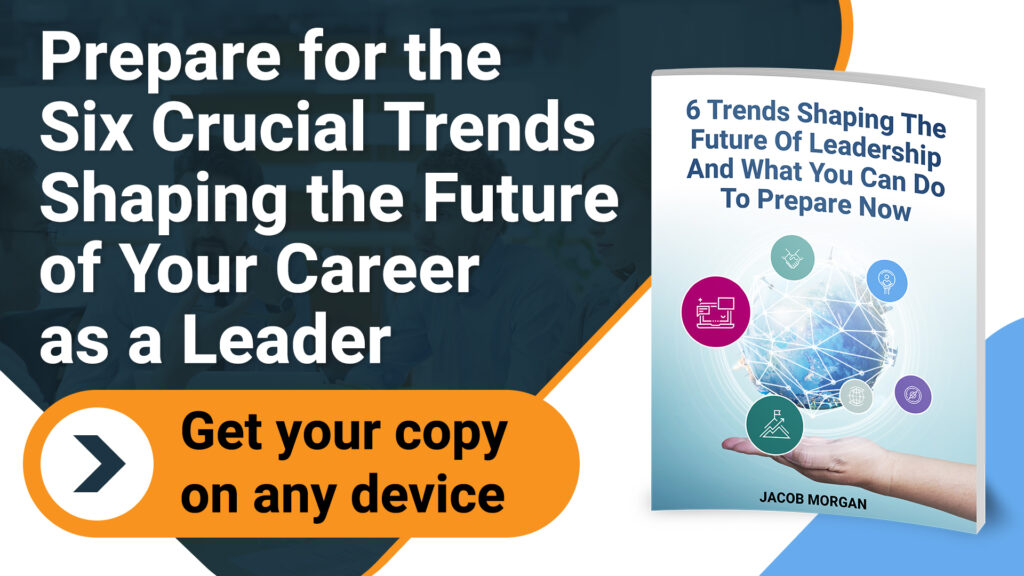 We all know that there are traditional body language biases. We tend to listen to those that are taller. If the majority of the room is men, we tend to listen more acutely to men. If someone has a deep accent or is more reserved in their voice or is shorter, our research shows we are not as acutely listening to them or presenting to their voice in a team meeting. But in a digital setting, you can be the most vocal using where you're not actually a great speaker with a loud voice in the room and extrovert, but you have some of the best ideas and you think better in writing. But because you're able to share in writing, you have more of a voice.
There are people that are traditional body language winners. Then there are those that are digital body language winners. The digital body language winners tend to be those that were more naturally digital natives that are more tech-savvy, that understand the power of these tools and are grabbing onto them to act fast and showcase and use visuals and, and the power of their voice. The traditional body language winners are those that just won because of bias in the past and their extroverted nature.
Listen to the episode on Apple Podcasts, Spotify, Google Podcasts, or your favorite podcast platform.
If you want more content like this you can subscribe to my Youtube channel.
. . .
Whether you have 50 or 1,000 employees, Namely HR helps you maintain a great experience for the entire employee lifecycle. They offer onboarding, performance management, intuitive benefits enrollment, and much more – all on one connected platform. Learn more about making the switch to Namely by going to Namely.com today!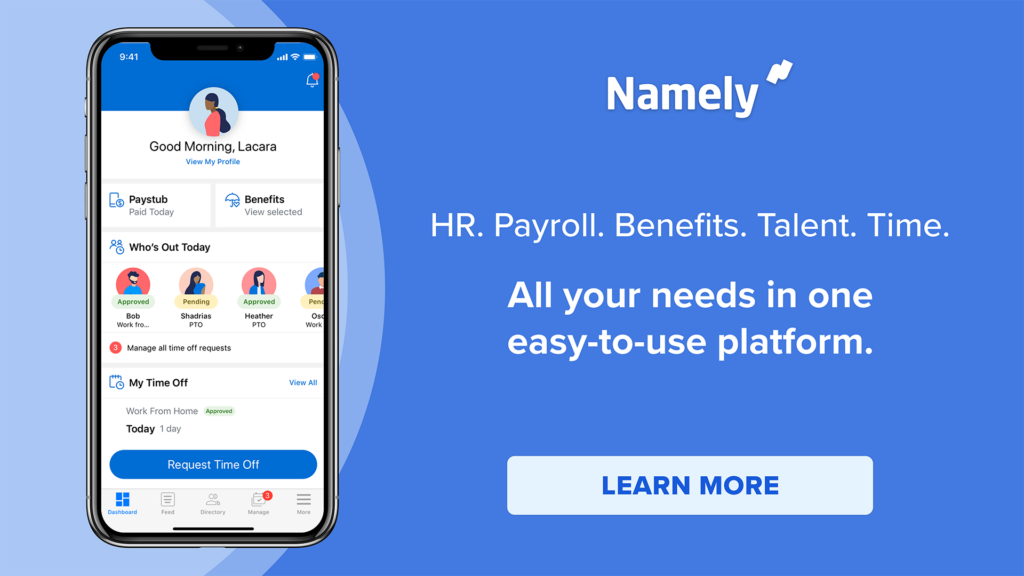 Comments